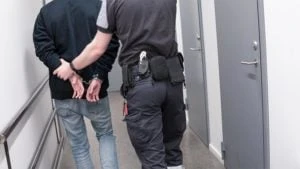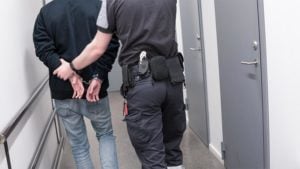 On Tuesday April 7, 2015, Arlington High School star, Raymond Sheard was arrested for gun and drug possession. The arrest has the potential of ruining his future football career, and a conviction carries severe legal penalties.
The Details of Sheard's Arrest
The 19-year-old high school senior was acting suspiciously on the morning of his arrest, say school personnel. In response, the school confiscated his backpack in order to perform a search—what they found was shocking: Sheard's backpack contained an unloaded gun, a variety of non-prescription narcotic drugs, and marijuana.
As a note, the Supreme Court has acknowledged that students have fourth amendment rights. However, the Court has also acknowledged that searches are often necessary for the safety of other students and faculty. As such, in order for a backpack or other search of a student's person or property to be conducted, the search must be:
Justified at its inception.
Reasonably related in scope to the circumstances that justify the intrusion of a student's rights.
In other words, a school must have reason to believe that a search is warranted.
Sheard's Scholarship Offer Revoked
For a legal consultation, call 713-225-1900
Sheard, who ran for 1,502 yards and scored 17 touchdowns during his senior year, had been offered a football scholarship to Boise State University. In an interview with reporters, a Boise State official commented that Sheard will no longer be attending the school. The fact that he won't be attending Boise State University may be the least of Sheard's worries, though. If convicted of possession of a prohibited weapon, possession of a controlled substance, possession of marijuana, and tampering with an ID (all of the charges currently filed against him), he may face hefty fines and jail time.
Penalties for Possession Charges in Texas
The Wednesday after Sheard's arrest, he was being held in jail with a posted bail of $7,750.
Possession of a prohibited weapon is usually charged as a misdemeanor in Texas, although it may be charged as a felony depending upon the circumstances. A felony conviction carries a fine of up to $10,000, as well as prison time of at least one year.
Possession of a controlled substance is also a serious offense in Texas, and can carry a penalties of up to $50,000 a prison sentence of 99 years for possession of more than 400 grams. Possession of two ounces or less of marijuana in Texas is a class B misdemeanor, which carries an incarceration period of up to 180 days.
When & Why to Call an Attorney After an Arrest for Possession of a Weapon or Drugs
Click to contact our Houston lawyer today
Sheard's arrest has the potential to greatly impair the quality of his life, his ability to attend school, and his future chances of employment. As such, it is essential that he have an attorney on his side who can strike a plea bargain to reduce his sentence or have some/part of the charges against him dropped.
Complete a Case Evaluation form now
If you've been charged with possession of a prohibited weapon, drugs, or marijuana in Houston, don't wait to call an attorney – placing a phone call to a lawyer should be one of the first things you do upon arrest. At Jay Cohen Attorney at Law, our team has experience defending persons charged with unlawful carrying of a weapon, drug crimes, and more. To learn about what we can do for you today, call our offices now at 713-225-1900 or submit an online inquiry about a free case consultation.
Call or text 713-225-1900 or complete a Case Evaluation form