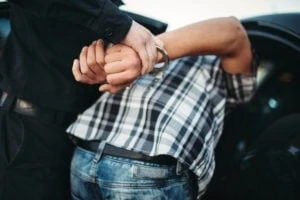 Were you arrested for a DWI in Houston? You may feel a rush of panic, fear, and uncertainty, but know that an arrest does not automatically mean guilt or a conviction. The steps you take during and immediately following the DWI arrest can significantly impact your case's outcome. This article covers some of the steps you could take to protect your rights and strengthen your chances of a favorable outcome during trial.
Actions to Take After a DWI Arrest
For a legal consultation, call 713-225-1900
Invoke Your Right to Remain Silent
Once pulled over for a DWI, speaking too much about the facts to the police officers may hurt your case, as prosecutors can use this information against you in a trial.
While it is unlikely you will have an opportunity to speak with an attorney between the time of your arrest and sobriety tests, know that you have the right to remain silent to prevent self-incrimination. In addition, your silence and ability to remain silent may give your defense an advantage.
You will be required to present the officer with specific identifying details, such as your name and date of birth. If the officer asks if you have been drinking and how much, any response at that point may simply be giving the officer information that could be used against you.
It is best to remain silent until you can speak to a Houston DWI lawyer. However, if you do answer any questions, it's not the end of the world. Most people are trained to be polite to police officers so they answer questions. We are used to defending cases where people answer questions.
Post Bail for Your DWI Arrest
Following a DWI arrest, you will be booked in. After providing your fingerprints and taking a glamorous mugshot, you will inevitably sit around for a long time while the jail decides if you qualify to be released without posting a bond or if you will be required to post a bond. Typically, you would qualify to be released without posting a bond if you are a first-time offender.
In other cases, you may have to spend some time in jail until you can post bail. A bail bondsman can help you get out of jail before trial, but as a condition of your bond, you may have to follow requirements by the court to not use alcohol or drugs and possibly install an ignition interlock on your vehicle.
Click to contact our Houston lawyer today
Request an Administrative License Revocation (ALR) Hearing with the DPS
If you are arrested for a DWI in Houston, understand that you are battling two cases:
A DWI case
Department of Public Safety's civil suit against you where they will try to revoke your right to drive
You must request an ALR hearing to contest the suspension to preserve your driving privileges. You have limited time to request a hearing, 15 days from the date of arrest.
Your license could be suspended if you refuse to take or fail the breath test.
– The officer will provide you with a suspension notice and a temporary permit.
– You have 15 days from being served with a Notice of Suspension (typically the arrest date) to request a hearing.
– If no hearing is requested, your license will be suspended on the 40th day from service of the Notice of Suspension.
If you gave a voluntary blood sample and the officer does things correctly, you would retain your license till the department receives the BAC results. If a blood alcohol concentration of 0.08 or higher is detected, your license could be suspended. In this case:
You will receive a suspension notice/temporary driving permit via mail.
You will have 20 days from receiving the notice to request an ALR hearing.
If you do not request a hearing, your license will be suspended on the 40th day after the date it is presumed that you received the notice.
Know that all DWI cases result in license suspension unless you actively fight back. A DWI lawyer typically makes the ALR hearing request. Since you are working with minimal time, it is essential to hire a lawyer before the 15 days are up. The arresting officer(s) will also testify at this hearing. Your retained attorney can cross-examine the officer and challenge their version of events. This can be helpful in your DWI case because we can use the transcript.
Complete a Case Evaluation form now
Hire a Houston DWI Lawyer
After you are released from jail, your first step should be to contact an experienced defense attorney who will fight your charges in both the ALR and criminal hearings. The sooner you get a lawyer, the sooner the legal counsel can begin gathering evidence and building a solid defense against the allegations you face.
A skilled attorney can carefully study your case and work hard towards getting your case dismissed or DWI charges reduced and help protect your driving privileges.
Contact Our Law Office to Discuss Your DWI Arrest in Houston Today
A DWI conviction on your record can haunt your personal and professional life for a long time. While the thought of fighting back against these charges may feel frightening, know that DWI cases are defensible.
The Houston DWI attorney at Blass Law will aggressively defend your case until we receive a favorable outcome depending on your case's facts and circumstances.
We cannot start working on your case until we hear from you. So, your first step is to contact our office for a consultation where we will discuss your case and explain your legal options.
Call or text 713-225-1900 or complete a Case Evaluation form