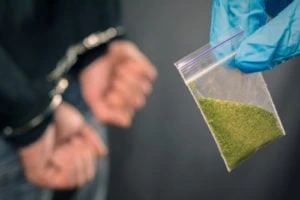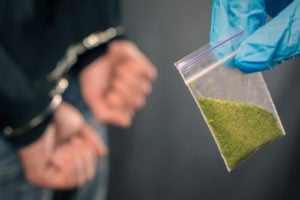 Marijuana is increasingly becoming legal for both medical and recreational use in many states throughout the country. It is, however, still illegal in most states, depending on how it is being used. This discrepancy in laws can complicate matters when an individual is arrested for marijuana use or possession. The following information discusses the recent laws that have been enacted regarding this issue, how this can affect the case of an individual who has been arrested, and the steps you can take if you have been arrested for marijuana.
The Increasing Legalization of Marijuana For Medical and Recreational Use
There are currently at least 24 states that have legalized some form of marijuana use. Earlier this year Texas Governor Gregg Abbott signed legislation making limited amounts of marijuana legal for medical reasons. While this law is limited in scope and not nearly as broad as laws in some other states, it does show a trend in the overall legalization of the drug.
With increased legalization it would seem that arrests for the drug would be in decline. This doesn't seem to be the case, however, with arrests for marijuana increasing nationwide in 2014. In fact, according to FBI statistics, approximately half of all drug arrests in the United States are marijuana related.
For a legal consultation, call 713-225-1900
How Increased Legalization Can Affect Being Arrested for Marijuana?
Even though many states have now legalized medical or recreational marijuana use, federal law currently does not recognize or protect any type of marijuana use. This conflict between state and federal laws will likely cause increasing problems in our court system.
Even if you are arrested by state or local authorities in a state that has legalized marijuana use, it is still possible that you will face charges if you have more than the legal amount or are driving under the influence. If you have been drinking any amount of alcohol this can further complicate the situation.
What You Should Do If You Are Arrested for Marijuana?
There are a few important things to keep in mind if you are ever arrested. Don't answer any questions without a drug charges attorney being present. You are not required by law to do so. There are potentially several defenses that could be used if the case goes to court. Potential charges and defense tactics that could be used will depend on a number of circumstances.
Because of the intricacies of the law and how you'll be charged is dependent on many factors, it is imperative to seek legal assistance as quickly as possible. If you have been arrested for marijuana use or possession you need a qualified attorney who has experience handling drug related cases.
Jay Cohen is a Houston based attorney who is committed to defending individuals who have been arrested on alcohol and drug charges. The first consultation and case evaluation is free. Contact Jay Cohen Attorney at Law for more information.
Call or text 713-225-1900 or complete a Case Evaluation form