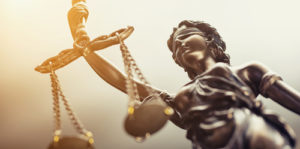 An intoxication assault charge in Texas could seriously affect your future. The arrest or charge could affect your personal relationships, your professional standing, and your freedom. Blass Law will do everything possible to defend you and preserve your future. Our office has helped countless individuals and families in Texas with moving past similar situations. Call Blass Law as soon as possible at (713) 225-1900 to discuss your options, before you speak with anyone about your case.
Penalties for Texas Penal Code Sec. 49.07, Intoxication Assault in Texas
Texas Penal Code (Chapter 49) defines intoxication assault as when "[a] person commits an offense if the person, by accident or mistake, while operating an aircraft, watercraft, or amusement ride while intoxicated, or while operating a motor vehicle in a public place while intoxicated, by reason of that intoxication causes serious bodily injury to another." The term, "serious bodily injury" is described as an injury that, "creates a substantial risk of death or that causes serious impairment of the function of any bodily member or organ."
Texas Penal Code defines "intoxicated" as, "not having the normal use of mental or physical faculties by reason of the introduction of alcohol, a controlled substance, a drug, a dangerous drug, a combination of two or more of the substances, or any other substance into the body… or having an alcohol concentration of .08 or more."
In other words, if the state believes they have sufficient evidence to prove that you have caused a serious injury to someone else while under the influence of drugs or alcohol, they may arrest and charge you with intoxication assault.
An intoxication assault offense is punishable as a third-degree felony, with a minimum of two years and up to 10 years of incarceration in the Texas Department of Corrections, a maximum fine of $10,000, or both. If the injured party is a law enforcement officer, medical professional, or firefighter, the offense is punishable as a second-degree felony.
Some of the penalties for a Texas Penal Code Sec. 49.07, Intoxication Assault conviction may include:
Minimum jail time of 2 years
Community supervision with a minimum of 30 days in the county jail as a condition.
Suspension or revocation of Texas driver's license
Suspension or revocation of professional license
If convicted, these penalties may be imposed based on the unique factors of your case, such as existing criminal history, history of substance abuse, and the scale of any property damage, personal injury, or deaths which occurred at the time of the offense.
If you have a prior conviction for another alcohol-related offense such as driving while intoxicated (DWI), a subsequent offense for intoxication assault may have more severe penalties. Do not let these charges proceed without a fight, call (713) 225-1900 now.
Blass Law Will Fight to Protect Your Rights
At Blass Law, we know the procedures that law enforcement officers use to investigate and prosecute intoxication assault charges in Texas. To convict you, the state must prove to a jury that you were intoxicated and by reason of that intoxication you caused serious bodily injury to another, beyond all reasonable doubt. This is often quite difficult to prove because a conviction will require specific articulable facts for the officer's belief that you are guilty.
The officer's reasoning for arresting you must be objective. It may not be based on the officer's guesses, hunches or personal beliefs.
Let us do everything possible to defend you and get a favorable outcome for your case if you are facing charges under Texas Penal Code Sec. 49.07, Intoxication Assault. When you hire us to represent you, we will conduct our own investigation, review all of the state's evidence, interview witnesses, and challenge your charge aggressively. Some of the favorable results we may obtain for you include:
Release from confinement on your own recognizance
Dismissal
Acquittal
Reduced charges
Plea deals for lower offenses
Reduced sentences
Reinstatement of professional licenses
Do not speak with investigators about your case before calling Blass Law. You have the right to refuse to answer any questions about your case until an attorney arrives. Let us start building your defense right away, so you can be fully prepared when your case goes to court. Call us at (713) 225-1900 for a confidential case evaluation.