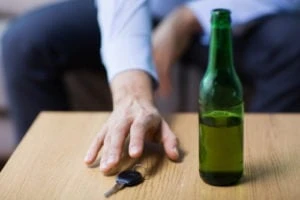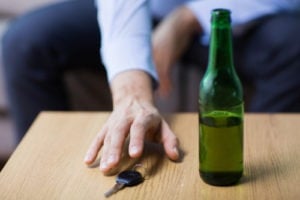 With bird and lime scooters being thrown all over cities in Texas, the lawyers at Blass Law are being asked, Can I get a DWI on a scooter?. There is not a specific law that defines riding electric scooters while intoxicated so we look to the general DWI statute.
In Texas, the elements of DWI are listed in section 49.04 of the penal code as:
Operating

A motor vehicle

In a public place

While intoxicated
The first element of DWI is operating. Operating is not defined in Texas. There is no question when you are driving your vehicle down the street that is operating. The grey area is when the vehicle is stopped. It's usually hot in Houston and we love air conditioning! Some people go to their car to turn on the AC and wait for an Uber or Lyft to pick them up.
Others go to their cars to charge their phone. It's very common to go to your vehicle and move any belongings to an area where no one can see them. All of these scenarios can lead to a person being accused of DWI. At Blass Law we fight DWI cases and we like to win!
Some notable cases we have wonwith operating issues have been while our client was asleep in a running vehicle with the gear in drive. Additionally we have won cases where our client was asleep in their vehicle in the middle of the roadway with a lot of drugs in their system. Just because a person was arrested in their vehicle does not make them guilty of DWI.
Motor Vehicle
Motor vehicle is defined in Section 32.34 of the Texas Penal Code as:
a device in, on, or by which a person or property is or may be transported or drawn on a highway, except a device used exclusively on stationary rails or tracks.
The definition of a vehicle is vague. Prosecutors in some cities in Texas are charging individuals with DWI while on a bird, lime, or any electric scooter. The area where a person is riding is very important in these cases. Frequently individuals are riding these in areas that aren't open to the public and not a roadway or highway.
A skilled DWI attorney can challenge the state and fight to have the case dismissed. Other individuals may be riding these electric scooters on the street. If a person is intoxicated and driving a scooter on a public roadway this can be very dangerous. Scooters cannot keep up with the speed of cars and will get in the way.
Officers will have a reason to pull you over just by impeding the flow of traffic and it would be even easier to be charged with a dwi on an electric scooter. Based on the plain reading of the statute, you could be charged with DWI while on an electric scooter. If you are facing criminal charges for operating an electric scooter while intoxicated you need to contact the criminal defense lawyers at Blass Law so we can help you today! 713-225-1900. We own electric scooters and are very familiar with all of the laws surrounding their use. 
For a legal consultation, call 713-225-1900
Public Place
Texas law defines a public place as any place to which the public or a substantial group of the public has access and includes, but is not limited to, streets, highways, and the common areas of schools, hospitals, apartment houses, office buildings, transport facilities, and shops. This definition is very broad, virtually everywhere is a public place. Private driveways, gated communities, even parking garages have been found to be public places.
Public Intoxication
A more likely charge would be public intoxication. The Texas Penal Code defines public intoxication as when a person appears in a public place while intoxicated to the degree that the person may endanger the person or another.
It is common for people to be charged with public intoxication and it doesn't even require a sobriety test or breath test. It is a misdemeanor that has a maximum fine of $500. Don't let this make you think it is a minor offense. It is still an alcohol related criminal offense that can have lifelong consequences.
Intoxicated is defined in Section 49.01 of the Texas Penal Code as meaning:
Not having the normal use of mental or physical faculties by reason of the introduction of alcohol, a controlled substance, a drug, a dangerous drug, a combination of two or more of those substances, or any other substance into the body; or
Having an alcohol concentration of 0.08 or more.
A DWI attorney in Houston, TX can help you fight public intoxication charges. Our office is ready to assist you through every stage of your case.
Click to contact our Houston lawyer today
Electric unicycle and One Wheel
Electric unicycles are gaining popularity in Houston, Texas and at Blass Law we have one. For legal purposes, this personal electric vehicle is similar to the onewheel made by future motion. Operators of both of these vehicles stand with two feet, the vehicle has one wheel and is propelled by an electric motor. These will be classified similarly to electric scooters with two wheels.
Complete a Case Evaluation form now
Bicycle
A bicycle would not be considered a motor vehicle because of the obvious lack of a motor. While the definition of a motor vehicle is ambiguous, we have not seen any cases where people have been charged with DWI on a traditional bicycle. Many bicycles are equipped with electric motors that both assist the rider or propel the vehicle completely.
An electric bicycle is different. Some of these are very similar to motorcycles. Adding a motor to a bicycle, either electric or gas, will likely make it a motor vehicle. If a person is operating a bicycle with a motor on a public roadway while intoxicated, they could definitely be charged with DWI and end up in court fighting a criminal case.
If you are charged with DWI on a bicycle, it's important to contact a DWI Lawyer to fight for you. The criminal defense attorneys at Blass Law know about DWI laws and how they apply to every situation. You need legal advice quickly, contact Blass Law at 713-225-1900.
Call or text 713-225-1900 or complete a Case Evaluation form