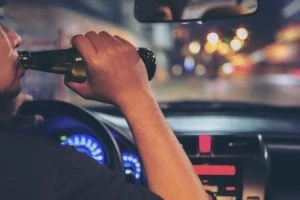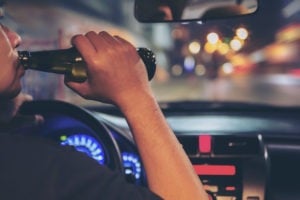 In many cases, a DWI can be dismissed in Texas. Consulting with a (DWI) driving while intoxicated defense attorney in Houston, Texas can be beneficial if you are facing such charges. A lawyer can help identify any mistakes the police made, limiting the evidence the prosecution can use against you and weakening its case.
How a DWI Criminal Case Can Be Dismissed in Texas
DWI cases are typically resolved in three ways: dismissal, trial, or plea deal. Many DWI charges are dismissed due to mistakes made during the stop, arrest, or testing process. Grounds for a dismissal commonly center on the following causes:
Lack of Probable Cause
To search your vehicle, administer a breath or blood test, or make a DWI arrest, the authorities must have a valid reason to detain you. This is known as probable cause, a standard of proof based on the objective evaluation of facts and not mere suspicion.
Arrests made without probable cause are illegal and can be suppressed. Your lawyer can argue to have the evidence against you suppressed, forcing the state to proceed without any evidence or choose to drop your charges.
Lack of Reasonable Suspicion
Police must also have reasonable suspicion to justify a traffic stop. A police officer must cite specific articulable facts to support their belief you were engaging in unlawful behavior. Our team could file a motion to suppress any illegally obtained evidence if the police lack reasonable suspicion.
Inaccurate Blood Alcohol Concentration (BAC) Tests
Inaccurate BAC tests have been attributed to the following causes:
Failing to calibrate the gas chromatograph device properly can result in inaccurate readings and invalid scientific results.

Officers who lack appropriate training in administering breathalyzer tests

Faulty breath and blood devices

Certain foods, such as ripened fruit, energy drinks, fermented sodas, protein bars, or even mouthwash can impact breath alcohol tests

Prescription medications commonly used to treat acid reflux, heartburn, or other medical conditions can also impact breath alcohol tests
It is impossible to cover all scenarios where problems can arise with the blood alcohol concentration testing process within the scope of this guide. However, if you believe a breathalyzer test gave police a false positive reading, our team can help build an effective defense to a DWI charge.
Police Violated Your Constitutional Rights During a DWI Stop or Arrest
If your lawyer can prove there was a violation of your constitutional rights, any evidence obtained thereafter should be suppressed, your charges could be reduced or dismissed entirely. Here are some examples:
Being stopped or arrested without a basis

Being stopped or arrested because of racial profiling

An unconstitutional search and seizure of your property or person

Lack of probable cause to take a blood sample without a warrant

False statements in the search warrant affidavit showing inconsistencies or exaggerations about your behavior between police statements and actual camera footage
For a legal consultation, call 713-225-1900
What Will Happen If My DWI Case Is Not Dismissed?
In cases where a DWI cannot be dismissed, your lawyer will examine the facts to identify any mistakes made before, during, and after your arrest. This could limit the evidence that can be presented against you and strengthen an argument for probation or a plea deal that works in your favor.
Depending on the specifics of your case, your defense attorney can present an argument for charges to be reduced to a lesser offense such as:
Obstruction of passageway

Reckless driving
If a DWI Case is Dismissed, does It Remain on Your Texas Criminal Record?
Yes, dismissed criminal cases remain on your record in Texas. However, you are eligible to expunge (remove) the charge from your record after a certain amount of time. This also applies if you complete a pretrial diversion (probation) program.
Click to contact our Houston lawyer today
DWI Punishments and Penalties
Texas law enforcement takes a tough stance on DWI offenses. Even driving with an open container of alcohol in your vehicle is a Class C misdemeanor under Texas Penal Code Sec. 49.01. In Texas, you can be charged with a DWI if:
Your blood alcohol concentration is .08% or higher when driving, boating, or flying a plane.

The officer suspects you do not have the normal use of mental or physical faculties caused by the introduction of alcohol, drugs, or a combination of both.
Punishments for a DWI can range from a Class B misdemeanor right up to a first-degree felony charge and will depend on the facts of your case. As a general rule of thumb, DWI laws are designed to increase punishment for subsequent DWI offenses, or if your case involves aggravating circumstances, which can include:
Having a minor in the vehicle at the time of the arrest

Previous DWI convictions

An accident that caused bodily injury or death to another person
Complete a Case Evaluation form now
What to Do If You Are Arrested for a DWI
Always be respectful to all officers.

If requested, be compliant in showing your license and registration. Avoid making sudden movements and keep your hands visible.

Remember that you do not have to take field sobriety tests; while this may not prevent an arrest, it could limit the evidence against you.

Invoke your right to remain silent and state you would like to speak to your lawyer before answering any further questions.
Having your DWI defense lawyer intervene early could help you avoid a serious conviction. Your attorney can help you navigate the legal process with as little damage to your home and professional life as possible.
We Fight to Help You Avoid Jail Time and Harsh Financial Penalties
At Blass Law, we will investigate your case, devise an appropriate strategy to manage it, and let you know the likelihood of dismissal. Our goal is to help you avoid a conviction where possible. We have fought and won many not-guilty verdicts and case dismissals.
If you are searching for a Texas attorney with trial experience and a focus on DWI criminal defense, reach out right now and learn how Blass Law can help you: (713) 225-1900. We can fight for those arrested for DWI in any of the areas we serve.
Call or text 713-225-1900 or complete a Case Evaluation form