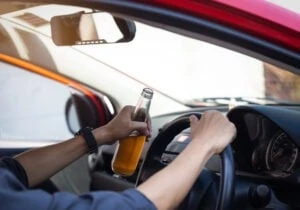 Richmond's law enforcement is serious about keeping the streets clean of intoxicated drivers. Both police and Fort Bend County prosecutors see this as an essential part of their core mission of protecting the public. If you are arrested for a second-offense DWI, the penalties can be very serious if you are convicted. You will face extended jail time, high fines, and other penalties. That's the last thing you need right now.
Blass Law fights for you when the stakes are the highest. Many people assume that because they've been convicted for DWI once, that means they can't win a second-offense DWI case. However, that's simply not true. Whether it's your first arrest or your 10th, you are still presumed innocent, and the state must prove its case in court. Our Richmond DWI lawyer has experience winning cases like yours, and we're ready to advocate for you now.
You Want DWI Defense From a Richmond Certified Lawyer-Scientist
At a time like this, you want more than an attorney. You want someone who understands DWI cases inside and out. Look no further for legal assistance. Instead, meet Attorney Jay Blass Cohen. He's a certified lawyer-scientist, and he has a deep understanding of the scientific evidence prosecutors build DWI cases on.
This allows him to:
Determine whether the police properly operated testing equipment.

Breathalyzers and gas chromatographs are sensitive pieces of equipment that need constant maintenance. If a police officer or lab technician didn't maintain the device, we could move to have any data they collected disregarded.

Weaken the prosecution's argument.

The prosecution needs evidence to secure a "guilty" verdict. The less evidence they have, the weaker their case could be.

Build strong defenses.

Attorney Jay Blass Cohen has secured "not guilty" verdicts for cases that other lawyers were too afraid to manage. For instance, in

one case

, the police found our client intoxicated and asleep in their motor vehicle. That didn't stop our firm from securing our client's freedom.
We will put all this experience and wisdom to work for you as a client. This is all part of our commitment to helping you fight for your good name. Our motto is "Keeping Innocent People Innocent," and that's our ultimate mission in your case.
How Our Richmond Attorney Can Help With Your Subsequent Offense
In DWI cases, the prosecutor's job is to represent the people of Richmond. It's our job to represent you. We will put all our resources into fighting for your constitutional rights from the moment we take on your criminal defense case. That starts at the arraignment, where we will make a strong case for pre-trial release or low bail. If we can get you out on bail, you can continue supporting your family.
We will also go to work on planning a comprehensive defense against the criminal charges you face. Your lawyer will look through the state's evidence for weak points, inconsistencies, and/or procedural violations. Our goal in this process is to build reasonable doubt in the mind of at least one jury member (or have critical evidence against you dismissed), which may force the prosecution to drop the case.
Our Experienced Attorney May Employ These Defenses
Regardless of your criminal record, our law firm intends to build the strongest possible defense. This may involve asserting that:
The police had no right to pull you over. Richmond police must have probable cause to initiate a traffic stop. If we can show that the police didn't have a reason to pull you over, we can move for a case dismissal. 
There was a forensic error.

Most DWI cases rely on breathalyzer or blood tests to confirm the officer's suspicion you were under the influence. However, officers do not always conduct these tests properly. In other cases, the machine may not be properly calibrated, or the machine is just a piece of junk. Our DWI lawyer has the scientific expertise to recognize an improperly conducted test or malfunctioning machine. That may be enough to secure an acquittal or case dismissal.

The police didn't read your Miranda rights.

The police must explain that anything you share upon your arrest could be used against you later. If you shared something incriminating after your arrest, but you weren't read your legal rights, we could work to have any statements you made disregarded at trial.
For a legal consultation with a second-offense dwi lawyer serving Richmond, call 713-225-1900
Our Richmond Second-Offense DWI Lawyer Protects You From These Penalties
In almost all cases, the criminal courts punish second-time offenders more harshly than on the first conviction. The courts and prosecutors assume that repeat offenders need a stronger punishment to enforce compliance with the law, and DWI is no exception. A second-offense DWI in Richmond is a Class-A misdemeanor, which carries heavier penalties than a first offense. These penalties include:
A fine of up to $4,000

Anywhere from 30 days to 12 months in jail

Driver's license suspension for two years
You may also be required to pay for the installation of an ignition interlock device on all your vehicles if your previous conviction was within the last five years. That is on top of having another conviction on your criminal record, which could adversely affect your ability to access housing, get affordable insurance rates, or partake in educational opportunities. These are the kinds of outcomes our second-offense DWI lawyer fights to prevent if we take your case.
Richmond Second-Offense DWI Attorney 713-225-1900
Learn About Your Legal Options With Our Criminal Defense Attorney
A second-time conviction for DWI is something you want to avoid at all costs. In a high-stakes matter like this, you could benefit from having qualified legal representation. If you've been arrested for a criminal offense, Blass Law is here to protect your future.
Reach out to us for a confidential case evaluation. We want to be the solution to your problems. Call us today and see how we can help. Blass Law is here to offer legal advice, support, and a whole lot more. Your second DWI arrest doesn't have to lead to a second DWI conviction.
Call or text 713-225-1900 or complete a Case Evaluation form