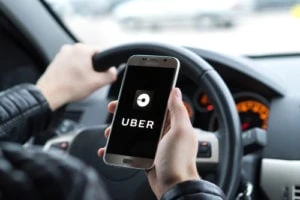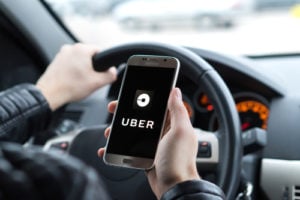 There have been many concerns about the famed rideshare company, Uber. From complaints that Uber is taking over taxi drivers' jobs to wonders about how the company will insure drivers and passengers to allegations of sexual assault, there are few complaints that Uber hasn't heard. But amidst all of the hubbub, there's one clear benefit to Uber arriving in Houston: fewer cases of drinking and driving have been reported since the rideshare company's arrival.
Rates of Drinking and Driving in Texas
Texas has more accidents caused by drinking and driving than does nearly any other state in the nation. In fact, in the recent year, drunk driving fatalities represented 39.5 percent of all traffic deathsin the state. And in Houston, the trend is no different; Houston continuously ranks near the top in terms of the number of drunk driving accidents that occur in the area every year.
But the introduction of Uber may change all that.
For a legal consultation, call 713-225-1900
Providing Safe Rides for Houston Customers
Uber prides itself on the fact that its rideshare service is affordable andthat it offers those who have had a drink (or two or more) a safe way to get home. And over the past 18 months—the same amount of time that Uber has been operating in Houston's city limits—therate of drunk driving accidents and convictions has fallen dramatically. Before Uber's arrival in 2013, the number of driving while intoxicated/impaired (DWI) arrests totaled 6,205. One year later, that same number has been reduced by nearly 16 percent to 5,182. And in the first six months of 2015, there have been 2,0888 DWI arrests. If this trend continues, then a 19.4 percent reduction in DWI arrests will be the result.
Is Uber to thank for the decline in DWI arrests?
When Police Chief Charles McClelland was asked by KPRC News 2 whether or not he believes that Uber is the force behind the large decline in the number of DWI arrests, he responded by saying that he believes, "any type of alternative mode of transportation other than people getting behind the wheel drunk," has some kind of impact.
Click to contact our Houston lawyer today
When a Rideshare Doesn't Keep You from Driving
Taking a ride share or another alternative mode of transportation when you have had a drink is within your best interest. In the event that you have been charged with a DWI, though, you need the legal services of the attorneys at Jay Cohen Attorney at Law to help you build your defense. To meet withour experienced DWI attorneystoday, call us now at 713-225-1900.
Call or text 713-225-1900 or complete a Case Evaluation form