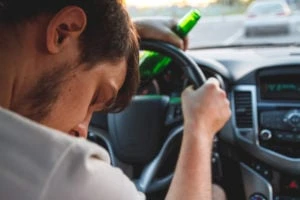 Driving while intoxicated (DWI) occurs in Texas when a person operates a motor vehicle in a public space while intoxicated. Per Texas Penal Code § 49, a person is deemed intoxicated if their blood, urine, or breath has an alcohol concentration of 0.08 or greater.
If you have been charged with a DWI, you are innocent unless proven guilty. However, per the Sixth Amendment of the Constitution of the United States, you have the legal right to defend yourself in court and seek an attorney's assistance. Below are some of the most important actions to take after being charged with a DWI in Texas.
Contact a DWI Lawyer as Soon as Possible
Many jurisdictions take time to file DWI charges. However, even if formal charges have not yet been filed, it is in your best interest to speak with a DWI attorney as soon as possible after the incident.
Your lawyer will examine the available evidence, including officer body cams, dashcam recordings, surveillance, and traffic cameras (if available) to establish the timeline of the traffic stop or accident. They will consider:
Whether the officer had reasonable suspicion when they pulled you over
Whether the officer followed established procedures during your traffic stop
Whether the officer who arrested you had probable cause to arrest or test you for intoxication
Whether the blood alcohol concentration (BAC) or breathalyzer test was administered correctly
Whether the blood was tested properly
Officers must follow specific protocols when they pull drivers over or conduct alcohol and drug tests. If they do not follow the correct procedures, your lawyer may be able to exploit those mistakes and seek a case dismissal. In addition, BAC and breathalyzer tests are notoriously faulty, which can provide your lawyer with additional grounds for dismissal. They will know how to use the evidence at hand to defend your legal rights.
For a legal consultation, call 713-225-1900
Challenge an Administrative License Revocation (ALR)
When you are initially arrested for a DWI and either fail or refuse a breath or blood test, the officer may take your driver's license and issue a Notice of Suspension. You will need to request an Administrative License Revocation (ALR) hearing within 15 days of your DWI arrest to dispute the legality of the suspension.
In Texas, an officer can legally request DPS suspend your driver's license if the results of a breath or blood test were 0.08 or more or if you refuse to take a breathalyzer or BAC test.
If your attorney can prove that there were problems with the BAC or breathalyzer test, or if the police did not have reasonable suspicion or probable cause, they may be able to prevent your license from being suspended.
Since they will have access to the evidence that will be used in your DWI case, your attorney can also use the ALR hearing to obtain the information they need to build your DWI defense.
Avoid Self-Incrimination While in Custody
If the officer has reason to believe you are under the influence of drugs or alcohol during a traffic stop, for example, if you exhibit clues or fail field sobriety tests, they may arrest you and take you to jail. If the officer chooses to ask questions after your arrest, the officer must give you your Miranda rights prior to asking questions, including the right to remain silent and the right to an attorney. If they fail to do so, the statements made when you were in custody may not be admissible in court.
Even if they do not read your Miranda rights to you, your words may be used against you in court, so it is best to avoid making statements or answering questions until you speak with your attorney. Police cars, holding cells, and even police uniforms all have recording devices, so act as though you are being recorded at all times because you probably are.
It's virtually impossible to have a lawyer with you on the side of the road so having an idea of what to do is helpful, as the officers may conduct interviews or interrogations in the hopes of obtaining incriminating statements. Therefore, have a plan just in case you find yourself in custody..
Click to contact our Houston lawyer today
Post Bail or Bond After Your DWI Arrest
Depending on the circumstances of your arrest, you may be able to post bail using a cash bond through the Sherriff's office or local court. Bail is used by the court to ensure that you will follow the conditions of release. If you fail to follow the requirements established by the court for your release, you could lose the money you put toward the bond, and a warrant could be issued for your arrest.
Your bail amount can range between one hundred dollars to several thousand, depending on your situation. If you need assistance posting bail, your attorney can help you find a reputable bondsman to help you post bail.
Complete a Case Evaluation form now
Contact Our DWI Law Firm for Help with Your Charges Today
We will evaluate your DWI case and defend your rights before a judge and jury. Whether in an accident or pulled over for driving while intoxicated, you have rights under the U.S. Constitution and Texas law. Speak with a DWI lawyer at Blass Law to protect your legal rights after being charged with DWI in Texas.
Contact us today to arrange your case evaluation.
Call or text 713-225-1900 or complete a Case Evaluation form