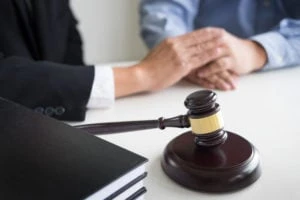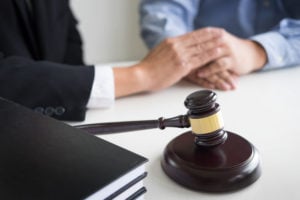 The Texas State Bar notes that certain misdemeanor and felony charges can be expunged in Texas. The details and outcome of your offense will determine whether or not it can be removed from your criminal record. These details include the outcome of the case, how long ago the offense took place, whether you were a minor, and the offense's severity.
Having a criminal past or an arrest record can impact your life in multiple ways. Right now, you may face difficulty securing employment or applying for housing. Expunging something from your record could open up many opportunities for you. You may choose to work with a criminal defense lawyer who can help you with the process of expunging a charge, or arrest from your criminal record.
What Qualifies for Expungement
There are many misconceptions surrounding expungement and its process. Some people are surprised to learn that even if the charges against them were dropped or dismissed, the fact that they were arrested can still show up on a background check. By having an offense expunged from their record, they can remove this and work to promote their future.
The State Bar of Texas explains that your crime may qualify for expungement if one or more of the following factors are present in your case:
You were arrested but never charged.
The charges brought against you were eventually dismissed.
You were the victim of identity theft.
You were found not guilty in a trial.
Depending on the nature of your offense, you may be subject to a waiting period. For instance, according to the Texas Code of Criminal Procedure Article 55.01, if you were convicted of a Class C misdemeanor, you must wait at least 180 days before filing to have the offense removed from your record. However, if you were charged with a felony, you must wait at least three years to file a petition for expunction.
Yet, some crimes require a longer waiting period for expungement.
The following types of charges typically have a longer waiting period for expungement:
Murder
Domestic violence
Human trafficking
Crimes requiring registration as a sex offender
If you are unsure of whether a certain offense qualifies for expungement, a criminal defense lawyer will review your case. Upon a full review, they can determine whether it is a viable option for you.
For a legal consultation, call 713-225-1900
Why Expunging an Offense from Your Criminal Record Is Important
An arrest record can follow you throughout your life. Just knowing that your record is public information can impact your plans for the future.
A criminal record can cost you:
Employment opportunities
Admission to a college or university
The ability to qualify for a loan
The ability to volunteer with your favorite cause
It is important to realize that, again, an arrest remains on your record even if you are not charged or convicted. Your arrest can show up during background checks for property rentals and employment screenings.
Hiring a criminal defense lawyer can protect your best interests by handling the legal process for you. They can draft and file your petitions in the appropriate courts. Furthermore, they can represent you in any necessary hearings. Just knowing that a lawyer is working on your behalf could ease your mind during this complex process.
You May Use One Petition for Multiple Cases
If multiple offenses on your criminal record occurred in the same county and qualify for expungement, you can include this all in one petition.
A petition for expunction requires that you disclose the following information:
Your name, sex, race, and date of birth
The date of the offense
The case number
The name of the district court that oversaw your case
The nature of the offense
If you do not have the proper information, filling out these forms can be a waste of time, and even the smallest error will cause it to be rejected. When you work with a criminal defense lawyer, they can provide you with the information you need to move forward with the expungement process. They can also file your petitions in the appropriate courts where they will be considered.
Click to contact our Houston lawyer today
Blass Law Understands the Expungement Process
So now that you know what crimes can be expunged in Texas, you may be considering your legal options when it comes to expunging an offense from your criminal record. Securing assistance for the expungement process may allow you to focus on other aspects of your life.
At Blass Law, we understand the impact that an arrest can have on your life. When you work with a criminal defense lawyer from our team, we can determine whether a facet of your criminal record is eligible for expungement. From there, we can file your petitions, represent you in court, and work to promote your future.
The sooner you contact Blass Law, the faster we can get to work for you. To learn whether your case qualifies for expungement, contact us today at (713) 225-1900.
Call or text 713-225-1900 or complete a Case Evaluation form