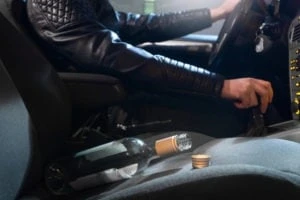 If you or a loved one were arrested for a DWI (driving while intoxicated)in Texas, you might be worried about jail time. While jail time isn't mandatory for a first DWI conviction in Texas, it can be a sentence in this kind of case. However, you could avoid jail time, get your penalties reduced, or even have your case dismissed with a good DWI defense lawyer.
A Texas DWI attorneyfrom our firm can put your defense together, present it on your behalf in court, and fight for you before a judge and jury. After all, you deserve legal representation and someone who will fight for the best possible outcome for you.
Is a First DWI a Felony in Texas?
Your first arrest for DWI in Texas might leave you feeling alarmed and worried. That's understandable, but you probably shouldn't worry about being charged with a felony. Typically, first DWIs in Texas aren't charged as felonies.
It's more common for first DWI offenses to be charged as misdemeanors, which aren't nearly as serious as felonies. There are two misdemeanor punishment ranges associated with first DWI offenses.
Class B Misdemeanors
A Class B misdemeanoris the most common kind associated with first-time DWI offenses. If convicted of a Class B misdemeanor, you generally face these penalties:
A fine of no more than $2,000

Jail time between 3 and 180 days

An additional fine up to $3,000
Class A Misdemeanors
A Class A misdemeanor isn't commonly associated with first-time DWIs. You probably won't face a Class A misdemeanor charge unless you had a blood alcohol concentration (BAC) of 0.15 or greater (twice the legal limit) when you were arrested.
A Class A misdemeanor generally has more severe penalties:
A fine of no more than $4,000

Up to a year in jail

An additional fine up to $4,500
A conviction for a Class A or Class B misdemeanor for a first-time DWI also includes having your driver's license suspended between 90 days and two years if you are sentenced to jail.
For a legal consultation, call 713-225-1900
How Can You Avoid Jail Time for a First DWI in Texas?
Texas judges take DWI cases very seriously—even first-offense DWI cases. Thus, it's possible for first-time offenders to face jail time, especially in DWI cases involving an accident, high blood alcohol concentration (BAC), or if a person has other criminal hisotry.
However, the length of a jail sentence isn't set in stone, and jail time isn't mandatory for a first DWI offense. Thus, your attorney can make a case to have your jail sentence shortened or even eliminated. For example, your lawyer could get the prosecutor to agree to community supervision(probation) as a plea bargain. On probation, you wouldn't face jail time so long as you abide by specific rules during your sentence.
Another option in your case might be to fight the charge and push for a reduction or dismissal. For instance, in some counties you could seek a reduction to a reckless driving charge. Alternatively, if we are able to find problems with the case, we will fight for a dismissal. When the prosecutor files a dismissal, judges regularly dismiss DWI charges in Texas, especially in first-time cases.
How Can an Attorney Help Me Avoid Jail Time for My First DWI in Texas?
You may feel overwhelmed thinking about your case and the prospect of facing jail time. However, you could avoid jail time entirely with the help of a criminal defense attorneyfrom our firm.
By leaving your case in the hands of a DWI defense attorney from our firm, you can leave these tasks in our hands:
Investigating your case and gathering evidence, such as video footage from the arresting officer's vehicle or body camera

Corroborating your evidence with statements from experts or eyewitnesses

Challenging the state's evidence against you and the authorities' handling of your arrest

Handling plea bargain negotiations with the prosecuting attorney

Fighting for a reduction or dismissal of your charges

Arguing your case at trial to a jury if necessary
About Your DWI Attorney
At our criminal defense firm, our team takes on DWI cases all the time, so your attorney will know precisely how to handle your case. Even if you believe you'll get jail time in your case, we're confident our team can help. You'll have a specialized criminal defense attorneyon your side who will push hard for the best possible outcome for your case.
Click to contact our Houston lawyer today
Jail Time Doesn't Have to Be Mandatory for a First DWI in Texas
You shouldn't resign yourself to the idea of jail time in your or your loved one's case. Jail time isn't mandatory for a first-time DWI, and there are many ways to avoid or reduce it significantly. We'll explore these options with you during a consultation and case review with a member of the Blass Law team.
There are plenty of reasons to remain optimistic about your case. Contact Blass Lawtoday to learn more about these reasons during a confidential, no-obligation consultation.
Call or text 713-225-1900 or complete a Case Evaluation form