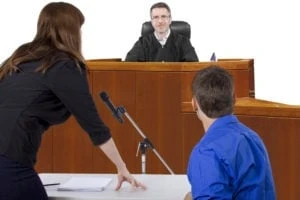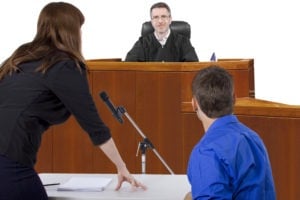 An administrative license revocation (ALR) hearing is your one opportunity to avoid a license suspension after you were charged with a DWI. While an ALR hearing may look similar to a criminal court case, it will not replace any criminal court proceedings that stem from being arrested for a DWI.
At an ALR hearing, your lawyer will fight on your behalf to prove that the circumstances surrounding your DWI were not handled properly by the police. Your attorney will question the police officers who made the traffic stop and asked you to perform the standardized field sobriety tests. Due to the directness of the questioning, and the people involved, ALR hearings are often gold mines for discovery and testimony regarding your criminal case.
An ALR hearing also presents you with a chance to contest the procedure used immediately prior to a breath or blood test being administered. This includes explaining and questioning the procedure that was used to measure your blood-alcohol concentration (BAC).
What is the Purpose of an ALR Hearing?
The purpose of an ALR hearing is to let you challenge the evidence in your case. It presents you with the opportunity to avoid a license suspension so that you can keep your driving privileges. It also provides the opportunity for you and your attorney to get testimony to show the mistakes that were made during your DWI arrest. To prove this, your attorney will question the methods used by the police officer when they requested that you take your sobriety test.
These hearings take place when you have your license suspended because you:
Refused to take a blood or breath test

Provided a BAC of .08 or higher
According toTexas Transportation Code §724.015, drivers in Houston and around the state may choose to refuse a breath or blood test if they were pulled over by a police officer, even if that officer has reasonable suspicion they were driving while intoxicated. Though drivers have the right to forego a blood or breath test, a refusal to submit to this test will result in a suspension of that person's driver's license. This is the same punishment as if someone failed the blood or breath test.
Your suspension period will last at least 180 days but may be as long as two years.
For a legal consultation, call 713-225-1900
How Do These Hearings Function?
An ALR hearing will involve an examination of the witnesses and facts in your case. While this process may seem straightforward, it is vital that you have experienced legal counsel on your side during the proceedings. This is important because it is the responsibility of the driver's lawyer to make certain requests in order to ensure that all dimensions of the case are considered by the judge. For instance, you must subpoena the officers to ensure their appearance at the hearing.
During the hearing, a number of issues may be raised, including:
Whether or not the officer had sufficient probable cause for the initial stop

Questioning of the police officer who administered the standardized field sobriety tests

Ensuring the officer provided the appropriate warnings prior to requesting you submit a sample of your breath or blood
These are just a few of the issues that will be raised during the hearing process. Your attorney will be sure to include anything else that they feel will benefit your case.
The Administrative Law Judge (ALJ) overseeing the hearing will consider the evidence and issue a ruling. A favorable ruling for the driver will see the immediate reinstatement of a Texas driver's license while awaiting trial for the DWI criminal charge.
How Long Do You Have to Request a Hearing?
You have only 15 days to request an ALR hearing. This is a very short period of time, so it is vital that you ensure you seek proper legal representation immediately following your DWI arrest.
If you refuse to take a breath or blood test, an officer will give you a temporary license and a notice of suspension for your license. This temporary license remains in effect for 40 days. The time frame to request a hearing is 15 days, once a hearing is requested, this temporary license remains valid until the ALR hearing takes place.
TheTexas Department of Public Safety (DPS)provides an online form for parties to request ALR hearings. The form requires important information about the driver including their:
Driver's license number

Full name

Date of birth

Email

Mailing Address

Phone Number
You will also be asked to provide the date of your arrest, the arresting officer's name, the officer's agency, whether you refused to take the test, and if you did take the test, whether or not you failed it.
A Houston attorney can work with you to ensure that your request for a hearing is filed within the 15-day limit. Additionally, they will make sure that your information is filed accurately, by gathering necessary documentation. If your request is made incorrectly or if the deadline for your request passes, there is nothing you can do to fix the mistake.
Click to contact our Houston lawyer today
The Outcome of an ALR Hearing Can Determine Your Right to Drive After a DWI Arrest
DWI arrests in Houston raise many legal questions. While it is true that an allegation of DWI is a matter for the criminal courts, a failed breath or blood BAC test will also trigger an administrative suspension of your driver's license unless a hearing is requested. If you fail to request a hearing in time, this will prevent you from being able to drive while you await criminal proceedings. Refusing to submit to these tests will have a similar outcome.
To protect your rights as a driver, it is critical to request an ALR hearing as soon as possible. With just 15 days to request a hearing under Texas state law, time is of the essence. Do not be fearful of an ALR hearing. It is, after all, your best chance at recovering your license as quickly as possible. This hearing is the best opportunity available in a DWI case to make a transcript of the officer's testimony that can be used to help your DWI criminal case.
Complete a Case Evaluation form now
Reach Out to the Attorneys at Blass Law to Get Started
If you have been arrested for a DWI, do not waste any time contacting Blass Law. We can help you to better understand the concept of an ALR hearing and how it can protect your right to drive after a DWI arrest. We can also take the lead in requesting these hearings and representing your interests before the court.
To learn more about what happens at an ALR hearing and how you can give yourself the best chance for the best possible outcome, call us today.
Call or text 713-225-1900 or complete a Case Evaluation form