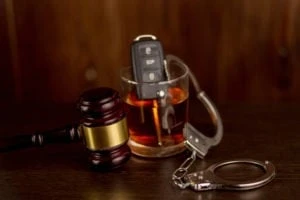 A DWI does not directly affect your credit score, but the consequences can affect your credit score in other ways. Convictions aren't cheap, and missed business opportunities can dig a financial hole for you over time.
If you're concerned about a credit report showing your conviction or your score being lowered as a result of one, you can breathe a sigh of relief. However, you should still be wary of the costs of a conviction, especially if you don't have the financial resources to cover them out of pocket. Expenses can get out of hand and quickly spiral into a credit crisis.
How Does a DWI Affect My Financial Situation?
A DWI charge and subsequent conviction can strain your financial resources, which may affect your credit score. We discuss how below:
The Financial Penalties and Legal Expenses of a DWI
A DWI conviction may result in hundreds or thousands of dollars in fines and restitution payments to your community.
Indirect DWI-Related Expenses
If you are required to take driving or alcohol education courses, you will be responsible for paying for them out of pocket. Further, if you are legally required to have an ignition interlock device installed in your car, you'll have to cover the cost of installation and a recurring monthly calibration fee.
In the event your car was towed or impounded, you may have to pay fees to recover it.
Higher Insurance Premiums
A Houston car accident can raise anybody's auto insurance premiums, but if you are convicted of driving while intoxicated, you are automatically considered a high risk to insure. You are the liability you're paying for insurance to cover; therefore, the insurance company will charge you more money for that coverage.
Higher Interest Rates
Just like with insurance, your interest rates for loans and credit cards could be higher after a conviction. Credit providers may be uncertain that they can rely on you to repay debts, so they will stick you with higher interest rates to compensate for possible late or missed payments.
Difficulty Securing Employment and Advancing Your Career
A DWI conviction can also make it hard to find employment. Texas does not prohibit employers from rejecting your application based on your criminal history. A misdemeanor DWI doesn't look good and a felony looks even worse when you're trying to convince someone that you're the right person for the job.
Applying for licenses and certifications after a conviction may also be challenging. Licensing agencies can deny your application because of a conviction if the offense is directly related to the duties of the occupation you are seeking. You may not be able to obtain:
A real estate license
Educational certifications
An electrical license
A contractor license
A medical license
Health and fitness certifications
Other professional credentials
The inability to obtain employment or advance your career means you aren't earning money. If you can't pay to live, you can't pay the expenses related to your DWI case or pay your debts which directly impacts your credit score.
For a legal consultation, call 713-225-1900
How a DWI Affects Your Credit Score
In light of everything we have discussed, it's not hard to see how a DWI can ultimately impact your credit score. To be crystal clear, we break it down into even more detail in the paragraphs below:
Unpaid Fines and Restitution Can Be Reported to the Credit Bureaus
If you fail to pay fines and restitution ordered by the court in your sentencing, your account may be sent to a debt collection agency or the nonpayment information may be reported directly to the credit bureaus. Missed payments and accounts in collection significantly erode your credit score.
Paying Your DWI Debts and Expenses with a Credit Card Increases Your Credit Utilization
A quick way to pay your DWI-related expenses might be to use a credit card. The convenience of a credit card can be tempting, especially if you don't have a lot of cash flow to pull from.
Your current financial limitations may cause you to use more of your available credit than you should. When credit card utilization exceeds 30%, it is a red flag for credit bureaus. They'll drop your credit score in response.
Missing Debt Repayments Due to DWI Financial Hardship Lowers Your Credit Score
If you have existing loans or credit card debt that you are unable to keep up with due to your additional DWI expenses and unemployment, your credit score will be affected. Payment history is the biggest factor affecting your credit score according to Experian and other credit reporting companies. Delinquent payments are disastrous for credit scores.
A Houston DWI Lawyer Can Defend You From Some of the Financial Consequences of a DWI
A DWI conviction will not be reported to the credit bureaus, but it can affect your credit score in the long run. A DWI defense attorney can fight to protect you against the negative effects of a DWI conviction by:
Creating a strong case for your defense
Representing you in court
Protecting your legal rights
Filing a petition for nondisclosure to have your DWI sealed
Getting fines reduced
Click to contact our Houston lawyer today
Protect Your Future, Protect Your Credit Score, Call Blass Law
While a DWI doesn't directly affect your credit score, the financial consequences of a conviction can quickly add up to a financial crisis that will affect you for years to come. You may be able to protect yourself from these long-term effects by enlisting the help of a DWI attorney.
Call Blass Law. Our Houston DWI lawyer will fight to protect your future against a DWI conviction and its many consequences.
Call or text 713-225-1900 or complete a Case Evaluation form