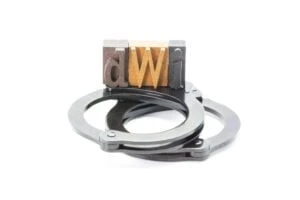 The consequences of a DWI arrest or conviction can be severe for anyone who holds a medical license in Texas. In addition to the potential punishments of a conviction, the circumstances of your arrest could lead to the loss of your medical license. The Texas Medical Board (TMB) is the body that has oversight over Texas' licensed medical professionals, and it expects all its licensees to live up to high standards of conduct both on and off the job.
Your Medical License Could Get Revoked After a DWI
The TMB regulates the medical profession under powers granted to it by the Medical Practice Act. Under the provision, all medical licensees must report a DWI arrest to the TMB. The TMB will then conduct its own independent inquiry into your arrest to determine whether you have exhibited "unprofessional conduct" with respect to your license.
It goes without saying that this investigation after a first-time DWI offense will yield a better result for you if you're found "not guilty" of the charges. Since the outcome of your trial can have such a profound impact on your professional future, it's a good idea to contact a DWI lawyer as soon as possible after your arrest.
What Factors Does the TMB Consider When Revoking a Medical License?
The TMB wants to ensure that all medical professionals comply with local, state, and federal laws. So, it may seek answers to the following questions when investigating licensees after a DWI arrest:
Did your DWI arrest result in a patient's life being endangered (e.g., did your arrest occur on the way to perform surgery?)
Is your DWI an isolated incident or part of a pattern of behavior that would suggest you are abusing drugs or alcohol?
Was there any other unprofessional behavior taking place (e.g., drug use) at the time of your arrest?
The answers to these questions can guide the TMB's decision about your medical license.
For a legal consultation, call 713-225-1900
The TMB Can Still Unilaterally Suspend Your License
The outcome of your criminal trial almost certainly has an impact on the TMB's conclusions after its investigation. Since most first-time DWI charges in Texas are misdemeanors, a first conviction may not necessarily lead to a suspended medical license. With that said, there are other circumstances under which the TMB can suspend your license without an investigation after a DWI arrest.
If your arrest ends up being charged as a felony because you've previously been arrested for DWI (or there were aggravating circumstances connected with your arrest), the TMB can suspend your license without an investigation. Some examples of those aggravating circumstances include:
Presence of a child under 15 in the vehicle at the time of the arrest
Possession of a controlled substance
Causing and being arrested for an accident that caused injury or death
Basically, any circumstance that would elevate your DWI arrest from a misdemeanor to a felony may be construed as grounds for the suspension of your medical license. This is another area where a DWI attorney could assist you.
If they can negotiate lower charges from a felony to a misdemeanor, your standing may improve in the eyes of the TMB. However, it is important to note the TMB can suspend your license if it believes you engaged in unprofessional conduct.
You Must Report the Arrest
Some professional licenses only require you to report criminal convictions to the licensing board, but not arrests. This isn't the case for medical licensees. You must report your conviction to the TMB in a timely manner. The failure to do so will be seen as a "lack of transparency" or, at worst, an attempt to mislead the commission. Any attempts at dishonesty will likely result in severe discipline.
How to Prepare for a TMB Investigation
There are several proactive steps you can take to improve your chances of retaining your medical license in a TMB investigation. It is a trial of sorts––but rather than assess your guilt, it assesses your fitness as a medical provider. The TMB will try to determine whether your conduct was unprofessional, and, if so, whether it was unprofessional enough to merit board discipline.
That means there is evidence you can present in your favor. Examples of the evidence you should consider submitting to a TMB investigation include:
A sincere personal appeal to the board acknowledging the seriousness of your situation and how much your medical license means to you
An alcohol and drug evaluation from a licensed chemical dependency counselor
Letters of recommendation or character references from your professional colleagues or people who are respected in the profession
In simple terms, this will be your opportunity to build and present a case to the TMB why your medical license should not be sanctioned. An experienced DWI lawyer could assist you in putting this together and, if necessary, they can appear in front of the TMB and answer questions regarding your case.
Other Consequences of TMB Discipline
The TMB has a wide range of disciplinary sanctions it can impose if you are arrested for DWI–– and suspension of your license is only one of them. However, almost all TMB discipline is a matter of public record.
So, even if your license isn't suspended, the high level of competition for jobs in the medical field could mean that you are at a disadvantage in terms of career opportunities if you are sanctioned. You can still also be terminated by your employer for a DWI arrest or conviction, regardless of the final decision by the TMB.
Click to contact our Houston lawyer today
What to Do if You Are a Medical Licensee Arrested for DWI
If you are a medical licensee and you're arrested for DWI, you should exercise your right to remain silent and consider contacting an attorney as soon as possible. Remember: anything you say can be held against you in both criminal court and in a TMB investigation. So, the less information you share, the better.
Respectfully advise the officer(s) that you are asserting your right to remain silent, and you want a lawyer. You may also want to avoid discussing the details of your case with any of your supervisors, patients, or colleagues. Anything you say to them about the arrest can be used as evidence during the investigation.
Complete a Case Evaluation form now
You Don't Have to Fight a DWI Case Alone
Being arrested for any crime is a scary thing. But getting arrested when you hold a medical license raises the stakes significantly. Your next moves could determine not only your guilt or innocence, but whether you can continue in your chosen career as a medical professional.
A DWI attorney can guide you through both the criminal process and perhaps assist in keeping your medical license. Blass Law can support you during this challenging time.
Call or text 713-225-1900 or complete a Case Evaluation form