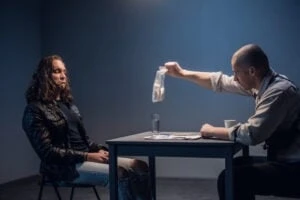 In Texas, court-ordered rehab programs can sometimes serve as an alternative to jail time, depending on the case's circumstances and the individual's odds of rehabilitation. These drug treatment programs are commonly associated with drug courts or pretrial diversion programs, which are designed to address the underlying issues that contribute to addiction while also holding individuals accountable for their offenses.
County drug treatment programs are very different from private programs. Typically, drug treatment programs require the person to attend voluntarily and have a higher success rate, we've had success getting courts to permit our clients to attend private treatment when appropriate.
Your eligibility for various alternatives to jail depends on several factors, such as your criminal history and willingness to participate in drug treatment. You are strongly advised to consult with a Houston Criminal Defense Attorney who can help you determine your next steps. They can explore what options you have and advocate for your rights in court.
You Could Benefit from Pretrial Diversion Programs (Which Include Rehab)
For those charged with a drug offense, some Texas jurisdictions offer pretrial diversion programs. These programs usually require a period of supervision, drug testing, and participation in drug treatment or counseling. Charges may be dismissed upon successful completion of an addiction treatment program, depending on the nature of the offense.
There are pros and cons to participating in these drug treatment programs. Pretrial diversion offers advantages such as dismissal of charges after completion, allowing for continued work, school, and regular activities. Disadvantages include the fact that you may have to enter a guilty plea as a condition of the agreement. The prosecutor may also proceed with bringing charges against you if you violate the terms of the pretrial diversion.
For a legal consultation, call 713-225-1900
You Could Opt for Rebab Instead of Jail for Drug Charges
Rehab programs, which can be inpatient or outpatient, are typically based on the concepts of behavioral therapy and other evidence-based approaches. Among their primary goals are to address the psychological aspects of addiction and help individuals learn healthier coping skills.
Programs often include group counseling and support groups, which foster a sense of community and encourage others who are dealing with similar issues. Participants may also receive education on substance use, relapse prevention, and life skills to help them successfully reintegrate into society.
To many people facing drug charges, going to rehab is a far better outcome than a jail sentence. One route offers the possibility of rehabilitation; the other route serves purely as a punitive measure.
You Could Benefit from Treatment Alternatives to Incarceration Programs (TAIP)
Treatment Alternative to Incarceration Programs (TAIP) are statewide programs that comprise various alternatives to incarceration, including drug courts. The primary goal of TAIP is to address substance abuse issues among individuals involved in the criminal justice system while offering alternatives to traditional sentencing.
While programs vary from county to county, TAIP generally includes:
Day treatment programs.

This is a court-ordered outpatient program extended to offenders who are at least 17 years old with no "major" mental illnesses.

Intensive day treatment programs.

This is a daily treatment program that focuses on life skills, cognitive behavioral therapy, and support group introduction. After completing the course, participants enroll in an aftercare program to promote long-term recovery.

Intensive outpatient programs.

Here, participants enroll in a 24-week program that's broken into three phases. They have counseling once a month and are expected to attend AA/NA support groups twice a week.

Relapse programs.

This is reserved for people who have completed treatment within the last year or are currently attending an aftercare treatment program.

Cognitive programs. This focuses on treating people who have substance abuse issues, but their main struggles lie in poor decision-making skills and criminal behavior.
Some counties also offer drug abuse programs that take place in prisons but are not the same as incarceration. Again, your eligibility for these programs depends on the Texas Risk Assessment System score, judge's decision, your criminal history, and whether the state believes you can be rehabilitated.
Click to contact our Houston lawyer today
Do I Qualify for Alternatives to Jail for a Drug Crime?
You may qualify for a pretrial diversion program or TAIP if:
You're a first-time offender.
You don't have a history of doing pretrial diversion programs as an alternative to jail time.
The crime can't involve sexual deviancy (for instance, your criminal charge can't involve sexual assault).
You're not a gang member.
You're not being tried for domestic violence.
Some judges take a harsher stance against drug crimes than others. If you're facing a drug crime conviction, you could benefit from entrusting your case to a criminal defense attorney. They can evaluate the circumstances of your arrest and persuade the court to require rehab instead of jail.
Complete a Case Evaluation form now
Drug Rehab Could Be Part of Your Probation Arrangement
In some instances, individuals may be sentenced to probation instead of jail time for drug-related offenses. Probation may include requirements such as drug testing, counseling, and compliance with specific conditions established by the court.
Probation allows individuals to remain in the community under supervision, providing them with an opportunity to rehabilitate and integrate back into society. When you work with a criminal defense attorney, they can negotiate a plea deal that requires probation rather than jail time. Doing so would allow you to spend time with your family and address any substance abuse issues concurrently.
How You Could Benefit from Working With a Drug Crimes Lawyer
When you work with a drug crimes lawyer, they want nothing more than the best possible outcome for your situation, whether that means a "not guilty" verdict or court-ordered rehab. A defense lawyer from Blass Law can:
Review the circumstances of your arrest
Investigate whether law enforcement violated your rights
Explain whether you're eligible for a pretrial diversion or other rehabilitation programs
Construct your defense strategy
Answer law enforcement's questions
Cross-examine witnesses at trial
Negotiate a plea deal (if possible/necessary)
Poke holes in the prosecution's arguments
Our founder, Jay Blass Cohen, is certified as an ACS-CHAL Forensic Lawyer-Scientist. His insights into drug crime charges and other related matters empower him to get positive outcomes for his clients time and time again. With his support, you can rest assured that you have an advocate fighting for your future.
Consult With a Blass Law Criminal Defense Lawyer Today
If you are facing drug-related charges in Texas, call Blass Law to start your confidential case evaluation. We can assess your unique circumstances, explain your legal options, and advocate for the most appropriate resolution, which may include rehab or other sentencing alternatives.
Call or text 713-225-1900 or complete a Case Evaluation form