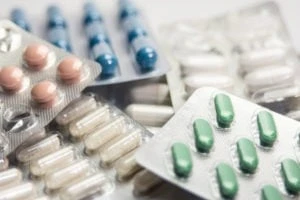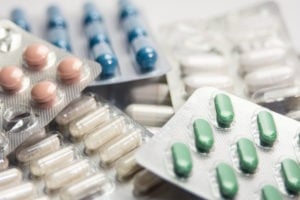 The Texas Health and Safety Code defines what drugs are felony charges and what drugs are punishable as misdemeanor charges. The severity and degree of the charges against you can make a huge difference in your future.
According to the Texas Health and Safety Code, the manufacture or delivery of anything in Schedule 1 of the Controlled Substances Act is a felony, some examples are below:
Cocaine
Opiates
Morphine
Heroin
Rohypnol
Methamphetamine
PCP
GHB
Ketamine
LSD
DMT
THC
MDMA
BZP
This list of drugs that may constitute felony charges is not exhaustive. If you are facing drug charges in Houston, TX, your lawyer can tell you what degree of charges and possible penalties you could be facing.
You May Face Enhanced Charges
Did you know that, in Texas, you can be charged with a crime and later have the charges against you enhanced? "Enhanced" means the charges you face can start with a lesser offense and become a much more serious one.
If that happens, the penalties become more severe as well. For example, a felony can be enhanced if the offense involves a child in some way. For example, per Texas Health and Safety Code §481.140, if an offender uses a child to "commit or assist in the commission of the offense" (e.g., having a child distribute a controlled substance), the felony charge is enhanced by one degree.
If a child is present during the manufacture of a controlled substance, the charge is also enhanced. Per Texas Health and Safety Code Sec. 481.1122. Manufacture of Substance in Penalty Group 1: Presence Of Child, the charge may be enhanced by one degree or the penalties may increase, depending on the circumstances of the offense.
If a controlled substance in Penalty Groups 1, 1-A, 2, or 3 or marijuana is delivered to a child, the charge is a second-degree felony. The charge for delivery of a controlled substance in any of the penalty groups listed above begins at a state jail felony.
Our team will determine if we can get your case dismissed or if we should fight for a less serious charge.
For a legal consultation, call 713-225-1900
You Might Face Severe Penalties for a Felony Drug Conviction
If you or someone you love is facing a felony charge, this might mean having to also face short- or long-term separation from friends and family. According to Texas Penal Code Chapter 12, you could face the following penalties if convicted of a felony in Texas:
First-degree felony: Between 5 and 99 years of incarceration in prison and/or a $10,000 fine
Second-degree felony: Between 2 and 20 years of incarceration in prison and/or a $10,000 fine
Third-degree felony: Between 2 and 10 years of incarceration in prison and/or a $10,000 fine
State jail felony: Between 180 days and 2 years of incarceration in State Jail and/or a $10,000 fine
If you are arrested and charged with a felony, the law says you are innocent until you are proven guilty. You do not have to fight the negative impact of drug charges alone. We will work hard so you can avoid being taken away from your family, friends, and social circle. We can also fight for you not to lose your job or have your reputation damaged. Our team works hard to have the charges against you reduced or dismissed or have misdemeanor charges not be enhanced to felony charges.
The Potential Damage of a Felony Conviction
While an arrest on a drug-related charge can be embarrassing, there can also be more far-reaching consequences if you are convicted. According to the Texas Election Code § 11.002, you can temporarily or permanently lose your right to vote. It may also be difficult for you to:
Continue your education
Apply for rented housing
Work in your chosen career
Maintain your community standing
A felony conviction does not have to destroy your life. Our team will fight hard to prove your innocence and defend your case.
You Are Entitled to Receive Legal Representation
Our commitment to our clients means we fight hard to have the charges against you reduced or dismissed. We will confirm that you were not questioned after requesting a drug charges lawyer in Houston, TX and that your Miranda rights were not violated in any way. We can also help you understand the charges you are up against and listen to the full story of your arrest.
We aim to minimize or eliminate the negative impact of your criminal drug arrest or conviction. To strengthen your defense, we can:
Review the police report
Subpoena all records relating to your arrest, including GPS locations, radio transmissions, mobile data terminal logs, body camera, and every other piece of evidence
Review all laboratory reports of the alleged controlled substances
Locate and interview potential witnesses
If any of your rights were violated or your arrest was not made strictly according to the law, we will use this information to fight for you. A Houston drug possession lawyerfrom our team will use their in-depth knowledge of the legal system to protect your rights.
Do Not Face Drug Charges Alone
You do not have to fight drug charges on your own. Our team can provide you with individual attention and legal services you can afford. Contact the criminal defense team at Blass Law by calling (713) 225-1900 to put our team to work for you.
Call or text 713-225-1900 or complete a Case Evaluation form