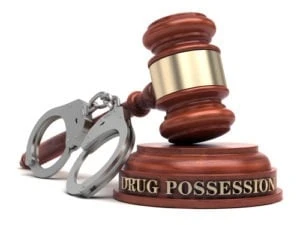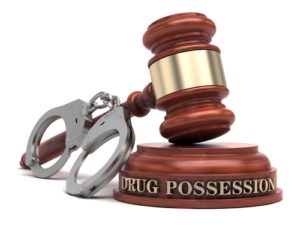 How long you go to jail for drug possession depends on several factors including the weight of the controlled substance and whether you have any prior convictions.
Drug possession is a serious crime that is not viewed lightly in the state of Texas. Being found guilty of possession can have severe implications on one's life, transforming their plans for their future, how they spend time with their family, and other vital prospects. By working with a drug possession lawyer in Houston, TX, one can have their rights protected in court while they undergo legal proceedings.
Possession of a Controlled Substance
Chapter 481- Texas Controlled Substances Act defines a controlled substance as, "a substance, including a drug, an adulterant, and a dilutant, listed in Schedules I through V or Penalty Group 1, 1-A, 2, 2-A, 3, or 4. The term includes the aggregate weight of any mixture, solution, or other substance containing a controlled substance."
The Texas Controlled Substances Act outlines the charges any person found guilty of possessing a controlled substance may face. If found guilty of possessing a substance in Group 4, defendants may face Class B misdemeanor charges. Per Penal Code Chapter 12. Punishments, offenders may receive jail time lasting no longer than 180 days, a fine that does not exceed $2,000, or both. Possession of substances in Groups 1 through 3 have longer potential time in jail for drugs.
The maximum sentences for these actions may result in sentences not exceeding 99 years (or life) and fines pushing upward of $250,000, according to the Texas Controlled Substances Act.
As marijuana becomes legalized in other states, both recreationally and medically, Texas has a different set of rules for the drug. If one is found to be in possession of marijuana, sentencing rests on the severity of the offense. The minimum punishment for this crime could include up to 180 days of jail time, a fine not exceeding $2,000, or both. Maximum sentencing could be up to 99 years in prison and a fine not exceeding $50,000.
For a legal consultation, call 713-225-1900
How a Lawyer Can Help After Your Drug Possession Charge
You do not want to undergo charges for drug possession alone. You want someone on your side who is advocating for your future as you go through the legal process. Blass Law understands how to navigate drug charges. Our goal is to bring a fair verdict to your case while making sure that your legal rights are protected throughout the process.
You have certain protections under the law. For example, you have fourth amendment rights, as illustrated in the Constitution. If you believe that law enforcement without a warrant or probable cause searched you or your property, we may be able to factor this element into your case.
Some of the other services that a lawyer can provide include:
Examining the charges against you
Developing a plan of action from the onset of your working relationship
Collecting evidence that supports your account of events
Analyzing legal precedents to determining what role they could have in your sentencing
Establishing whether the evidence against you is admissible
Advocating on your behalf
Having a dedicated legal team on your side can be all the difference when it comes down to your sentencing.
Steps You Can Take to Be Ready for Your Legal Fight
While a legal professional is handling your case, you may wonder what you can do to strengthen your chances of getting a favorable outcome, including:
Discontinuing any drug or alcohol use
Refraining from speaking about your case on social media
Not sharing any information with any state representatives; instead, direct them to your legal team
Not leaving the state, even if for recreational purposes
Distancing yourself from other people who may be involved in your charges
There is no guarantee that these measures will ensure a shorter sentence or reduced fines. However, they can prevent you from being charged with additional penalties. A drug charges lawyer in Houston, TX can explain what other steps you can take to promote your case's resolution.
Click to contact our Houston lawyer today
Blass Law Offers a Free Case Review
Blass Law has the resources you need to resolve your situation. We know what rights you are offered under Texas law and can work to protect them. After we have taken you on as a client, we will discuss the charges against you. It is crucial that you share every detail of your situation with us so we can strategize how we will approach your case.
The sooner you get started working with our team, the sooner you can get the peace of mind that we are fighting for your rights. Call Blass Law today at (713) 225-1900.
Call or text 713-225-1900 or complete a Case Evaluation form