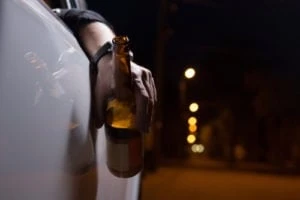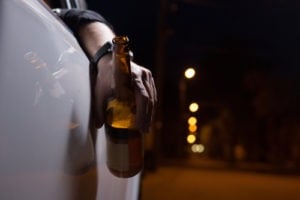 Getting a DWI in the state of Texas carries more than just legal repercussions and court fees; it can significantly increase your car insurance, rate, too. A recent article published by The Dallas Morning News highlights the high costs of insurance in the state of Texas (especially for drivers with a low credit score) and how those costs can skyrocket after being convicted on a driving while impaired, or DWI, charge.
A Look at Average New Customer Premiums For Car Insurance in Texas
The Texas Department of Insurance requires all drivers of motor vehicles to carry automobile insurance in Texas. However, for many people, these costs aren't cheap. Here's a look at the average cost of premiums (per year) for car insurance for new customers in Texas with:
• Excellent credit – $1,338
• Good credit – $1,631
• Poor credit – $3,426
• Excellent credit, with DWI – $2,435
While the above shows that those with a weak credit score often pay more for insurance than do those who have received a DWI, those who have poor credit and have a DWI on their personal record pay the most by far. As such, those who have received a DWI conviction may pay upwards of $1,000 more per year for auto insurance than will non-DWI offenders.
Other Penalties for Those Convicted of a DWI Charge
For a legal consultation, call 713-225-1900
Having a higher insurance rate isn't all that DWI offenders have to worry about; in addition to paying more for insurance premiums, those convicted of a DWI charge can lose their driver's license (and have to pay up to $3,000 to have it reinstated), pay a fine of up to $2,000, and may even have to serve up to six months in jail. For a second or third time DWI-offense, the penalties are even more severe. Of course, a DWI can have more serious and permanent repercussions too, especially if you cause property or bodily damage while driving while intoxicated.
Avoiding Major Penalties when Charged with a DWI
It's important to remember that a DWI charge is much different than a DWI conviction. And if you've been charged with a DWI in Houston, you still have an opportunity to fight it and reduce your risk of being subjected to high insurance premiums, jail time, fines, and more.
At the law offices of Jay Cohen Attorney at Law, our DWI attorneys will collect evidence for your case, help you determine whether to plead guilty or not guilty, and work on your behalf to negotiate a plea bargain if necessary. For help understanding DWI law and consequences, and how to protect yourself if charged with a DWI in Texas, call us today at 713-225-1900.
Call or text 713-225-1900 or complete a Case Evaluation form