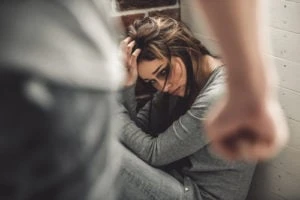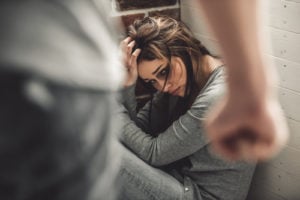 It is possible to define assault based upon legal criteria—in fact, knowing and proving these criteria will be the job of the prosecutor if you are charged with assault. According to Texas Penal Code Section 22.01, the three legal types of assault are:
Intentionally causing bodily injury to another person, including a spouse;
Intentionally threatening another person with "imminent bodily injury," including a spouse; or
Intentionally touching another person in a way that the actor "knows or should reasonably believe that the other will regard the contact as offensive or provocative."
A lawyer can explain these elements of assault in greater detail, as well as how they apply to your case.
What the Prosecution Must Prove
Legal definitions are important, but they may not be enough for you to completely understand what assault is or is not. All of the following can constitute assault:
Somebody threatens imminent bodily injury to another in person.
Someone brandishes a weapon and threatens to use it on another.
Somebody simply touches another person knowing they would be offended.
Somebody attempts to harm another but does not actually inflict the intended injury, however their reckless conduct results in an injury to a third person.
There are many possible ways that an assault can occur, which is why it is so important to speak to a lawyer if you have been charged with assault. The complaining witness in an assault case can be:
A spouse
A boyfriend or girlfriend
Somebody that you have otherwise dated
A professional colleague
An employer
A landlord
A stranger
If you are facing an assault charge, a lawyer will assess the many details that are unique to your case and craft a defense based on those details. Do not underestimate the benefit of having a lawyer if you are facing a charge of assault.
For a legal consultation, call 713-225-1900
A Lawyer Will Help You Defend Yourself
Not every assault charge is warranted. Still, the ramifications of a conviction, or even a charge, for assault can be significant. Understand how a lawyer will serve you as you face potentially life-altering charges. They will fight for you by:
Walking you back through the details of the incident or incidents that led to the charges, so that you may recall any details critical to your case and they can make an official record of events.
Collecting and organizing any evidence pertaining to the alleged assault, which can help your lawyer anticipate the case against you and form a smarter defense.
Interviewing and recording the accounts of any witnesses who refute that the assault happened or can poke holes in any case against you.
Reaching out to the prosecution to see if there are any plea offers on the table and making you aware of any such offers.
Completing your defense from start to finish.
Defending your rights to safety, privacy, and dignity throughout their time as your lawyer.
You should fully understand the weight of a potential assault conviction. You are facing a serious criminal charge and should use all the resources available to you to defend yourself at this critical juncture, and that starts by hiring an attorney.
Possible Consequences of an Assault Conviction
In order to fully comprehend the value of a lawyer and a professional defense against an assault charge, you should understand what is on the line if you are convicted. Being convicted of assault may lead to:
Significant time in jail or prison.
A substantial fine as part of your punishment.
Difficulty obtaining a job after you are released from being incarcerated.
Trouble obtaining housing, as criminal convictions are generally seen as a negative against a possible tenant.
A period of probation after you are released, which means various restrictions on you.
Ramifications that may extend to your personal life, such as custody battles.
Ineligibility for TSA PreCheck and denial of entry to some countries.
The details of your case may mean that you are facing a charge of family violence or aggravated assault, in which case you may be facing some of the stiffest possible penalties that can come from an assault charge.
Call Our Team at Blass Law Today
There is no way around it: you are at a crossroads and should find the best the legal help that you can get. Call our team at Blass Law today at (713) 225-1900 so that we will have as much time as possible to craft your defense.
Call or text 713-225-1900 or complete a Case Evaluation form