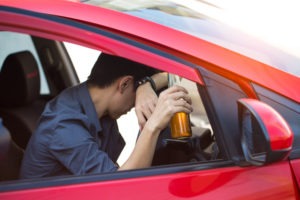 Unless your record is sealed or expunged, a Texas DWIwill stay on your record forever. A conviction could result in a lifetime of complications, especially if it's a felony DWI.
If you have a DWI conviction on your record, you could find it difficult to keep a job or find appropriate housing. Your conviction is a matter of public record, and it could follow you for the rest of your life.
The Court Could Expunge Your DWI in Some Cases
Expungement for DWI is exceedingly rare in Texas. This process is a best-case scenario following a DWI, as it eliminates any record of your DWI conviction from state records. Even high-level government officials do not have access to the records related to your case because they are required to have been destroyed.
Anyone seeking an expungement of their DWI records must meet the criteria. First and foremost, there is a waiting period that you must comply with before you can have your DWI conviction expunged. This period varies depending on the circumstances, but it generally runs between two and five years.
Expungement is only an option for a handful of individuals. This process is primarily reserved for anyone whose case was dismissed by the prosecutor or was acquitted at trial. In these cases, expungement not only erases the evidence of your conviction, but it also deletes all records maintained by any governmental entity related to the arrest.
Other Situations Where Expungement May Be Possible
There are a few other cases where expungement could be an option. These include when you plea to a different offense. Expungement is also an option if you pled guilty as a minor but proceedings were deferred, as long as you fulfill all the other conditions that apply to you.
For a legal consultation, call 713-225-1900
Sealing Your Records Might be Feasible When Expungement is Not
Expungement is not possible for individuals convicted of DWI in Texas. However, there are other options that could help clean up your criminal record outside of the expungement process. When a person is not eligible for an expunction, they may still qualify to have the record for DWI conviction sealed.
Sealing records in a DWI case is governed by Texas Government Code § 411.0731. A sealed record is not as powerful as an expunction. While expungement completely erases the records of your DWI charge, sealing does not work the same way. However, the benefits of a sealed record are still significant.
What Exactly Does a Sealed Record Mean?
When a record is sealed, most members of the public can no longer access it. Generally, sealed records are only accessible by the government. This is useful, as employers or landlords performing a background check will not turn up evidence of your conviction if your records are sealed.
Access to these records might be limited, but the records themselves will continue to exist. What's more, there are certain individuals and entities that retain the right to review your sealed records. This is mostly used when a person applies for a government job or is arrested again.
Qualifications for a Sealed Record
While not as strict as expungement, there are numerous requirements that you must meet before you are eligible to have a record of your DWI charge sealed. For starters, the DWI must be your first conviction. If you are not a first-time offender, you are not eligible to have your offense sealed.
There are also qualifications related to the facts of the case. If you had a blood alcohol concentration (BAC) of 0.15 or higher at the time of the test, you are not eligible to have your conviction sealed. Additionally, if there was a motor vehicle accident, and anyone was involved other than the driver, you are not eligible to have the conviction sealed. Many of the requirements for a sealed record involve what a person did following their initial arrest and conviction. To qualify, the defendant needed to maintain a clean record and avoid any additional arrests since the DWI.
It is also necessary to pay all fines and serve any jail time before you seek the sealing of your record. If your penalties are not served, you could miss out on your opportunity. Finally, there is a minimum two-year waiting period everyone must comply with. This waiting period must come to an end before you are eligible for a sealed record.
Talk to Our Firm About Your DWI Case Today
Expunging or sealing your records is always in your best interest, but there are strict qualifications that you must meet first. A dedicated attorney from our firm could help you understand how long a Texas DWI stays on your record while also advising you on how to get your record clean.
Given the challenges that come with removing a DWI conviction for your record, it is important to do everything possible to avoid a conviction in the first place immediately after your arrest. If you are ready to fight back against a conviction, the team at Blass Law has a long track record of fighting for the rights of our clients. To learn how we could help you earn the acquittal you deserve, call (713) 225-1900 as soon as possible.
Call or text 713-225-1900 or complete a Case Evaluation form