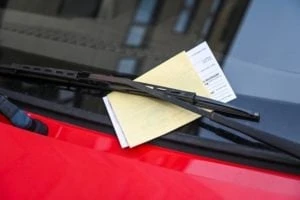 If you were arrested or charged with an impaired driving offense in Texas, you need to know how to get your DWI charges and penalties reduced. The prosecutor is unlikely to lower the severity of the charges or penalties just because you ask them to.
A DWI attorneycan negotiate with the prosecutor, gather evidence to build a strong defense, file motions to get evidence suppressed, ask the judge for a dismissal if evidence is suppressed, and defend you when the case goes to trial.
Reasons to Ask for a Charge or Penalty Reduction
Your lawyer might ask that the charges get reduced, for example, from a felony to a misdemeanor, if there is any weakness in the prosecution's case. If there is a possibility of a not guilty verdict, the prosecutor might prefer to negotiate a plea deal.
For example:
There is a question about whether the officer had probable cause or reasonable suspicion to pull you over. If the traffic stop was not legal, then the evidence obtained can get thrown out, leaving the prosecution with a weak case.

There might be issues about whether the breathalyzer equipment was accurate, whether it had been calibrated recently, or whether the personnel performing the breath test had proper training and certification.

You might have a medical condition that prevents you from getting enough air to provide a proper breath sample.

If you have a medical condition or are on a high-protein, low-carbohydrate diet, you might have a false positive reading on a breath test.

The technician could have mixed up your blood sample with someone else's test tube.

You might not have been the driver.
These are just a few of the arguments your DWI attorney could assert on your behalf. Of course, you will have to present evidence of your claims.
For a legal consultation, call 713-225-1900
Motion to Suppress Evidence
Texas Code of Criminal Procedure 38.23states that evidence should not be admitted for use in trial against the accused in a criminal trial if the officer or another person violated the law when they obtained the evidence. The evidence will be kept out of the trial if its acquisition was in violation of the Constitution or laws of the United States or the state of Texas.
The defense lawyer can file a motion to suppress before the trial starts. If the judge grants the motion, the prosecutor might make a motion to dismiss the charges because the remaining admissible evidence does not support a guilty verdict.
Reduction of Penalties
Sometimes, it is possible to win a reduction of the penalties in a Texas DWI case. The defendant received a conviction, but the defense attorney wants to, for example, try to keep their client out of jail. Here are some reasons to request a penalty reduction:
It is a first offense.

Prior offenses were many years ago.

The defendant has a clean record other than the current charges.

The offender shows true remorse for their actions.

The defendant is unlikely to reoffend.

The offender is the sole or primary breadwinner for the family, and they will be destitute if the defendant goes to jail.

There was no accident, or if there was an accident, there were no severe injuries.

There are alternative sentencing programs available.
In these situations, the prosecutor might agree to recommend standard probation, deferred adjudication, or an alternative sentencing program.
Click to contact our Houston lawyer today
Usual Penalties for a DWI in Texas
If you are unsure about whether you want to try to get a reduction in your Texas DWI charges or sentence, you might not realize how harsh the penalties can be for a DWI conviction. The Texas Department of Transportationexplains the penalties for a DWI:
First Offense
If this is your first intoxication driving conviction, you could lose your license for as long as a year and have to spend between three and 180 days in jail. The judge can assess a fine of up to $2,000.
Second Offense
Your fine can be as high as $4,000 for a second DWI conviction. You could face jail time between a month and a year. Your driver's license could get suspended for as long as two years.
Third Offense
A third DWI conviction could land you in prison for between two and 10 years. You could lose your driver's license for no more than two years and have to pay a fine of $10,000.
Also, the judge can add state fines of $3,000, $4,500, or $6,000 at the sentencing hearing.
Complete a Case Evaluation form now
See How a Texas DWI Lawyer Could Help You Get Your Charges Reduced
You can get a DWI in Texas for a blood alcohol concentration (BAC) of 0.08 or higher, or with a lower BAC coupled with evidence that alcohol or drugs rendered you unable to drive as well as usual.
With so much at stake, as well as the possibility of losing your job and having the social stigma of a criminal record, your first call should be to Blass Law. We will work hard to win your case.
Call or text 713-225-1900 or complete a Case Evaluation form