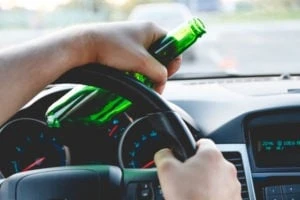 When you have become a naturalized U.S. citizen, are in the process of applying for legal resident status, or have recently obtained your visa, facing driving while intoxicated (DWI) charges can be overwhelming. Your risk for deportation is exponentially increased if you are arrested, charged with, or convicted of a DWI in Texas.
You should retain a powerful legal defender to help you avoid the fallout of these allegations. Contact a Texas DWI lawyer at Blass Law to explore your defense options further.
DWI Offenses in Texas That Can Result in Deportation
According to the U.S. Citizenship and Immigration Services (USCIS), individuals convicted of a misdemeanor offense who retain a green card have been allowed to remain within the United States despite their conviction as long as they meet the required court-ordered criteria.
However, if you are found guilty of a felony offense, the USCIS may consider this a violation of the moral character standard. If you are found guilty of any of the following types of DWI charges, you could be facing deportation:
Having prior DWI convictions on your criminal record
Having a blood alcohol concentration BAC at .15% or higher
Driving under the influence with anyone under the age of 15
Driving under the influence with an open alcohol container
Driving under the influence without a valid driver's license
Causing a motor vehicle accident while under the influence
Causing serious bodily injury while under the influence of drugs or alcohol
Causing death while under the influence of drugs are alcohol
These types of criminal offenses also carry criminal penalties. If you are convicted of any of these offenses, the USCIS may consider these crimes of moral turpitude, increasing your risk of being deported.
For a legal consultation, call 713-225-1900
Consequences of a DWI in Texas
If you are found guilty of a DWI in Texas, you could face various criminal penalties. A DWI could be prosecuted as a misdemeanor or felony, depending on the details of your case. You can expect fines and jail or prison time if you are found guilty.
However, there will also be restitution fees, court costs, attorneys fees, and other collateral consequences, such as the suspension or revocation of your driver's license, the completion of probation requirements, including community service, and completion of a drug or alcohol treatment program, and more.
DWI charges in Texas also remain on your criminal record unless you can obtain an expungement. So if you are hoping to get a green card, visa, or become a naturalized citizen, a DWI conviction could destroy your plans and result in deportation.
The Impact of a DWI and Risks of Deportation
The political climate across the U.S. in recent years has increased the likelihood that otherwise lawful permanent U.S. residents are facing deportation based on factors that previously had no impact on their ability to maintain residency.
Currently, the U.S. Immigration and Customs Enforcement (ICE) is detaining any green card holder who:
Has unresolved criminal charges
Has a criminal conviction
Has committed a chargeable criminal offense
Is a risk to public safety
It is increasingly common for ICE officials to regularly deport immigrants who are charged with minor offenses and misdemeanors. If you hope to avoid this possibility, it is critical that you get a Texas DWI attorney on your case as soon as possible.
Click to contact our Houston lawyer today
How a Texas DWI Defense Lawyer Can Help You
If you are hoping to avoid deportation and other penalties associated with a DWI conviction, it is essential that you retain a DWI attorney in Texas to challenge the charges against you. Sometimes, the state's prosecutor may be willing to allow you to enter a pre-trial diversion program or other plea agreement.
Your attorney may be able to get your DWI charges reduced if you are facing any of the following offenses:
DWI with a child passenger
DWI second offense
Intoxication assault
Intoxication manslaughter
With a legal advocate on your side, you may be able to not only avoid the fallout of a conviction but ensure you retain possession of your ability to operate a motor vehicle, avoid a license suspension or revocation, and potentially obtain a hardship license so you can continue earning a living, go to school, and care for your family members.
Complete a Case Evaluation form now
Discuss Your Case with a Texas DWI Attorney Today
Your Texas DWI attorney at Blass Law will be responsible for working hard to get you the best possible outcome in your case.
If you are hoping to protect your immigration status, it is essential that you work to defend yourself against the DWI charges you are facing. Contact our firm for a confidential case review. You can reach us through our secured contact form or by phone to get started today.
Call or text 713-225-1900 or complete a Case Evaluation form