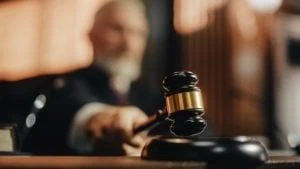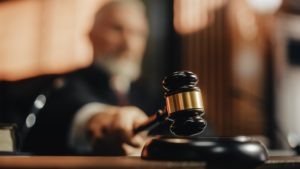 Your specific charge determines if you will go to jail after being convicted. Any charge that qualifies as a Class B misdemeanor or greater may result in jail time. You may face consequences beyond those assessed by the court.
Additionally, you may have personal, financial, and professional problems stemming from a conviction in Texas.
What Are Sentencing Ranges for Crimes in Texas?
Per the Texas Attorney General (p.2-3), you may face jail time for three offense classifications: 1) state jail felony, 2) Class A misdemeanor, and 3) Class B misdemeanor. The potential confinement periods for each classification are:
State jail felony:

up to two years in a state jail

Class A misdemeanor:

up to one year in jail

Class B misdemeanor:

up to 180 days in jail
Each of these classifications also have financial consequences. You may be fined up to $10,000, $4,000, and $2,000 for each respective offense. Sentencing for more serious crimes may involve prison timerather than jail time. Prison sentencing ranges include:
Third-degree felony:

up to ten years in prison

Second-degree felony:

Up to 20 years in prison

First-degree felony:

up to life in prison
For conviction of a capital felony, you may be imprisoned for life. You may also be imprisoned until the state administers the death coctail. Felony charges also come with hefty financial penalties. You may receive a fine of up to $10,000 for a felony conviction.
What Types of Crimes May Result in Jail Time?
The Texas Politics Projectdetails crimes according to their classification. Examples of crimes in each classification include:
Capital felony:

capital murder

First-degree felony:

aggravated sexual assault, theft of property valued at $200,000 or more

Second-degree felony:

aggravated assault, injury to a child, theft of property valued at $100,000 or more (but less than $200,000)

Third-degree felony:

drive-by shooting with no injury, theft of property valued at $20,000 or more (but less than $100,000)

State jail felony:

credit card or debit card abuse, theft of property valued at $1,500 or more (but less than $20,000)

Class A misdemeanor:

burglary, stalking without bodily injury

Class B misdemeanor:

driving while intoxicated

, making terroristic threats, possession of up to 4 ounces of marijuana
Our teamwill review your case and determine your offense's classification. Texas law is not always straightforward. The state may handle two similar charges in a different manner. It's important that you understand exactly what you face from a conviction. We will help you understand every aspect of your alleged offense.
For a legal consultation, call 713-225-1900
What Are Additional Consequences of a Conviction in Texas?
Legal sanctions may only be the start of your problems. Whether or not you face jail time, a conviction may:
Result in Termination and Loss of Future Employment Opportunities
A conviction may appear on your public record. Even if expungement is possible in the future, your employer may become aware of a conviction. They may have the right to – and choose to – fire you as a consequence. Prospective employers may choose not to hire you because of a criminal conviction. These consequences may:
Put immense financial strain on you and your dependents

Alter your retirement plans

Derail your odds of receiving promotions, pay increases, and other professional benefits

Force you to change careers
A conviction may disqualify you for certain professional licenses – essentially barring you from certain lines of work.
Affect Child Custody Arrangements
If you have sole custody of your children or share custody, then a conviction could change that. Courts may view a criminal conviction as an indictment of your character.
You may lose custody or suffer reduced parental rights as a result. This may significantly harm your relationship with your children, which may hurt them in a variety of ways.
Alter Your Immigration Status
If you're in Texas on a conditional basis, then a conviction can be devastating. You may face:
Revocation of a visa

Denial of a green card

Deportation

Other immigration-related problems
Changes in your immigration status may affect your entire family.
Diminish Every Aspect of Your Life
A conviction has all-encompassing effects. Your mental health may suffer. Your identity may take a hit, and your personal relationships may change for the worse.
Securing housing may be difficult, and life may be much harder because of your conviction. Understand these potential consequences and get the legal help you need.
Can a Criminal Defense Lawyer Help If You're Facing Criminal Charges in Texas?
Yes, a criminal defense lawyermay help in ways that no other person can. A lawyer from our office will:
Gather all facts and evidence relevant to your case:

We will be especially alert to any evidence that suggests your innocence.

Develop a clear strategy for your defense:

Based on your circumstances, we'll set a target outcome for your case.

Execute your case strategy:

We fight for the best possible settlement or push for full dismissal of your charges—your case details will determine our approach.

Defend your rights:

Criminal defense is, first and foremost, about protecting the defendant. We ensure that you receive due process, a fair trial, and every other right afforded to you.

Handle any necessary appeal:

As a full-service criminal defense firm, we handle every step of the legal process.
It helps to have a law firm you can rely on during this pivotal time in your life. Let Blass Law assist you.
Click to contact our Houston lawyer today
Call Blass Law Today for Criminal Defense
We believe that everyone facing criminal charges deserves a defense. Considering the consequences of a conviction, now is no time to take chances. The team at Blass Law will fight for your future. See how we've previously helped clients facing significant criminal charges.
Call Blass Law today at (713) 225-1900 to discuss your case.No person should be defined by a mistake and should certainly not be convicted wrongfully. Our team will fight for the best possible outcome for your case.
Call or text 713-225-1900 or complete a Case Evaluation form