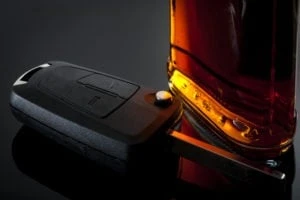 Being convicted of a DWI in Texas could adversely affect your ability to obtain or retain scholarships for your college education. Each scholarship has requirements that need to be met to retain the benefits associated with it. This often includes maintaining a minimum grade point average and avoiding criminal charges.
A DWI's impact on your opportunities for a quality education is severe. You might also face considerable fines and jail or prison time if convicted of misdemeanor or felony DWI charges. Contact a Texas DWI attorney to learn more about what you should expect from the DWI allegations against you.
How Will a DWI Impact Your Scholarship Application in Texas?
If you are convicted of a DWI in Texas, not only could it impact your ability for federal student loans or college admission status, but it can also impact your application for a scholarship. Many scholarship applications ask for personal information that includes criminal activity and other information on a background check.
Since scholarships are not typically government funded but are funded by foundations and private donors, these scholarships may have specific requirements you need to meet. For example, the scholarship provider will likely deny your application if you provide false information on your scholarship application or fail to disclose your DWI charges or conviction. In the alternative, although we haven't seen it, there may be a scholarship reserved exclusively for people who have been convicted of DWI.
For a legal consultation, call 713-225-1900
How Will a DWI Conviction Impact An Existing Scholarship?
If you have already been granted a scholarship or are attending college classes with scholarship funds, if you are charged with or convicted of a DWI, it could have a devastating impact on your ability to continue going to school. If your scholarship covers a portion or all of your tuition, you could be prevented from continuing to go to school. In addition, many college institutions will require students to report criminal offenses they are charged with or convicted of while enrolled.
If you are currently going to school on a scholarship and are charged with or convicted of a DWI, you could be temporarily suspended or have your scholarship revoked altogether. This could leave you scrambling for tuition money or make it impossible for you to continue attending school. Your college may also consider your DWI a violation of their student code of conduct. This could put you at risk for suspension or expulsion from your educational institution.
Does a DWI in Texas Impact Financial Aid Opportunities?
If you are charged with or convicted of a DWI or another offense involving illicit drugs or controlled substances, you could be deemed ineligible for federal student loans or Pell grants. Although a DWI does not automatically render you ineligible for federal funding, you can expect to be disqualified if you are convicted of or charged with a drug crime.
Click to contact our Houston lawyer today
How to Protect Your Scholarship
If you are currently charged with a DWI, your lawyer may be able to help you avoid a conviction in several ways. These include pursuing a plea agreement, a pretrial diversion program, or presenting a powerful defense at trial. Here is more:
Pretrial Diversion
Pretrial diversion programs are often open to individuals who are charged with non-violent offenses and have no prior convictions. Your attorney will work with the prosecutor to determine whether you are eligible for a pretrial diversion program.
If the state is willing to agree to let you participate in a pretrial diversion program, you will need to meet the terms of this program to get the DWI charges against you reduced or dismissed altogether. Some of the requirements you will need to meet could include:
Completion of random drug or alcohol testing
Completion of a drug or alcohol treatment program
Attendance and group therapy or mental health counseling
Completion of community service hours
Abstaining from drugs or alcohol
Regular meetings with a probation officer
Abiding by a curfew and random visits from a probation officer
Challenging the DWI Charges Against You
Your DWI lawyer in Texas may also need to defend you in court if pretrial diversion is not an option for your case. In doing so, you may be able to avoid being convicted of a DWI offense, which could adversely affect your scholarship opportunities.
Ultimately, if you are convicted of a DWI in Texas, your attorney may be able to pursue a nondisclosure agreement or expungement, which could hide your DWI conviction from your record or erase it from your background report altogether. You can learn more about which options are best for your case when you contact a DWI attorney for help.
Complete a Case Evaluation form now
Get Legal Help with Your Case by Contacting a Texas DWI Attorney Today
If you want to avoid the devastating criminal and collateral consequences of a DWI conviction such as the loss of a scholarship award, you must take steps to retain an aggressive legal defender. Get in touch with a Texas DWI attorney at Blass Law today.
Our firm offers confidential case reviews to those facing DWI charges across the state of Texas. Take advantage of this opportunity when you call us or complete our secure contact form.
Call or text 713-225-1900 or complete a Case Evaluation form