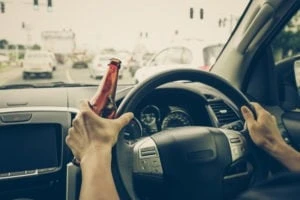 Driving while intoxicated (DWI) is a serious offense, but the consequences can become even more severe if it isn't your first DWI conviction. A DWI conviction can result in fines, jail time, and more. For a second DWI conviction, you can face $4,000 in fines, up to a year in jail, and loss of your license for up to two years. You may still be eligible for DWI probation, though.
The guidelines of your probation may be stricter. For example, you may need to attend certain repeat offender education classes, and you may also be required to install an ignition interlock device on your vehicle. It can be helpful to consult with a criminal defense attorney if you are facing charges of a second DWI.
Differences Between a First and Second DWI Conviction
If you drive after consuming alcohol, you can face driving while intoxicated (DWI) charges. DWI is a crime, with harsher penalties after your first DWI offense. DWI can increase your risk for accidents, severe injury, property damage, and even death. You can also harm other people if you drive while under the influence of alcohol.
In Texas, a first DWI offense is typically classified as a Class B misdemeanor. Based on this classification, you may face up to 180 days in jail and be required to pay up to a $2,000 fine. You may qualify for DWI probation as an alternative to serving extensive jail time.
In contrast, a second DWI conviction is classified as a Class A misdemeanor. Class A misdemeanors carry higher penalties. The state uses this classification to hopefully prevent future DWI incidents.
For a legal consultation, call 713-225-1900
Consequences of a Second DWI Conviction
You can face several consequences if you are convicted of a second DWI offense. However, there is a range within which the court may sentence you. As noted by the Texas Department of Transportation (TxDOT), you can face between a month and a year in jail for a second DWI.
You might have to pay up to a $4,000 fine. Know that even after a second DWI conviction, you may still be eligible for DWI probation.
DWI Probation After a Second DWI Conviction
In Texas, probation is also referred to as community supervision. DWI probation allows you to reduce your time in jail after a second DWI conviction if you follow strict guidelines. As part of your probation, the courts may require you to do the following:
Attend a repeat offender DWI education course.
Complete up to 200 hours of community service
Install an ignition interlock device in your vehicle. This device tests for alcohol levels through a breath test. If you fail the test, you can't drive the vehicle.
Check-ins with your supervision officer.
Pay any fines or charges required by the court.
Submit to testing for blood alcohol levels.
Participate and pay for participation in an alcohol rehabilitation program.
You must comply with all probation requirements, so it is essential to clarify anything you don't understand about your probation.
Click to contact our Houston lawyer today
Factors That May Influence the Punishment of Your Second DWI
Your circumstances and the nature of your DWI can impact your jail time or the fine amount. Your remorse, previous criminal history, and what happened in the DWI incident can impact your case. You may also face additional charges for breaking other laws during a DWI.
For example, you may face charges for having an open container of alcohol in your vehicle or even harsher penalties if there was a child in the car while you were driving.
Getting help from an attorney may impact your sentence in a DWI case. For example, a DWI lawyer could get your charges dropped. If you have been charged with a second DWI, it is wise to consult with a DWI attorney as soon as possible.
Complete a Case Evaluation form now
Get a Consultation About Your Driving While Under the Influence Case Today
Having the right legal help can make all the difference in your DWI case. It can impact your charging and sentences. Our DWI lawyers can thoroughly review your case and bring all the evidence to light.
Our legal team at Blass Law is ready to fight for the best possible outcome for your DWI case. You can begin your case with a no-obligation consultation today.
Call or text 713-225-1900 or complete a Case Evaluation form