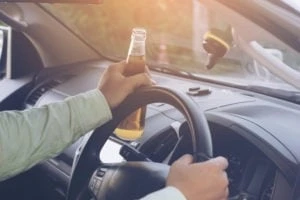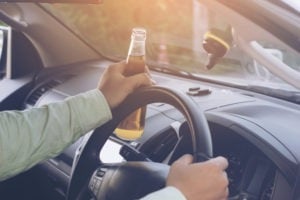 If you get pulled over for a DWI during a No Refusal Weekend in Texas, the most important things you can do are remain silent, refuse standardized field sobriety tests, and, if given the option to take a breath test or a blood test, take the breath test. Doing either or both of these is likely to provide you with a stronger defense in the event that you are charged with a DWI offense in court.
Remain Silent if Police Ask You Questions
If you are suspected of driving while intoxicated during a traffic stop, it is always best to keep quiet. Exercise your right to remain silent. You are required by law to provide your name and date of birth to the police, but you legally do not have to answer questions. The Fifth Amendment to the United States Constitution endows you with this privilege.
They cannot make you answer, and doing so could incriminate you. Keeping quiet avoids providing informationthey can use against you and stops you from lying to an officer, which may be illegal. Do not answer, and do not lie.
For a legal consultation, call 713-225-1900
Refuse Standardized Field Sobriety Tests
In addition to refusing to answer questions, you also have the right to refuse standardized field sobriety tests. These tests are bologna. They claim to be divided attention tests that help officers find clues of intoxication. You do not have to take any standardized field sobriety tests, and there are no consequences for refusing. If the officer is asking you to perform standardized field sobriety tests, you're probably going to jail. Taking a field sobriety test, however, could give police officers inaccurate evidence that you are intoxicated, which can and will be used against you in court.
Should I Take the Breath Test or the Blood Test on No Refusal Weekend?
Many DWI attorneyswould suggest that you take neither test. If given a choice, refuse both! That is your legal right, and in many cases, it may work in your favor. Why hand the police the evidence they need to put you in jail?
If they can't get you to agree to the tests, they'll have to get a warrant from the judge to force you to provide a blood sample. That used to take time and effort that police aren't interested in giving, but now there are magistrates on duty 24/7, and it's easy. A search warrant allows officers to test blood for both alcohol and drugs. Many people take prescription medication that would show up on a blood test and give prosecutors more to claim they are intoxicated.
Even if You Refuse a Blood Test, You May Be Forced To Take One
While the refusal of a breathalyzer test or blood test may work for you in some situations, any day, including No Refusal Weekends in Texas, it may not be in your best interest. Every day is a no-refusal weekend, and officers have access to an expedited search warrant process.
When you refuse the breath or blood tests, they will initiate a search warrant request for a blood test and likely receive an approval within minutes. When the warrant is granted, you cannot refuse to give the blood sample. Police will draw your blood, and it's important to comply. Let us fight it in court; don't fight the officer or nurse.
Breathalyzer Tests Can Be Easier to Dispute in Court
The blood test not only shows your blood alcohol concentration (BAC), it can also show any drugs that were in your system at the time. While the presence of a drug in your system doesn't mean it caused you to be impaired, prosecutors think it helps them. Given that blood tests are considered more reliable than breath tests, disputing the results is usually more expensive. That's why we generally recommend that you take the breath test on No Refusal weekends. When it comes down to it, the breathalyzer will be the lesser of two evils. No one wants a needle stuck in their arm, and breathalyzers cannot test for drugs. The public perception of a blood test is that it's more accurate than a breath test, so they also leave more room for error, making it easier for your DWI defense lawyer in Texas to establish reasonable doubt.
Click to contact our Houston lawyer today
What Is No Refusal Weekend?
In Harris County, every day is a No Refusal weekend, and police officers and prosecutors have access to a streamlined system that allows them to quickly request, receive, and execute search warrants for blood samples on drivers arrested for DWI. Judges are on-call to approve warrants, as are nurses or phlebotomists who draw the blood samples.
In the past, No Refusal weekends were usually holiday or large event weekends when increased alcohol consumption was expected to occur. Some parts of Texas, like Harris County, have declared every weekend a No Refusal weekend.
The concept originated in 2007 when the Vehicle Assault Team (VAT) created by the Assistant District Attorney in Harris County took up an initiative to reduce the staggering number of fatalitiesfrom intoxicated driving.
Complete a Case Evaluation form now
Does No Refusal Mean I Don't Have the Right To Refuse a Blood Test or Breath Test?
Despite what the name implies, "No Refusal" does not mean that you can't refuse to give a chemical sample. You absolutely can refuse to take a breathalyzer test or a blood test any time of year in Texas if you are pulled over for a DWI. Your right to do so is still intact during No Refusal weekends.
Bear in mind that you cannot refuse a chemical test when the police have a search warrant; don't fight the police. Further, refusing the breath or blood test could result in your driver's license being suspended for a longer period of time.
Blass Law Can Represent You on a DWI Charge
A DWI arrest is a serious offense that threatens your future and your freedom. If you're pulled over on No Refusal Weekend, tell the officer you want to talk to your attorney. Then, call Blass Law. A Texas DWI defense lawyer on our team can advise you of your rights and present your best options.
Call or text 713-225-1900 or complete a Case Evaluation form