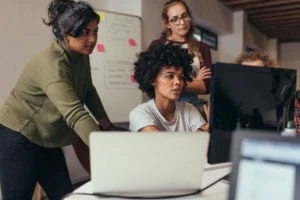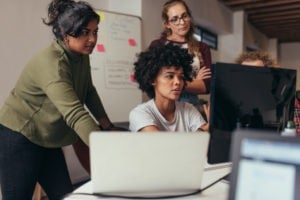 A diversion program is a program that offers sentencing alternatives to time in jail or prison. Diversion programs are often reserved for first-time offenders or people who committed minor crimes. These programs divert offenders from the court system into counseling, restitution, or community service instead of a more traditional court-ordered punishment.
If you are being charged and are completely guilty of a minor crime or are a first-time offender, you may be a candidate for a diversion program in Houston. A lawyer will help you understand your legal options and determine whether a diversion program makes sense for you.
The Purpose of Diversion Programs in Texas
The Texas Department of Criminal Justice (TDCJ)provides information about diversion programs in Texas. The goals of diversion programs in Texas are to provide sentencing alternatives, provide sanctioning alternatives to revocation of probation, and reduce recidivism (re-offense).
According to the Biennial Reentry and Reintegration Services Reportby the Texas Department of Criminal Justice, as of 2015 Texas had a recidivism rate of about 20%, a significant reduction from its high of 27.2% in 2005.
Traditional court-ordered punishment costs the state money and takes a negative toll on the offender. After serving their sentence in prison, many people have a hard time finding a job. Time in prison can destroy marriages and families. Diversion programs can keep people out of prison while allowing them to serve an alternative sentence that recognizes their victims and offenses.
For a legal consultation, call 713-225-1900
What Types of Crimes Qualify for a Diversion Program?
Not all crimes qualify for a diversion program. The Office of District Attorney Harris Countyoffers diversion programs for:
Misdemeanor marijuana possession:

for adults charged with misdemeanor possession of marijuana and have no outstanding warrants for arrest

Nuisance crimes committed by people with mental illness:

treatment for people with mental illness makes more sense than a county jail sentence

Driving with an invalid or suspended license:

deferring or dismissing these charges is often a better option than jail time and an additional suspension

Non-violent, low-level offenses:

the Make It Green! program allows offenders to avoid a criminal record by cleaning waterways and planting native trees and plants

First-time DWI offenses:

some offenders can complete one year of probation, 16 hours of community service, and a nine-hour drug and alcohol course as well as install an alcohol monitoring device on their vehicle

Retail theft:

first-time offenders charged with retail theft of $100 to $750 could have charges dismissed after completing a 90-day intervention

Possession of a controlled substance:

the Responsive Intervention to Change program allows people charged with possession of up to 4 grams of a controlled substance to receive treatment instead of jail time
Our Firm Will Work to Find You an Alternative to Serving Time
If you face criminal charges, you may feel panicked and afraid. The repercussions of one poor choice could drastically change your future. A criminal defense lawyer from our firm will help you by:
Advocating for you:

They will listen to your side of the story, keep you informed of your case's progress, and advocate for your rights.

Investigating your case:

Your lawyer will gather evidence concerning the charges against you. They may collect toxicology results and police reports, interview eyewitnesses, and more.

Exploring your legal options:

They will show you all your options, including applying for a diversion program, fighting the charges, and more.

Representing you in court:

If your case goes to trial, they will represent you in court and work to get you the best possible outcome.
Click to contact our Houston lawyer today
Case Results for Blass Law
Everyone deserves a strong defense. We work hard to defend clients against criminal charges. Here are a few examples of successful case resultsfor Blass Law:
Dismissed in Harris County:

misdemeanor

charges against a client who unlawfully disclosed intimate visual material by sending nude photos of the complaining witness to a third party

Dismissed in Harris County:

misdemeanor DWI charges after a client was stopped for failing to use a turn signal, then failed all field sobriety tests, admitted to drinking and smoking marijuana, and had a breath alcohol concentration of 0.103

Not guilty verdict in a Harris County trial:

misdemeanor DWI charges for a commercial driver who was involved in an accident and failed all field sobriety tests in the field and at the station
Complete a Case Evaluation form now
Blass Law Can Represent You in a Criminal Case
A criminal record can be a burden on you both professionally and personally, so you should fight for your rights and reputation if you face criminal charges. Reach out to Blass Law today by calling (713) 225-1900. We can discuss the specifics of your case, weigh your legal options, and determine whether you may be a good candidate for a diversion program.
Call or text 713-225-1900 or complete a Case Evaluation form