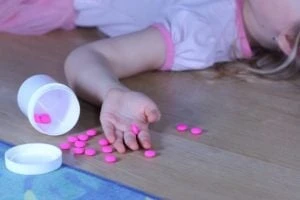 It is illegal to drive while intoxicated in all 50 states. However, DWI laws and legal definitions for intoxication vary. Texas Penal Code Sec. 49.01defines intoxication as:
Not having the normal use of mental or physical faculties because of the introduction of alcohol, a controlled substance, a dangerous drug, a combination of two or more substances, or any other substance into the body

OR

Having an alcohol concentration of 0.08 or more.
This means that you are considered legally intoxicated once drugs or alcohol enter your system that cause you to lose the normal use of your mental or physical capabilities. If found to be legally intoxicated while operating a motor vehicle in a public place, you can be arrested, charged, and face serious penalties.
Texas DWI vs. DUI Laws
DWI and DUI are often used interchangeably. However, in Texas, there are distinct differences between the two. DUI or 'driving under the influence is a charge only applied to persons younger than 21 years old, while individuals over 21 will be charged with a DWI or 'Driving While Intoxicated'. It is possible for someone between the age of 17 and 21 to be charged with DWI, it's up to the officer to make that decision.
Penalties for DWI
Texas takes DWI offenses seriously and convictions come with hefty penalties, for example:
Up to a $2,000 fine

3 – 180 days in jail

Driver's license suspension for up to 1 year
Up to a $4,000 fine

1 month to 1 year in jail

Driver's license suspension for up to 2 years
$10,000 fine

2 – 10 years in

prison

Driver's license suspension for up to 2 years
Potential child endangerment charge

Up to $10,000 fine

Up to 2 years in jail

Drivers license suspension for up to 2 years
You may also be responsible for paying state fines upon sentencing and suffer additional penalties if found guilty of other offenses.
For a legal consultation, call 713-225-1900
What Must the State Prove for a DWI Conviction?
The state of Texas has the burden of proof to establish that you were:
Operating a vehicle

Did not have the "normal use of mental or physical faculties"
They must prove both of these beyond a reasonable doubt in order to convict you. Many pieces of evidence can be used against you including:
Chemical tests

Eyewitnesses

Field sobriety tests

Video evidence

Your recorded statements

Findings from drug recognition experts
Chemical and field sobriety tests are often the most pivotal pieces of evidence that can be used against you. However, a DWI attorneyin Texas may be able to help you challenge the state's evidence in court.
Are You Required to Submit to a Sobriety or Blood Test in Texas?
Texas implied consentlaws require you to submit to chemical or sobriety testing when an officer has probable cause to believe you are driving while intoxicated. However, you may still chooseto refuse to be testing, but keep in mind this choice could come with additional penalties.
If you refuse to be tested, the officer can still request a warrant, requiring you to give a blood sample. Additionally, your refusal could cost you a 180-day suspension of your driver's license, or 2 years if you have a prior conviction.
Click to contact our Houston lawyer today
Defenses for Texas DWI Charges
A DWI arrest doesn't automatically convict you of a crime, you can fight it. The most effective way to challenge DWI charges in Texas is by attacking the evidence. You can do so by contesting the validity of sobriety tests, chemical testing, the arresting officer's testimony, and the arrest procedures used. You may also counter the prosecution's claims by introducing new witnesses who can attest to your innocence.
Some common defenses include:
The field sobriety test was conducted improperly

Police stop was unlawful

Improper chemical testing

Your Miranda rights were violated
Challenging a DWI charge is a daunting task. However, there are steps you can take to minimize your risk of being convicted.
Complete a Case Evaluation form now
What To Do After Being Arrested for a DWI
If you're pulled over and arrested for a DWI in Texas, it can be a nerve-wracking experience. Knowing how to handle this situation can protect you from additional harm. We recommend taking the following precautions to protect your rights.
Don't Admit Fault
Do not self-incriminate. If you are asked directly whether you've been drinking while driving, you can exercise your right to silence. Don't furnish more information than required.
Don't Discuss Your Case
Do not post on social media about the details of your case or discuss them with anyone not legally involved. Your words and actions can be used against you.
Right to Representation
You have the right to representation in your case. To find out what your legal options are, you might decide to hire a Texas DWI lawyer. If you choose to reach out to a DWI lawyer, consider our team at Blass Law. We are committed to working hard on your behalf for the best possible outcome.
Contact Blass Law After a DWI Charge
When you've been charged with a DWI in Texas, you will want an attorney on your side who's not afraid to challenge the system. Jay Cohenat Blass Law is that attorney. Contactour team today to schedule your confidential case evaluation.
Call or text 713-225-1900 or complete a Case Evaluation form