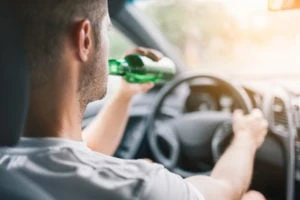 DWI records can affect everything from employment to professional licensing. So whether you are checking on your records or following up on a background check for a potential employee, you can search for DWI convictions online through the Texas Department of Public Safety (DPS) Criminal History Name Search.
Per the Texas Code of Criminal Procedure § 66, the state maintains a computerized criminal history system (CCH) to retain criminal history record information (CHRI) from across the state in one centralized location. All individuals arrested for a Class B misdemeanor or greater must be reported to DPS by the arresting agency, prosecuting agency, or court clerk. A DWI lawyer from our firm can help you locate your DWI records and discuss your legal options to try and remove those records.
What Can I Search for in the Criminal History Name Search?
The DPS Criminal History Name Search lets you look up various criminal records, including arrests, prosecutions, and dispositions. Records are available for any arrests for Class B misdemeanors or greater. In addition, you can find Class C misdemeanors that resulted in a conviction.
For a legal consultation, call 713-225-1900
Who Can Search for Criminal Records in the CCH?
Texas adheres to national standards concerning the dissemination of CHRI through CCH under Texas Government Code § 411. You can obtain criminal records through CCH if:
You are a criminal justice agency that is using the information for criminal justice purposes
You are the subject of the search
You are conducting certain types of research
You are an entity that requires criminal history checks for firearm sales, government licenses, security-sensitive jobs, and jobs serving vulnerable populations.
How do I Create an Account to Search Records?
If you have not previously searched for criminal records in the DPS database, you must sign up as a new user. Follow these steps:
Click on the "New User Sign Up" link on the Criminal History Name Search website.
Select whether you are opening an individual account or a company account.
Advise of your email address privacy preference (private or public).
Fill out the form, including your name, address, phone number, and email address.
You will be asked to create a password for your account and provide the answer to a security question.
When you have completed the form, click "Create New Account" at the bottom of the page.
Once you have submitted your information, you can use your account to search for DWI records.
Click to contact our Houston lawyer today
How does the Criminal History Name Search Work?
To safeguard the privacy of individuals in the CCH, you can only look up specific people using their first and last name and date of birth.
You must purchase credits through the DPS system for $3.00 each. You can pay with a credit or debit card through the DPS portal. Once DPS receives payment, you can use your credits to complete your DWI record search.
Complete a Case Evaluation form now
Why Would I Need to Find a DWI Record?
There are many reasons that people might search for a DWI record. However, the three most common reasons are licensing, employment, and self-search.
Licensing
When you apply for certain types of licenses through local, state, and federal authorities, they may conduct a criminal background check to ensure you are eligible to obtain a license. For example, a DWI conviction can affect your ability to obtain a commercial driver's license (CDL). In addition, federal regulations and Texas law prohibit certain repeat DWI offenders from obtaining a CDL.
Employment
Certain employers require comprehensive background checks. For example, nursing homes, childcare facilities, and other organizations that work with vulnerable populations require a clean criminal record, and a DWI conviction can result in disqualification. Similarly, financial institutions, research labs, and other high-security organizations may not accept applicants with criminal histories.
Self-Search
If you have been arrested, charged, or convicted of DWI in Texas, the record may be publicly available through the DPS CCH. The presence of a DWI on your criminal record can affect your ability to seek and maintain employment, advance your career, or even obtain credit to buy a car or home. By searching for yourself in the CCH database, you can determine whether you have a DWI on your criminal record that can affect your future.
Contact a Texas DWI Attorney at Blass Law for Assistance with Your DWI
A DWI conviction can affect every aspect of your life, so working with a Texas DWI attorney from the beginning is vital. Whether you are currently dealing with DWI charges or hope to have a previous charge expunged or sealed from your record, a DWI attorney at Blass Law knows how to make the law work for you. First, we will examine your case and help you understand your legal rights. Then, depending on your case, we can defend you against DWI charges, appeal a recent DWI conviction, expunge a DWI dismissal, or request that a previous DWI conviction or arrest be sealed through an Order of Nondisclosure.
Reach out to our office today to learn more about DWI criminal records in Texas and how we can help clear your record.
Call or text 713-225-1900 or complete a Case Evaluation form