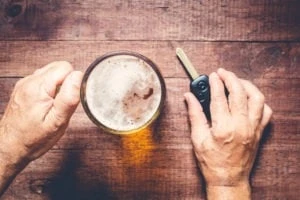 A driving while intoxicated (DWI) charge in Texas can cost you a great deal of money, even if it was your first offense. DWI charges start at $2,000, but prior offenses, blood alcohol concentration, additional fines, and other factors can increase this. If you are facing a DWI charge in Texas, you should contact a DWI defense attorney as soon as possible.
A DWI can be extremely costly, even more so for those individuals with a professional license. Without your professional license, you may lose not only court charges but your ability to make an income. When considering who you should hire to represent, you can check out their client reviews and past case results. They can indicate if the law firm handles your type of case and can defend your rights.
What Costs does a Texas DWI Charge Involve?
The fines for a DWI are punitive and aim to deter dangerous driving behaviors. Costs are more significant when blood alcohol concentration (BAC) is 0.15% or higher and when children are in the vehicle.
You could have fines if you are found guilty, but you also could incur additional costs outside of this fine.
State DWI Penalties
First offense:

A fine of up to $2,000 if convicted, plus a state charge of $3,000

Second offense:

Penalties of up to $4,000 with conviction plus state fees of $4,500

Third offense:

Court fines of up to $10,000 and state fine of $6,000

BAC .15 and higher

: This is a class A misdemeanor with fines of $4,000, with up to $6,000 in state fines

Minors present:

An additional $10,000 fine plus child endangerment charges
Types of Fees Permitted When Impounding Your Vehicle
The Texas Department of Licensing & Regulation (TDLR) sets these fees.
Towing fees charges from $255 to $918, depending on the vehicle's weight

Daily storage fees range from $20 to $35 per day

Notification fee could be up to $75 ($50 notification fee, up to $25 publication fee)

The impound fee of $20 covers securing the vehicle

The government fee is $10
Court Costs Are the Defendant's Responsibility
You incur court fees each time you appear before the judge. It costs the county for every court appearance, and that charge is the defendant's responsibility in Texas.
Getting Out of Jail Means Bail Costs
Once you have been arrested, you must post bail to secure your freedom. It is the quickest way to get released until your court date. Personal factors determine bail, which include:
Past DWI convictions

Other criminal convictions

Flight risk

The person's willingness to cooperate

Any additional aggravated offenses
Bail is set by judges, and these costs can vary.
Supervision Costs
Once you are released from jail, you could face additional supervisory costs like being on probation. Some areas will allow you to be released on a personal recognizance bond. Counties may have different fees and charges.
Saving Your Ability to Continue to Drive
The Texas Department of Public Safety (TDPS) has options for some individuals to keep their licenses through the Administrative License Revocation (ALR) Program. Suppose a law enforcement officer who suspects you are driving while intoxicated pulls you over. In that case, you and the officer must follow specific steps.
If you refuse a field sobriety test, there could be additional consequences to pay. If you take the breathalyzer and score above .08% or .04% if you are driving a commercial vehicle, you will be charged with DWI. The officer will take your license and issue you a temporary one and a suspension; however, the permit is only valid for 41 days. Your suspension will be effective on Day 40. A $125 reinstatement fee and any related fees from the DWI must be paid in full.
If you want to keep your driver's license, you have little time to request a hearing with the (ALR) program. Not every circumstance is eligible for this program. If your request is past the timeline, it will be automatically denied, and your license suspension will go into effect.
If you refuse a BAC breathalyzer:

You have 15 days after the officer hands you the suspension to file your request.

If you take the BAC breathalyzer:

The suspension notice will be mailed to you, and you will have 20 days to file your request.
For a legal consultation, call 713-225-1900
Costs of Hiring a Texas Criminal Defense Attorney for a DWI Charge
There are additional costs to hiring a criminal defense attorney to manage your case. These charges can vary enormously depending on your circumstances. With so much to lose in fees and penalties, it can be worth it to have someone on your side to help minimize them. An attorney can help you fight for your freedom.
Call Us Today About Your Texas DWI Case – We Can Answer Your Questions
The consequences of a DWI charge in Texas can be confusing for anyone, but Blass Law can help you figure out your charges and defend you. Our DWI attorneys know the law and can guide you through determining how much a DWI costs in Texas. We can try to reduce your charges.
Our investigative team can review your arrest and look for any discrepancies on the part of the officers. We can also interview witnesses that may corroborate your side of the events. Call us today for a free consultation.
Call or text 713-225-1900 or complete a Case Evaluation form