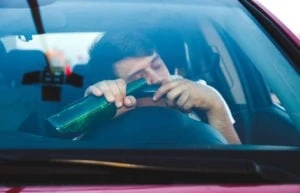 Suppose you face conviction for a first-time DWI (driving while intoxicated). In that case, you might wonder about the possibility of getting probation (community supervision) and how long probation is for a first-time DWI offense in Texas. Probation may be a real possibility for you, and the duration depends on several factors, but it's typically between one and two years.
That may not seem like a lot of time, but you'll have to adhere to the rules while on probation to avoid jail time. Also, while a possibility, getting probation over jail time in the first place may prove difficult. However, a DWI defense attorneyfrom our firm can help you get the outcome that works best for you. Some clients have said if they have the option, they want to sit down for a few days in jail instead of being on probation.
What Are the Rules of Probation in Texas?
Typically, if a judge sentences someone to probation for a DWI in Texas, they still must pay a fine of up to $6,500 and adhere to specific rules while on probation. However, depending on the circumstances, a judge may add to these rules or waive some. In addition, the judge has some discretion regarding the length of time a person will serve probation.
Some typical rules an defendant will have to follow include:
Attendance at regular meetings with a probation officer

Completion of the Texas DWI education class

Performance of community service

Installation of an ignition interlock device in their vehicle

Don't commit any new law violations

Don't use alcohol or drugs

Don't leave the county or state without permission from the court

Random drug tests

Permit someone from probation to visit your home or office if requested

Don't possess a firearm or ammunition
The typical duration of a first-offense DWI community service sentence lasts from one to two years. However, this period can depend on certain factors. In Texas, defendants must serve the entire sentence they received, and a judge cannot end a DWI probation before the defendant completes their sentence. If they violate probation, the defendant can face jail time.
For a legal consultation, call 713-225-1900
How Do I Get Community Supervision for a First-Time DWI in Texas?
Depending on your case, probation may be a favorable outcome for you. It's certainly a better option than jail time. However, most Texas judges treat DWI cases very seriously and typically file DWI charges as Class B misdemeanors, if you have other prior convictions, you could find it challenging to get probation in your case. These misdemeanors can have a jail sentence lasting between 3 and 180 days.
Class A misdemeanors can have a jail sentence lasting up to a full year. However, unless your blood alcohol concentration (BAC) was over 0.15 during your incident, you likely won't face a Class A misdemeanor for a first-time offense.
A DWI attorney from our firm can help you make your case for probation over a misdemeanor charge. Your lawyer will construct your case, present it in court on your behalf, and fight for the best possible outcome for your case.
Is DWI Probation My Best Option?
This question is one a lawyer from our firm will have to answer for you after reviewing your situation. During a consultation with a team member, we can go over your legal options, including plea bargaining for community supervision and a reduction in your charge. If probation is an option, your lawyer will fight for the shortest duration you can get. During a consultation we likely have no idea what the outcome of your case will be.
Another option might be to fight for a dismissal of your charge. Dismissals are quite common in Texas, especially for first-time offenses, so fighting for dismissal could be your best option. Even if the prosecutor doesn't dismiss your charge, in some counties they might reduce it to a lesser charge like reckless driving.
Click to contact our Houston lawyer today
How Can an Attorney Help With a First-Time DWI in Texas?
You do not have to be alone in this situation, develop your case yourself, and represent yourself in court, after all, that would be pretty foolish. Instead, consider hiring an experienced attorney from our firm to represent you in a DWI case. Your attorney will build your case, bolster it with corroborating evidence, question the state's evidence against you, investigate the lawfulness of your arrest, and stand for you in the courtroom.
If your lawyer determines probation is the best outcome for you, they will fight for it—and for the shortest duration. You deserve an impartial trial and a fair outcome, so you can expect your lawyer to fight for these things.
As a Texas criminal defense firm, we regularly manage DWI cases like yours, so we know how to handle your case and help you fight for a favorable outcome. If you choose to hire a criminal defense lawyer from our firm, you'll have a partner willing to fight for your future and the freedom that comes with probation over a prison sentence.
Complete a Case Evaluation form now
Contact Blass Law for a Partner in Your First-Time DWI Case in Texas
Your case may seem daunting, especially if you're convinced that you'll face a DWI conviction. However, your situation may not be what it seems, and you might be able to fight for lesser charges—or even a dismissal of charges. With a lawyer from our criminal law firm on your team, your case won't seem so intimidating, and you won't have to fight alone.
Contact Blass Lawtoday to learn more about community supervision and schedule your no-obligation consultation with us.
Call or text 713-225-1900 or complete a Case Evaluation form