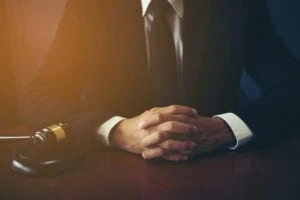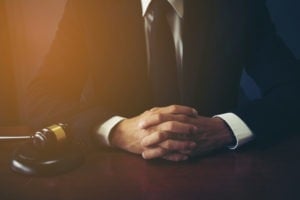 It can take anywhere from a few weeks to a few months to get your record expunged in Texas. While the process requires patience, having a clean criminal record could be invaluable when the court grants your request. There are many circumstances that affect whether a person can expunge an arrest from their record.
For instance, according to the Texas Code of Criminal Procedures Article 55.01, you may be able to have a crime expunged from your record if:
You were arrested but were ultimately never charged with a crime.
You faced criminal charges, but your case was dismissed.
You committed a misdemeanor as a minor.
You committed a nonviolent alcohol-related crime as a minor.
You faced criminal charges but were acquitted.
There are other extenuating circumstances that may impact whether something can be expunged from your criminal record. You should choose to work with a Houston expunction lawyer who can handle the obligations of an expungement on your behalf. They can work to ensure that your request meets all court requirements and deadlines.
Crimes that Qualify for Expungement
The type of crime you are looking to remove from your criminal record plays into the expungement process. Not all crimes are eligible for immediate expungement, however. The Texas State Bar notes that for the most part, any Class C misdemeanor is eligible for removal.
Again, many details of your case may influence your eligibility to have a crime expunged from your record. For instance, if you were arrested on felony charges, but were never formally charged with a crime, you may be able to have this arrest expunged from your criminal record.
The following types of crimes generally have different waiting periods for expungement:
Murder
Human trafficking
Domestic violence
Crimes requiring registration as a sex offender
A criminal defense lawyer in Houston, TX can review your record to determine if you qualify for expungement. However, sorting out the details associated with your arrest can take time.
For a legal consultation, call 713-225-1900
A Criminal Offense Can Have Long-Term Effects on Your Life
Your arrest might not have led to a charge or conviction. Yet, your criminal record still might show that you were arrested. Many people are surprised to learn that even being arrested for a crime could follow them for many years––even if it did not result in any long-lasting consequences.
The Texas Department of Public Safety (TxDPS) notes that some parts of your criminal record may be public.
Having any arrest on your criminal record could impact your ability to:
Rent an apartment
Apply for a student loan
Apply for a job
Volunteer with children
These are a few examples of how having an arrest record can impact your life. You reasonably want to take actions that work to promote your goals and ambitions. You should consider speaking with a criminal defense lawyer to determine whether expunging your record is possible.
The Expungement Process in Texas
When you contract a defense lawyer's assistance, their goal is to evaluate your legal options and determine whether something on your criminal record can be expunged. If so, they will start by filing a Petition for Expunction to the appropriate courts. You will need to include various pieces of information, including the date of when you were arrested, the nature of your crime, the law enforcement agencies involved, and courts that handled your case, if applicable. Assuming no agencies oppose your expunction, we will get an agreed order circulating among all of the agencies. When your expungement case makes it to court, usually there is an agreed order ready and the presiding judge only has to sign the order.
If an expungement is not possible in your case, then you may be eligible to file an Order for Nondisclosure. This would not completely eliminate all mention of your offense from your criminal record, but it would make this information only available to the government and specifically authorized agencies.
Expunging something from your criminal record can be a liberating experience. Although unlikely, it could be a stressful one. This is where a criminal defense lawyer can handle the obligations that go into promoting a successful outcome. They can manage the paperwork involved in your case, stand with you in court, and explain the feasibility of any legal options that you may have.
Click to contact our Houston lawyer today
Let Blass Law Help You Expunge Your Record
How long it takes to get a record expunged in Texas will ultimately depend on your individual circumstances and the county where it occurred. In your situation, expungement may be possible. When this process is successful, it can alleviate your stress and open up new opportunities.
Let Blass Law manage the details of your expungement request.
We can:
Determine whether you are eligible to have the arrest expunged
Draft your petition for expunction of criminal history
File the petition in the appropriate court
Serve the petition on all of the agencies involved in your arrest
Represent you in court
Explain to a judge why you are legally entitled to have your record expunged
For more information about how we can help you with the expungement process, call Blass Law now at (713) 225-1900.
Call or text 713-225-1900 or complete a Case Evaluation form