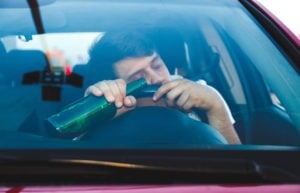 Needing to get your car back after an arrest for a DWI in Texas can be frustrating. However, you can likely get your car back by asking the authorities which tow yard or impound lot it was taken to and paying towing/impound fees for its release. Below is what you'll have to do to get your car back after being arrested for a DWI in Texas.
How Do I Get My Car Back After It Was Towed?
After your arrest, the police probably towed your car to a tow yard. The Houston Police Department has to complete a tow slip in every scenario where a vehicle is towed. Your car may be in a tow yard because a friend was driving and got arrested. If you don't have a tow slip or your car, you can call 311 in the city of Houston and they will tell you where your car is located. Just ask them which tow yard your car is in and who you should contact about getting your car back.
After you've learned where your car is, call the contact and ask them about your vehicle and any towing and storage-related fees you'll have to pay. Hopefully, they will tell you when they are open and what you will have to pay. We have found most tow yards aren't very helpful, they either won't answer the phone or are only in the office during weird hours making it difficult to get your vehicle back. The best advice we have is just going to the tow yard and wait.
You should get your car as soon as you can since the storage fees may build up over time. Be sure to take your driver's license, insurance, proof of ownership (like your bill of sale), and the payment. You will need these items so you can get your car back.
When you are arrested for DWI and either fail or refuse a breath or blood test, police officers take your physical driver's license. Police officers should give you a form titled, Temporary Permit Notice of Suspension, DIC-25. This is your temporary driver's license. This also adds another complication to getting a vehicle out of impound because you don't have a picture ID. You have to remember that a hearing has to be requested within 15 days to try and prevent your license from being suspended.
Towing-Related Fees You Can Expect to Pay
You can expect to pay a few fees to get your car released. These fees may be:
A charge for the towing of your car

Charges for the storage of your car

Additional towing/tow yard-related charges
For a legal consultation, call 713-225-1900
How Do I Get My Car Out of Impound in Texas?
If your car was impounded after your arrest, it may be more difficult to get it back. There may be additional fees you'll have to pay.
To get your car back, you may have to:
Check your tow slip or call 311 in the City of Houston

Call the tow yard and verify they have your vehicle

Gather your identification documents and anything to show you are the owner of the vehicle

Retrieve your car yourself
You will have to pay for each day your vehicle is impounded and in storage. The fees can add up, so you will want to go get your vehicle back as soon as possible. You should bring your license, insurance, proof of ownership, and a payment method.
Impound Fees You Can Expect to Pay
For the release of your vehicle, you will have to pay the following impound-related fees in addition to towing-related fees:
A general impound fee

Fees for the storage of your vehicle
On top of that, if this was a second DWI or more, or if there was a breath or blood test greater than 0.15, you may even have to get an ignition interlock installed in your vehicle and pay ongoing calibration and monitoring fees for it. These costs can be expensive for many people.
How Would I Get My Car Back if I Was Arrested for a DWI Accident?
If you had a DWI accident, you may be able to get your vehicle back, depending on the situation and circumstances. If the accident was minor and your vehicle can be driven safely, you should be able to get your vehicle back. It may be in a tow yard or impound lot.
If your vehicle wasn't drivable after the accident, it will likely be in an impound. The police would have had to clear the roadway of your vehicle by towing it, and they would have impounded it. It can be a challenge to get the vehicle to a body shop because it will need to be towed there. Your body shop will be able to send a tow truck to the storage location to pick up your vehicle.
Your DWI incident may have been serious if it involved a felony offense such as an intoxication assault, intoxication manslaughter, or even a DWI 3rd offense. In this case, the cops may have impounded the vehicle, and kept it as evidence. The police can only keep your vehicle for a short period of time.
The State of Texas May Try to Forfeit Your Vehicle
The State of Texas may try to forfeit your vehicle on the theory that it was involved in the commission of a felony offense. This usually only happens in serious DWI offenses such as intoxication assault and intoxication manslaughter, and DWI 3rd. The State has 30 days to serve you with notice they are filing suit to try and forfeit your property. There is a possibility you could lose ownership of your property. If the State is trying to forfeit your property you need to contact Blass Law so we can help defend your property.
Click to contact our Houston lawyers today
Can a Lawyer Help Me Get My Car Back?
If you're struggling to get your car back after a DWI arrest charge in Texas and you need legal defense, our team can help you. We can fight the asset forfeiture case and the DWI charge. We are going to help you in court and help win your DWI arrest charges.
Complete a Case Evaluation form now
Contact Blass Law Today
Reach out to us if you need any of our services. Our criminal defense attorney Jay Cohen defends clients like you every day. You deserve legal representation, and you may be able to keep your driving privileges. You should get your vehicle back so you can drive to work, keep an asset, and preserve your and your family's quality of life. Call Blass Law today.
Call or text 713-225-1900 or complete a Case Evaluation form