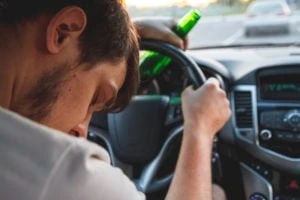 Driving while intoxicated can land you serious penalties in Texas. You can lose your driver's license, go to jail, pay hefty fines and risk damaging your reputation. In addition, a DWI may also severely impact your professional life.
As a licensed professional, a DWI conviction can trigger an investigation into your professional conduct. As a result, you risk losing your license or incurring serious professional consequences. Many professions can be seriously impacted by a DWI conviction, so you might be wondering what penalties you could face and what your rights are as a defendant.
Penalties of a DWI Conviction
According to the Texas Department of Transportation (TxDOT), there is one alcohol-related crash every 20 minutes in the state. In an effort to deter individuals from driving while intoxicated, the state imposes stiff penalties.
Professional Penalties
A felony DWI conviction can affect your ability to secure gainful employment in the future. Plus, if you hold a professional license, you risk losing it and possibly ending your career. Professional licenses that can be compromised include:
Medical license

Nursing license

CPA license

Dental license

Pilot license

Real Estate license

Teaching license

Security clearance

Commercial driver's license
As a licensed professional, you may be required to report criminal convictions to your employer or licensing board. In many cases, a conviction will open an investigation into your professional conduct and come with penalties of its own.
Criminal Penalties
Criminal penalties are legal consequences. These penalties can vary based on the number of DWI offenses you've been convicted of, the offense level, and any other charges you were faced with at the time of the arrest.
First Offense

Up to a $2,000 fine

3 – 180 days in jail

Driver's license suspension up to 1 year

Second Offense

Up to $4,000 fine

1 month to 1 year in jail

Driver's license suspension up to 2 years

Third Offense

A $10,000 fine

2 – 10 years in prison

Driver's license suspension for up to 2 years

DWI w/ a child (age >15)

Child endangerment charge

Up to $10,000 fine

6 months to 2 years in jail

Drivers license suspension for up to 2 years
Personal Penalties
Pleading guilty to a felony DWI charge can also cost you some personal liberties. As a convicted felon, you may be subject to consequences such as:
Losing the right to vote while incarcerated or on probation or parole

Restrictions on international travel

Losing custody of a child

Inability to get a mortgage or a student loan

Increased auto insurance rates

Severed personal or business relationships
The personal ramifications of a DWI conviction are long-term. You can protect yourself and your reputation by being informed of your rights.
For a legal consultation, call 713-225-1900
Can You Lose Your Job for a DWI Conviction?
Yes, your employer has the right to fire you if you are convicted of a DWI. Texas is an "employment at will" state, meaning your employer can end your employment for any reason with minimal exceptions. Unfortunately, there are no laws protecting employees if convicted of a criminal offense.
Employees holding a professional license, who operate a vehicle or heavy machinery or work with highly sensitive information are most at risk for termination following a DWI.
Know Your Rights Following a Texas DWI Arrest
An arrest doesn't automatically mean you are guilty, you have the right to fight a DWI charge. To protect your professional future, you should be sure to know your rights.
You Have the Right to Remain Silent
Don't self-incriminate. The arresting officer may ask you outright whether you've been drinking or are intoxicated. You don't have to answer these questions or provide any information other than your basic identifying information. Remain respectful but make it clear that you will be invoking your right to silence.
You Have the Right to Refuse Testing
Texas' implied consent law states that as a motorist in the state, you are required to submit to testing if you are pulled over on suspicion of DWI. However, you can still choose to refuse testing. Refusing will likely cause the officer to get a search warrant and force a chemical test and you could face a license suspension, but a hearing can be requested to challenge that suspension.
You Have the Right to Representation
You can fight a DWI on your own but you would be a fool to do so. Exercising your right to hire an attorney will help you to learn what your legal options are for getting your case dismissed. There are various ways an attorney may be able to assist you with your case, such as:
Educating you on DWI laws

Reviewing video footage of the arrest

Reviewing lab reports of chemical or sobriety testing

Challenging the evidence against you

Building a legal argument on your behalf

Arguing your case in court
Click to contact our Houston lawyer today
Contact a Texas DWI Lawyer to Protect Your Reputation
The prosecution may attempt to pressure you into pleading guilty or make you feel that your options are limited. Don't get blindsided. Our team at Blass Lawis prepared to fight for your rights and protect your professional reputation. Do not hesitate to call us todayto schedule a confidential case evaluation.
Call or text 713-225-1900 or complete a Case Evaluation form