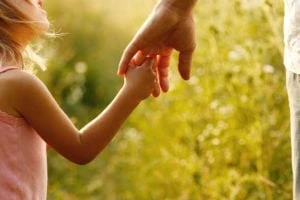 Custody of your minor son or daughter can be a complicated part of co-parenting or a divorce. Child custody cases can sometimes become contentious, with one or both parents bringing allegations of substance abuse against the other. If your child's other parent alleges your unfitness due to alcohol consumption, a driving while intoxicated (DWI) conviction could support their claims. However, you do not have to accept this consequence without a fight.
A DWI lawyer from our team can explain how a DWI can affect child custody in Texas and its specific impact on your case. We will also clarify the steps we'll take on your behalf to minimize the potential damage to your good name, community standing, and employment, since all of these factors can play a role in your custody case. We'll never stop fighting for you and will work hard to obtain your desired outcome.
A DWI May Hurt Your Custody Case Further if a Child Was in Your Car
Driving while intoxicated by a controlled substance in the presence of a child under the age of 15 could be construed as child endangerment, according to Texas Penal Code § 22.041.
The state takes endangering a child and DWI offenses very seriously. A conviction of this type could cause the court to have concerns over your fitness as a full or part-time custodial parent. Multiple DWIs could worsen the court's view.
If you were arrested for DWI with a child under age 15 in the vehicle, you could face more than loss of custody. According to Texas Penal Code Chapter 12 § 49.045, you could also face conviction on a state jail felony, which can result in 180 days to two years in jail and a fine of up to $10,000 (Texas Penal Code Chapter § 12.35).
Why a DWI Could Be Viewed as a Custody Risk
Courts in Texas base their custody rulings on varying factors. Putting the child in a situation that is in their best interest is typically the court's goal. If the other parent submits proof of one or multiple DWI convictions, it could cause the court to question your parenting abilities. Whether you are asking for sole or joint custody or even visitation of your son or daughter, an arrest for DWI could be construed as:
Poor judgment and poor decision-making skills that will affect the child
An inability to safely manage custody transportation and exchanges
An unhealthy dependence on alcohol that could be viewed as abusive
Even an arrest that does not lead to conviction can tarnish your reputation and threaten your ability to obtain or maintain custody. A lawyer in your area can help you navigate this complicated situation.
For a legal consultation, call 713-225-1900
Penalties for DWI Conviction in Texas
According to the Texas Department of Transportation (TXDOT), you could face the following penalties upon conviction for DWI:
First conviction — Fine of up to $2,000, incarceration in the county jail for up to six months, and loss of your driver's license for up to a year
Second conviction — Fine of up to $4,000, incarceration in the county jail for up to a year, and loss of your driver's license for up to two years
Third conviction — Fine of up to $10,000, imprisonment for up to ten years, and loss of your driver's license for up to two years
You could also accrue additional state fines and face sentence enhancements if a child passenger was in your vehicle when the police pulled you over.
A DWI Lawyer May Help You Avoid a Costly Conviction
Conviction on DWI charges — particularly second or subsequent convictions — can derail your life in multiple ways. Fortunately, an arrest for DWI does not have to end with a conviction. When a criminal defense lawyer in your area represents you, their familiarity with the legal system may help you mitigate the charges you face.
Your lawyer may be able to:
Negotiate plea bargains for lesser charges and lighter penalties
Build a defense strategy to prove the charges against you can't be proven beyond a reasonable doubt
Prove there was no probable cause for your arrest
Challenge blood alcohol concentration (BAC) testing equipment and results
Your lawyer will also review the details and circumstances of your arrest to identify any violations of your rights that could provide leverage in your defense. You do not have to fight alone to preserve your reputation, freedom, and custodial possibilities.
Click to contact our Houston lawyer today
Contact Our Team for Help With Your DWI Case Today
Were you arrested and charged with DWI while fighting for custody of your son or daughter? A DWI conviction can negatively impact your child custody case and limit your time spent with your child. Our law firm can help you minimize the potential harm.
Learn more about how a DWI can impact your child custody case in Texas and how hard our legal team will fight for you. Contact our consultation team at Blass Law today.
Call or text 713-225-1900 or complete a Case Evaluation form