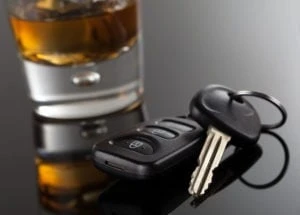 Texas DWI laws are not always easy to understand. People often ask questions like, what's the difference between a DUI and a DWI in Texas? The answer is surprisingly simple. Adults get charged with DWIs, while minors get charged with DUIs. Sometimes, a person under 21 but over 17 can be charged with DWI.
The Texas DWI Statute
TX Penal Code Title 10 Chapter 49is the statute that governs intoxication and alcoholic beverage offenses in our state. Here are a few of the key concepts under this law:
Intoxication means that a person has a blood alcohol concentration (BAC) of 0.08 percent or more at the time of driving. Also, intoxication means that the individual does not have the normal use of their physical or mental abilities because they ingested alcohol, drugs, or both.

A person can get charged with a DWI in Texas if they operate a motor vehicle in a public place while intoxicated.

Having a legal prescription for a drug is not a defense if taking the drug impairs a person's ability to operate a motor vehicle safely.
Texas laws on impaired driving are harsh. Be sure to speak with a DWI lawyerabout defenses that could be available in your case.
For a legal consultation, call 713-225-1900
Driving Under the Influence of Alcohol by a Minor in Texas
The Texas Department of Public Safetyprovides this information about Driving Under the Influence by a Minor (DUI by a Minor) laws. Anyone under the age of 21 cannot buy, try to buy, or possess alcohol in Texas without breaking the law. Because all of those acts are illegal, Texas has a zero-tolerance policy on minors driving with any measurable amount of alcohol in their bloodstreams.
You do not have to be above the legal limit to get charged with a DUI by a minor. Even having 0.01 percent BAC as measured by a breathalyzer, urine test, or blood test can get you taken into custody.
If you get convicted of a DUI by a minor but you did not have your driver's license yet, there are still consequences to your driving privileges. You will not be allowed to get your driver's license for the same amount of time that your license would have been suspended if you had a license.
What Happens to a Minor at a DUI Traffic Stop
When a law enforcement officer has probable cause or reasonable suspicion, they are allowed to pull over any vehicle to investigate. This rule applies to minor and adult drivers. The officer can request the driver to participate in standardized field sobriety testing, which can have more than one component.
If the officer smells alcohol on the breath, observes conduct consistent with impairment, or believes for another reason that the minor has consumed any alcohol, the officer is allowed to:
Arrest and handcuff the minor

Have the vehicle towed

Take the minor to a county jail or police station, where they will get asked to take a breathalyzer test

Take the minor to a medical facility for a blood test
Under Texas law, a minor who operates a car, truck, or watercraft with any measurable alcohol in their bloodstream falls under the implied consent rule. The individual automatically consents to cooperate with a breathalyzer or blood test. Also, if there was an accident involving a severe or fatal injury, the officer can apply for a warrant to require the minor to give a blood sample.
Click to contact our Houston lawyer today
Penalties for a DUI in Texas
A minor convicted of a DUI in our state – with any detectable amount of alcohol – will have their driver's license suspended or get denied a license for:
60 days for a first-time DUI

120 days for a second offense

180 days for a third violation and every additional conviction
If you refuse to give a breath or blood sample, your license can be suspended or denied for 180 days the first time and for two years for the second and subsequent refusals.
If you wish to contest whether you actually had a measurable amount of alcohol or a drug in your system, or whether the traffic stop was legal, you can ask for a hearing in front of an Administrative Law Judge (ALJ).
Complete a Case Evaluation form now
Penalties for a DUI by a Minor
The sentencing for a DUI by a Minor is less severe if the driver is under the age of 17. First and second offenses are Class C misdemeanors that include fines up to $500, community service, driver's license suspension or denial, and completing an alcohol education program. The judge can also require the parent to attend an alcohol education program.
Third offenses get charged as Delinquent Conduct by a Minor 10-17 years of age and can result in a license suspension of up to two years in addition to a fine and community service. More severe penalties can be ordered if the driver was over 17 but under 21 or if the BAC was 0.08 percent or higher.
A DUI or DWI conviction can have long-lasting negative impacts on your life. Your best option is to try to avoid a conviction. At Blass Law, we will work hard to get you the best possible outcome in your situation.
Call or text 713-225-1900 or complete a Case Evaluation form