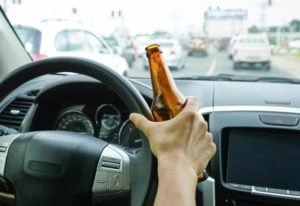 You can rent an apartment with a DWI in Texas, but you may have to jump through hoops to do it. It goes without saying that any criminal conviction will make your life more difficult. Jail time, fines, and a suspended license are the direct, immediate, and temporary consequences of a DWI conviction, but there are also indirect and long-term effects that many do not initially consider.
After you've paid your fines and served your time, you will still have a criminal conviction hanging over your head. Even those who were convicted of DWI but never served a day in jail may find portions of their lives upended by a conviction on their criminal record. The ability to obtain housing is one of them.
There are No Laws Protecting People With Criminal Records from Housing Discrimination
It's not impossible to rent an apartment or home with a DWI conviction, but you may be at a significant disadvantage. Texas provides certain protections to renters, preventing unjust discrimination. The US. Fair Housing Act establishes that a renter cannot be discriminated against on the basis of
Skin color
Religion
Sex
Disability
Familial status
National origin
Notice that the words "criminal conviction" do not appear on the list. Nothing under federal or state law bars a company or individual from discriminating because of a criminal record.
For a legal consultation, call 713-225-1900
Landlords Will Run Your Criminal History During a Background Check
In order to ensure they are renting to someone who is trustworthy, reliable, and financially stable, landlords will delve into your history in search of any red flags. Credit score, evictions, and criminal history are the top areas property owners look into when screening a tenant.
While criminal history is not the most influential factor in renting to a tenant, one study on criminal records in the digital age cited that two-thirds of property owners would deny a housing application from someone with a criminal record.
These landlords have a variety of tools at their disposal to investigate your background. Your DWI conviction may be found through public or private databases that house state and county criminal records. Additionally, a DWI may also be found through police records.
Your Criminal Record Can Be Found Through These Places
Your DWI conviction may be accessed through the following avenues:
Texas courts
Clerks of courts
Law enforcement agencies
The National Crimes Information Center (NCIC) database
The magistrate who set your bond
Private companies that purchase criminal record information from the Department of Public Security (DPS)
How Your DWI Affects Your Ability to Rent an Apartment May Depend on the Conviction
The impact of a DWI on your ability to rent an apartment may hinge on the type of conviction you received. If you were convicted of a DWI misdemeanor, you will still face challenges, but they may not be of the same severity as if you were convicted of a felony DWI.
A felony DWI is generally reserved for more reckless cases of intoxicated driving. Some reasons a DWI is enhanced to a felony are if:
There were minors in the car while the driver was intoxicated
The driver had two previous DWI convictions
A crash occurred that resulted in serious injury or death
Both kinds of convictions will make it more difficult to find housing, but a felony conviction certainly escalates that difficulty.
Click to contact our Houston lawyer today
Why a DWI Conviction Looks Bad to Landlords
Generally speaking, a conviction may indicate to a landlord that you are:
Unreliable
Untrustworthy
Prone to causing trouble
Dangerous
Unlikely to pay rent on time
With this in mind, you will have to go the extra mile to convince the landlord or property management company that you are not the stereotype your DWI conviction conveys. That includes showing up with the following things:
Professionality
A well-groomed appearance
Honesty about your criminal history
Steady employment (hard to get with a conviction)
Money saved up
Willingness to put up a higher security deposit
Documents and references that show you are committed to staying out of trouble and moving forward with your life.
All of this will serve the goal of proving to the landlord that you are someone they can trust to be a good tenant.
Complete a Case Evaluation form now
You May Be Able to Legally Keep Your DWI Conviction Hidden
If you are a first-time DWI offender, you may be able to have your conviction sealed through a petition for nondisclosure. When a judge grants a petition for nondisclosure, government agencies are barred from sharing information about the sealed offense. Your DWI conviction can't be used against you, and legally you do not have to disclose it on most applications.
You may be eligible to file a petition of nondisclosure if you have:
Never had a DWI offense before or since your current conviction
Blood alcohol concentration results were less than 0.15
Never been convicted of another crime or received a deferred adjudication
Served your required jail time and completed any community supervision
Paid any fines, restitution, or court costs imposed in your sentence
Waited the applicable amount of time before petitioning the court based on your offense
A DWI defense attorney serving Texas can provide further details about how a petition for nondisclosure works, legal criteria for eligibility, and whether or not you qualify.
The Best Way to Rent an Apartment Is Without a DWI Conviction
A petition for nondisclosure is a great tool, but the best way to ensure you can rent an apartment after a DWI charge is to avoid the conviction in the first place. A Houston DWI lawyer at Blass Law can help you do that. We're upfront about your legal options and honest about what we can do for you.
Our goal is to help you get your life back, and we'll do everything we can to make that happen. That includes fighting to get the charges reduced or dismissed so you can rent an apartment and move forward with your life without the stain of a DWI conviction on your record.
Call today or visit our contact page to request a case evaluation.
Call or text 713-225-1900 or complete a Case Evaluation form