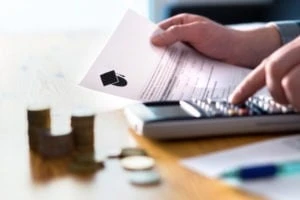 If you are found guilty of driving while intoxicated DWI in Texas, it could have a serious impact on your life. In addition to potential jail time and fines, a DWI conviction could also have a devastating effect on your education.
If you are seeking financial aid or scholarships, your ability to move forward with your career path could be jeopardized if you are convicted. For this reason, it is essential that you work on clearing your name of the charges against you. A Texas DWI lawyer can offer guidance on which defenses may be best suited for your case.
DWIs and Financial Aid
A significant portion of students across the state of Texas relies on the Free Application for Federal Student Aid (FAFSA) to help them fund their college education. However, if you are charged with or convicted of a DWI, you may become ineligible for assistance through FAFSA.
This does not necessarily mean that all alcohol-related DWIs will impact your ability to obtain financial assistance; however, they can restrict your options, particularly if you are convicted. It should be noted if you are charged with drug possession in a vehicle, you will not qualify for FAFSA benefits.
For a legal consultation, call 713-225-1900
How Jail Time Could Impact Your Opportunities for Financial Aid
If you are found guilty of a DWI in Texas, you will not be able to apply for federal student funding for your college education while you are behind bars. Although you may not be eligible for federal student loans, while you are still incarcerated, you may have the opportunity to apply for other types of student funding assistance, such as:
Federal work-study programs
Pell grants
Federal Supplemental Educational Opportunity Grant (FSEOG)
It should be noted if you are sentenced to prison time for a DWI conviction, you may not be eligible for federal student loans or pell grants. However, you may still be able to apply for federal work programs or an FSEOG. These can be very difficult to obtain, but with help from a criminal defense attorney, you may be able to avoid a DWI conviction.
The Impact Of a DWI On Your Scholarship
If you have been awarded a scholarship for your college education or are interested in applying for a scholarship to cover your costs, you may be curious how a DWI will impact your opportunities here. Scholarships are not federally regulated or controlled and are instead funded by foundations and private donors.
However, scholarships often have specific sets of criteria that recipients need to adhere to in order to receive and continue receiving their scholarship funds.
Oftentimes, scholarships will include stipulations that the recipient is not charged with or convicted of a criminal offense, particularly felonies. Your attorney can go over your scholarship with you to determine whether you are no longer eligible or have failed to adhere to the terms of an existing scholarship. In the alternative, although we haven't seen it, there may be a scholarship for people who have been convicted of DWI.
Click to contact our Houston lawyer today
How Will a DWI Conviction Impact Your Opportunities for College Acceptance?
A DWI conviction in Texas can have an impact on virtually every aspect of your life. This includes your ability to obtain an acceptance letter from your college of choice. If you are filling out an application to a specific college, you will be required to disclose your DWI charges. If you were to lie about the charges or conviction against you, it is more than likely that your application will be denied.
However, you may be able to take steps to secure admission to your college despite a DWI charge or conviction if:
You are upfront with admissions professionals in discussing your DWI charges or conviction
You are forthcoming about what caused your DWI arrest and charges
You are not subsequently charged with additional DWIs
You agreed to attend and complete an alcohol treatment program
You agree to volunteer a specific number of community service hours
Your risk of being denied entry to your college of choice is great when you are facing DWI charges or convictions. Your DWI lawyer in Texas can help you present a powerful defense or work with the prosecutor to get the charges against you reduced or dismissed. This way, you can protect your future.
Complete a Case Evaluation form now
Work With a DWI Lawyer in Texas for Help Today
If you are convicted of a DWI, it could be difficult or impossible for you to obtain federal student aid or scholarships for college. Some colleges may even reject your admission based on a DWI conviction alone.
Take steps to challenge the allegations against you when you work with a Texas DWI lawyer at Blass Law. We will do everything in our power to get your charges dropped or reduced. We are dedicated to obtaining the best possible outcome in your case. Get your confidential case review today by filling out our online contact form or calling our office.
Call or text 713-225-1900 or complete a Case Evaluation form