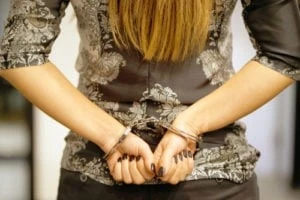 It's hard to believe that a mother would intentionally endanger her child. But that's exactly what happened on Thursday, May 28th, 2015 outside of a grocery store in southwest Harris County, Texas.
It All Started with Candy
The crime began when Bianca Pearce pulled up to a grocery store in her minivan—children in tow—in Harris County. Then, she ordered her six-year-old son to get out of the car, enter the grocery store, and engage in theft. According to police and news reports, Ms. Pearce specifically told the young child to steal candy.
For a legal consultation, call 713-225-1900
…And Then Things Got Even More Serious
While waiting for her six-year-old to return to the car with the stolen candy, a security officer approached Pearce's vehicle. Pearce, panicking, quickly tried to leave the scene of the crime; pointing her minivan in the direction of the security guard, Pearce accelerated. Thankfully, the security officer was able to move out of the way without incurring any serious injuries. However, Pearce was able to escape.
Pearce then hit two other vehicles before making her way out of the parking lot – she left her six-year-old son behind. Pearce also had a nine-month-old baby within the van. Luckily, the baby was not hurt during the collisions.
Police Arrest Pearce
Bianca Pearce made it all the way to her apartment in the Alief area before officers arrested her. There, she was charged with three felony counts: child endangerment, criminal mischief, and aggravated assault of a police officer. Pearce was taken to the Harris County Jail, where she is being held on a bond of $60,000.
Click to contact our Houston lawyer today
The Seriousness of Pearce's Charges
All three charges stated above are incredibly serious, and it's likely that if convicted, Pearce will face prison time. Aggravated assault of a police officer, on its own, is considered a third degree felony charge. A conviction for aggravated assault of a police officer is punishable by up to 10 years in prison and a $10,000 fine. If you've been charged with assault in Texas and need legal representation or want to learn more, give us a call.
Complete a Case Evaluation form now
How an Attorney Can Help You
For a defense attorney you can trust, call Jay Cohen Attorney at Law. Whether you've been charged with aggravated assault or another crime, we can help you. Visit us online or call us today to learn more.
Call or text 713-225-1900 or complete a Case Evaluation form