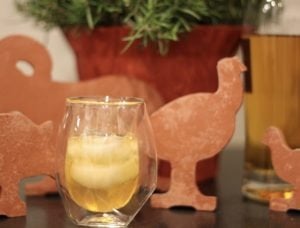 We are all getting ready for Thanksgiving, and that usually means a lot of family time, turkey and alcohol. Every year we represent many people charged with assaulting family members (and we get great results). Here are a few tips to help you stay out of trouble during the holidays, and how to react if you find yourself in a situation.
Seating Chart. Strategically arrange family members before dinner. If you know you can't tolerate someone, put them on the other side of the room.
Be positive. If a family member is trying to get under your skin, fight back with positive comments. Chances are their life sucks, and that's why they suck.
Take a time out. We usually think time out is a bad thing, but it can be a great thing. Take a walk around the block, check the football score, or just watch the grass grow. This usually helps people calm down. Note: If you have been drinking, don't drive around the block!! 
Tableware. Consider using plasticware instead of fine silver. It's more difficult to cause serious bodily injury with a plastic fork. 
Set boundaries. If you know a certain family member is going to harass you about something, just don't let them. Example:

Annoying Aunt: Johnny, you've been in that dead end job for years now. Are you going to do something about it??
Johnny: Annoying Aunt, thanks for your concern but that isn'tsomething I want to talk about.

Have a plan. If something does happen and you find yourself cracking a bottle over Annoying Aunt's head, don't give a statement to the police! Remember the two Cs: Cry and Call Jay. You can't give a statement while you are crying.
Call or text 713-225-1900 or complete a Case Evaluation form