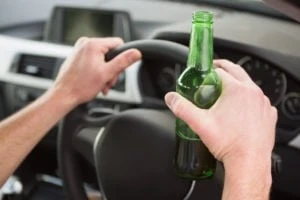 The outcome of a driving while intoxicated (DWI) charge in Harris County can significantly affect your life. Besides being found guilty or not guilty at trial, one way to resolve your case favorably is through the Harris County DWI pre-trial intervention program.
Pre-trial intervention—also known as diversion—is similar to probation. The program is designed to rehabilitate first-time offenders instead of harshly punishing them for their DWI charge. The goal is to forgive an error in judgment and provide the defendant with the tools needed to avoid driving while impaired again in the future.
Understanding Pre-Trial Intervention
The pre-trial intervention program is operated by the Harris County District Attorney. As the name suggests, pre-trial intervention occurs when criminal charges are pending against a defendant prior to their DWI trial.
Instead of taking your case to trial or accepting a guilty plea, the prosecutor agrees to pre-trial intervention and essentially puts your case on hold. For the next six months to one year, the DWI case is paused while you are given time to meet certain conditions set by the court.
Pre-trial intervention has some similarities with probation. Both programs allow defendants the opportunity to avoid harsher penalties such as jail time, as long as they meet certain requirements over a set period of time. Pre-trial intervention is different, though, in that it allows the accused to avoid a conviction entirely by getting their case dismissed at the end.
If you avoid additional arrests and meet the requirements set by the district attorney, after six months to one year the state will dismiss your case instead of proceeding to trial. A dismissal means that you will not be convicted of criminal charges. You will face none of the consequences of a conviction, like jail time or fines.
For a legal consultation, call 713-225-1900
Qualifying for Pre-Trial Intervention
This is the hard part, not everyone qualifies for pre-trial intervention. There are certain qualifications that must be met in order for the prosecutor's office to agree to admit a person into the program. For starters, this program is typically for first-time offenders. If you have a previous DWI conviction on your record, you will not qualify. You can only have a DWI charge diverted once, so if you have been through this program before, you will not be accepted again. Prosecutors typically prefer a candidate for pre-trial intervention to have a clean criminal record, but that is not a firm requirement.
Not every DWI charge is eligible for diversion—even for first-time offenders. To qualify, typically, you must be facing no higher than a Class B driving while intoxicated charge. Felony DWI arrests are not eligible. Prosecutors could reject an application based on a high blood alcohol concentration (BAC) at the time of the arrest, or for causing injuries in an accident while driving drunk.
Finally, prosecutors set other requirements related to your driving privileges. They require that you have up-to-date insurance on your vehicle as well as a valid driver's license.
How to Enter the Diversion Program
There are steps that must occur before you will be able to begin the pre-trial intervention process. In order to apply for entry into the program, you must first be assessed by the District Attorney's office. If you meet the requirements described previously, the prosecutor could approve your application for pre-trial intervention. However, that is only the first step in the process.
Next, your application is considered by the probation department. The prosecutor does not determine all of the specific requirements of the pre-trial intervention, these are determined by the results of how a person scores on the Texas Risk Assessment System (TRAS). The results of this evaluation are used to determine what, if any, alcohol or drug treatment is required.
Click to contact our Houston lawyer today
The Risks of Pre-Trial Intervention
When you apply for pre-trial intervention, you are required to go into detail about the facts of your case. This can be problematic if you ultimately fail to complete the terms set out by the district attorney. If you fail to meet these requirements, the district attorney will remove you from the program and your criminal prosecution will begin again. What's more, the information you provided in your application can be used against you by the prosecutor in court. However this can only be used in a limited situation, if you are kicked out of the program, go to trial, and testify to something different than you included in the application, the prosecutor can use that to impeach your testimony. Additionally, prosecutors attempt to increase punishments for a person who was in the diversion program and was kicked out.
Complete a Case Evaluation form now
Talk to an Attorney About the Diversion Program
Pre-trial intervention can be a good option, but it is not for everyone. For some people who have a strong defense, it could be a better option to take your case to trial. While that means risking a conviction, securing an acquittal is a better outcome than going through the Harris County DWI pre-trial intervention (diversion) program. Let a Houston DWI lawyer advise you of your rights and assist you with this decision. Reach out to Blass Law today for your free consultation.
Call or text 713-225-1900 or complete a Case Evaluation form