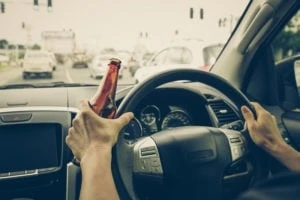 If you face driving while intoxicated (DWI) charges, you are likely unsure of what you can do to protect yourself. Our Galveston DWI lawyer can help you. You could face penalties such as fines and jail time when you are charged with a DWI.
At Blass Law, we have experience helping those who face DWI charges. We know how a charge like this can affect your professional and personal life. We can build a case that can help you return to your normal life.
Ways that a Galveston Probation Lawyer Can Help Your DWI Case
There are many different strategies we might employ when seeking probation in a DWI case. First, of course, is to convince the judge that you are eligible for probation as opposed to jail time. The second category of strategies involves casting down on the strength of the prosecutor's case against you. Our Galveston DWI lawyer can do this by using defenses, which may include:
Questioning the Validity of the Breathalyzer Test
We might discover reasons to contest the breathalyzer or blood test results. The breathalyzer equipment might not have been properly calibrated or maintained, which could cause an inaccurate result. If you smoked, ate, or drank anything shortly before taking a breathalyzer test, the results might not be correct. The person who drew your blood might have used an alcohol swab, which can taint the results.
We Can Determine if Your Arrest Was Improper
Your arrest might have been improper. If the officer did not have probable cause or reasonable suspicion of impairment by alcohol, the traffic stop might be illegal. Your constitutional rights might have gotten violated in the traffic stop, arrest, or booking process. The police might have seized some evidence in violation of fourth amendment protections. Statements made after the arrest but before reading you your Miranda rights might get excluded.
Determine the Validity of Your Charges
In some cases, the officer who pulled you over had no reason to do so. If the charges you faced are invalid, we can prove it using evidence.
We might uncover additional arguments when we talk to you and investigate your circumstances.
For a legal consultation with a dwi probation lawyer serving Galveston, call 713-225-1900
How Texas Law Defines Intoxication
Under TX Penal Code Title 10 Chapter 49, there are two different definitions for intoxication for purposes of an alcohol-related driving offense. These include:
If you have "alcohol, a controlled substance, a drug, a dangerous drug, a combination of two or more of those substances, or any other substance" in your body, and you do not have the normal use of your physical or mental faculties as a result, you may be considered intoxicated.

If your blood alcohol concentration (BAC) is 0.08 or greater, you can also be found intoxicated under Texas law.
Some people mistakenly assume that if they "blow" under the legal limit on the breathalyzer, they cannot get charged with a DWI. In reality, your BAC could be well below 0.08 percent, but your conduct could support a conviction for DWI. Some people react more intensely to alcohol than others. If alcohol is detectable in any amount and you show visible indications of impairment, you could get convicted.
The flip side of this result is that no matter how well you hold your alcohol, your BAC could be your downfall. You might pass a field sobriety test, but you could still get a DWI conviction for a BAC of 0.08 percent or higher. Also, any level of detectable drugs that are capable of impairing a person's driving ability could support DWI charges.
When you face DWI charges, our DWI probation attorney in Galveston, TX can work hard for a fair case outcome.
Galveston DWI Probation Attorney 713-225-1900
What Probation Involves in Galveston DWI Cases
Once you are on probation, there will be certain rules you must follow. If you violate the terms of your probation, a judge could revoke your probation. Depending on your case, some of your DWI probation terms could include:
Completing alcohol education courses

Random drug and alcohol screenings

Regular meetings with a probation officer

An ignition interlock system (ISS) that will test your BAC before you drive
You must follow the rules a judge sets forth for your probation. If you violate your probation by not fulfilling community service or getting charged with another offense, you could have to attend a court hearing. Our DWI probation attorney can defend you.
Click to contact our Galveston DWI Defense Lawyer today
What to Do After Getting Pulled Over on Suspicion of DWI
If you were pulled over because a police officer believes you could be driving while intoxicated, you should:
Be polite to the officer: Being disrespectful to the officer or refusing to obey their instructions, like handing over your driver's license and vehicle registration, can hurt your case.

Remember that anything you say can be used against you: You have the right to remain silent if an officer arrests you for DWI. You're allowed to avoid giving any kind of statement until you have a lawyer working with you.

Contact an attorney from our firm: Do not delay in talking with our Galveston TX, DWI probation attorney. We can build a case and defend you in any court hearings.
With all that is at stake with your job, career, and future, you do not want to try to handle your DWI case on your own. Our DWI probation attorney has experience handling cases like yours.
Complete a DWI Probation Case Evaluation form now
Contact Blass Law to Work With Our Galveston DWI Probation Lawyer
If you face DWI charges in Galveston, TX, you may want the legal guidance of an attorney. Our firm knows how much a DWI charge can impact your life. We will not hesitate to fight for you.
Contact Blass Law today to learn more about how a DWI probation lawyer can build your case. Call us today.
Call or text 713-225-1900 or complete a Case Evaluation form