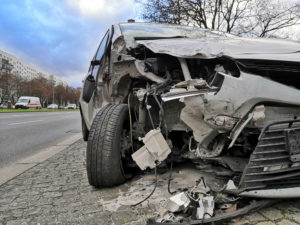 In 2019, the state of Texas saw 256,338 traffic-related injuries and 3,610 fatalities, according to the most recent data from the Texas Department of Transportation (TxDOT). These statistics represent how many people were injured or killed because of the careless actions of others on Texas roadways.
If you or a loved one were injured in an auto accident, then a Galveston car accident lawyer from Blass Law will fight hard to achieve the best possible outcome in your case. Call us at (713) 225-1900 to start pursuing financial recovery.
How Our Team Wins Cases
When you team up with Blass Law, our goal is to reach the best possible outcome for your personal injury or wrongful death case.
We employ the following measures to bring about a favorable resolution to your legal matters:
We first speak with you to learn more about your account of events.
From there, we explain your legal rights and whether you have the basis of a valid claim.
We then investigate your claim and identify all potentially liable parties and sources of compensation.
We review all witness statements to determine if any of those witnesses can help with determining fault and liability.
We evaluate all documentation related to your out-of-pocket expenses, including your medical bills, employment records, and property damage invoices.
We will then negotiate for a settlement with the involved insurance company. We will also explain whether any settlement offers are fair, given your circumstances.
If we cannot reach a mutual agreement with the insurance company, then we will file a lawsuit in the appropriate court.
You can call Blass Law today to learn more about the legal services we provide.
For a legal consultation with a car accident lawyer serving Galveston, call 713-225-1900
Common Types of Car Accidents
Our Texas law firm is ready to assist you with any type of car accident claim, including:
Rear-End Accidents
In a special report on rear-end accidents, the National Highway Traffic Safety Administration (NHTSA) disclosed that nearly 30% of traffic accidents are rear-end collisions.
Some reasons for these accidents include:
Following too closely
Speeding
Driving too fast for conditions
Following too closely
A lawyer from Blass Law can help you address issues regarding fault and liability.
Head-On Collisions
A head-on collision occurs when two vehicles traveling in opposite directions collide with each other at or near the front of their vehicles. Many head-on collisions are caused by impaired drivers.
According to the NHTSA, impaired drivers are more likely to cause traffic collisions because they experience:
Difficulty steering
Difficulty controlling speed
Difficulty staying in the same lane
Problems concentrating
Problems recognizing hazards
Impaired judgment
Lowered inhibitions
If you were injured in a collision caused by a drunk or impaired driver, their criminal charges have no bearing on your ability to file a personal injury claim or lawsuit.
Sideswipe Accidents
Sideswipe accidents are caused when a vehicle merges or drifts into another lane occupied by another vehicle, colliding with the side of the vehicle. Many of these accidents occur because the driver who leaves their lane is distracted.
According to the NHTSA, distracted driving resulted in the deaths of 2,841 people in 2018, which included:
1,730 drivers
605 passengers
400 pedestrians
77 bicyclists
If you want to file a wrongful death claim or lawsuit on behalf of a loved one, consider how Blass Law may be able to help you.
Single-Vehicle Accidents
Some accidents only involve one driver, such as a drunk driver who hits a telephone pole. If you were a passenger in a single-vehicle accident, our team can determine whether the driver can be held accountable for your financial losses.
Other single-vehicle accidents are due to other factors, such as:
Poor road design
Obstructions
Road signs that are not clearly visible
Missing guardrails
Inadequate signage
Poor lighting
Debris in the roadway
Vehicular defects
A Galveston car accident lawyer can determine who should be liable in your personal injury case. Call Blass Law today to learn more.
Multiple-Vehicle Accidents
Multiple-vehicle accidents or pileups can be difficult because there are usually many different factors involved. It can be difficult to determine who is responsible for these types of accidents. The insurance companies that cover the drivers involved in these accidents may try to deny liability or deflect responsibility, so consider hiring a Galveston car accident lawyer. They will fight to protect your rights following a collision with a negligent driver.
Galveston Car Accident Attorney 713-225-1900
Common Types of Injuries Involved in Car Accidents
Following a motor vehicle accident, you should consider seeking medical attention. Some conditions, like spinal cord trauma, may not be immediately apparent in the days and weeks following your collision. You should also keep all paperwork that relates to your injuries and treatment.
Some of the most common types of injuries that motor vehicle accident victims suffer include:
Traumatic brain injuries. Traumatic brain injuries can occur during a motor vehicle accident when a victim bangs their head against a hard surface, like the steering wheel or dashboard. Traumatic brain injuries can result in memory loss, loss of senses, loss of coordination, painful headaches, and changes in your personality, per the Centers for Disease Control and Prevention (CDC). You should seek medical attention if you suspect that you have suffered a head or brain injury in a car accident.
Fractures. Any bone can potentially fracture during a collision. Serious fractures may require surgery. A fracture can cause serious disruption to your life and may interfere with your ability to earn a living.
Neck and back injuries. Some motor vehicle accident victims may suffer from spinal cord injuries, bulging or dislocated discs, or other back or neck injuries. These injuries may cause gradual deterioration and impede your ability to live independently.
Whiplash. Whiplash is a type of soft tissue injury that commonly occurs during motor vehicle collisions because the muscles and ligaments are stretched in unnatural positions due to the force of impact.
Soft tissue injuries. Sprains and strains to the muscles, ligaments, or tendons can be painful and may occur after a motor vehicle accident.
You may be recovering from different car accident-related injuries than those we have listed here. To speak with a team member about your ability to recover compensation following a collision, call Blass Law today at (713) 225-1900.
Click to contact our Galveston Lawyer today
Recoverable Damages in Car Accident Cases
The damages personal injury victims can recover are determined on a case-by-case basis.
You may be compensated for the losses you suffered, including:
Medical expenses
Lost wages
Lost earning capacity
Permanent disability
Property damage
Pain and suffering
Mental anguish
We can talk more about the types of damages you can recover when you call our law firm today.
Complete a Car Accidents Case Evaluation form now
Contact Us for Help with Your Case
If you suffered personal and financial losses from a Texas car accident, a Galveston car accident lawyer from Blass Law will fight to recover the compensation you deserve. We can discuss your legal rights and options today when you call (713) 225-1900.
Call or text 713-225-1900 or complete a Case Evaluation form