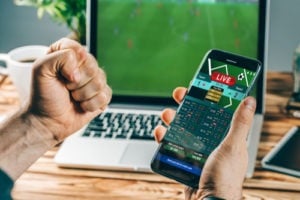 The Supreme Court, in a 6-3 decision, has struck down the law banning commercial sports betting. This allows each State to decide if they will allow commercial sports betting. This is a step in the right direction to allow bookmaking in Texas, hopefully the legislature will move quickly. The gambling business in Houston is booming. Members-only game rooms have recently opened up and are operating under the incorrect assumption they have found a loophole in the law.
Call or text 713-225-1900 or complete a Free Case Evaluation form
The following two tabs change content below.
Jay Blass Cohen is a Criminal Defense / DWI Defense / Serious Injury lawyer at Blass Law. Jay continually gets excellent results for his clients by staying a step ahead. Jay is committed to fighting to the end for his clients, ensuring the best possible outcome. That's Jay. Commitment, knowledge, education, protection, and the Fight. Keeping Innocent People Innocent®
Latest posts by Jay Cohen (see all)