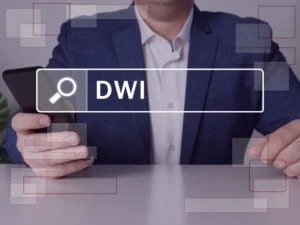 DWI (driving while intoxicated) is a criminal offense that closes off some job opportunities for you. However, while a DWI limits your choices for employment in Texas, you will still be able to apply and get any job that does not require a license. Only specific jobs that allow contact with minors, operating machinery, or handling sensitive data may be off-limits.
You have options to avoid a DWI conviction and the accompanying restrictions on your job prospects. For example, you could contact a DWI attorney. When choosing a legal representative to protect your rights in court, look at past case results. They indicate how other clients in similar circumstances have fared.
How a DWI Affects Your Job Choices in Texas
Besides any criminal and civil penalties you might receive for a DWI conviction, getting behind the wheel while intoxicated can also affect your job in Texas. When you face criminal charges, it can affect your life personally and professionally.
For example, your employer might have the right to fire you. In addition, some companies make it part of their employment rules, especially those that require a professional license.
So, if your job requires you to hold a license, a Texas licensing board will likely deny your application if you have a DWI on your record. In addition, should you already work as a real estate agent, teacher, nurse, doctor, or other position requiring a license, you could lose your license following a DWI conviction.
Jobs Severely Affected by a DWI
Jobs that involve driving
Jobs that require you to operate machinery
Employment involving children or vulnerable adults
Companies that work in finance or handle sensitive data
Careers that require professional licenses
For a legal consultation, call 713-225-1900
Texas Is Tough on DWI Cases
Texas law enforcement aggressively pursues DWI offenders. However, according to the Texas Peace Officer's Crash Reports for 2021, too many people ignore laws prohibiting drunk driving and driving while intoxicated on Texas roads.
The report indicated that:
1,077 fatalities occurred in accidents where at least one driver was under the influence of alcohol.
24% of the lives lost on Texas roadways are directly related to DWIs.
More alcohol-related accidents in Texas occurred between 2:00 am to 3:00 am than any other time of day.
More alcohol-related crashes occur on Sunday than on any other day.
High Fatalities Due to DWIs Prompt Action from Texas Legislators
Texas has always been hard on DWI offenders. Judges hand out harsh sentences, and a DWI conviction on your record can damage a career. In addition, it can reduce your earning capacity for the immediate future. Finally, a DWI takes several years to fall off your record, leading to years of paying higher insurance rates.
Click to contact our Houston lawyer today
Penalties for a DWI in Texas
If you're convicted of a DWI in Texas, you can expect some of the following outcomes. You can find details of Texas's DWI regulations under TX Penal Code Title 10 Chapter 49. Beyond the penalties listed, many individuals will also have their jobs affected.
First Offense
Lose license for up to a year
Up to 180 days in jail; three days are considered mandatory
A fine of up to $2,000
An additional state fine of $3,000
Second Offense
Lose license for up to two years
Convicted offenders serve one month to one year in jail
A fine of up to $4,000
An additional state fine of $6,000
Third Offense
Lose license for up to two years
Conviction means two to 10 years in prison
A $10,000 fine
An additional state fine of $6,000
Driving DWI With Children in the Vehicle
Your license will be suspended from 90 days to two years
You will receive an additional $10,000 fine
You could face two years of incarceration in state jail
If the child is under 15, you will face child endangerment charges
Under Texas law, DWI can apply if you operate a vehicle, aircraft, or boat, or assemble or operate an amusement ride.
Complete a Case Evaluation form now
Extreme DWIs Can Increase Your Penalties
The above DWI charges involve a blood alcohol content (BAC) reading of .08 to .14. The charges involved with having a BAC at this level are a Class B misdemeanor. In 2003, Texas changed the penalties for defendants with a BAC of .15 or more to a Class A misdemeanor.
The extreme DWI law applies even if this is your first offense. The increased penalties can be substantial. For example, of the first-time offense penalties listed above, you can expect to face double the jail time (from 180 days to a year in county jail) and fine (from $2,000 to $4,000). In addition, each offense will carry more significant penalties if your BAC exceeds the 0.14 threshold.
Where Can I Get Help in Defending Myself Against a DWI Charge?
If you face DWI charges, the team at Blass Law could help. Our attorneys will work hard to defend your rights and get you the best possible outcome. We might be able to help you keep your professional license and maintain your employment and reputation.
Trust our knowledge, education, and experience with DWI cases to keep your life on track. Let us help you not allow this one mistake to affect your career or future. Contact us today.
Call or text 713-225-1900 or complete a Case Evaluation form