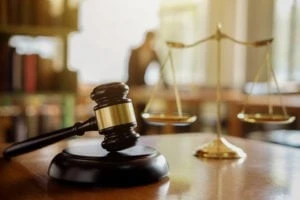 The age of consent in Texas is generally seventeen years. Many potential crimes concern Texas' age of consent laws. Anyone facing potential criminal charges must know the law, hire a lawyer, and understand what may lie ahead of them.
What Does Texas Law Say About the Age of Consent?
TX Penal Code § 21.11 defines "indecency with a child," noting that you can face charges for any of the following offenses when they involve someone less than 17 years of age:
Engages in sexual contact or causes the child to engage in sexual contact

Exposes the person's anus or any part of the person's genitals, knowing the child is present; or

Causes the child to expose the child's anus or any part of the child's genitals, with the intent to arouse or gratify the sexual desire of any person
This is just one type of crime that essentially sets the age of consent in Texas at 17 years. The statute explains that these are criminal acts even if you did not know the person was underage.
Some Texas statutes use an 18 year age of consent. The crimes of Sexual Performance of a Child and Electronic Transmission of Certain Visual Material Depicting Minor generally define a minor as someone below 18, not 17.
Are There Exceptions to Texas' Age of Consent Laws?
The Texas State Law Library refers to "Romeo and Juliet laws" in Texas. These laws may allow you to defend yourself when:
Alleged sexual conduct was consensual

Both parties were of a certain age (even if they were less than 17 years of age)

Both parties were within a "similar" age range
Generally, the older party must be, at most, three years older than the younger party for Romeo and Juliet laws to apply. In some cases, though, the older party must be no more than two years the senior of the younger party.
You may defend yourself from criminal prosecution using an affirmative defense by showing that, even if you committed the offense alleged against you, a Romeo and Juliet law applies to your case.
For a legal consultation, call 713-225-1900
Potential Punishments for Violating the Age of Consent in Texas
You could be facing significant legal and personal consequences if you (allegedly) violated Texas' age of consent laws, depending on the nature of the charges. The Texas Attorney General lists punishment ranges for crimes of varying severity. For a felony charge, you may be facing:
First-degree felony:

Up to life in prison without parole (and no fewer than 5 years in prison) and a fine of up to $10,000. Note that certain crimes like aggravated sexual assault carry a minimum sentence of 25 years.

Second-degree felony:

Up to 20 years in prison (and no fewer than 2 years in prison) and a fine of up to $10,000.

Third-degree felony:

Up to 10 years in prison (and no fewer than 2 years in prison) and a fine of up to $10,000.

State jail felony

: Up to two years in state jail (and no fewer than 180 days in state jail) and a fine of up to $10,000.
The criminal consequences of a sexual crime may only serve as the start of your troubles. Any punishment in Texas may:
Produce a permanent or long-term criminal record

Make it difficult for you to obtain quality employment

Make it difficult for you to obtain quality housing

Affect your custody status

Diminish your earning power and independence

Make your life significantly more difficult
You should take any criminal allegation against you very seriously. Your freedom, reputation, and future could be on the line.
Can My Defense Lawyer Help with Your Age-of-Consent Issue in Texas?
Your defense lawyer can help you with a criminal matter in Texas. Your lawyer will:
Research your case:

Knowing the key facts in your case is critical to an effective defense.

Gather any exculpatory evidence:

Your lawyer will seek any evidence that proves allegations against you are false or mitigates the criminal nature of your actions (think: Romeo and Juliet laws).

Prepare a defense:

Everyone accused of criminal wrongdoing deserves an effective defense. Our team will provide the defense that you deserve.

Deal with the state:

We deal with prosecutors and other representatives of the state who are involved in your case.

Protect your rights:

Defending your rights is an essential part of our job.
Every move counts when it comes to criminal defense. Our lawyers can help you at this crucial time in your life.
Click to contact our Houston lawyer today
Call Blass Law Today for a Confidential Case Evaluation
We work hard to get clients the best possible outcome. Our criminal defense lawyers will aim to clear your name and determine the target outcome for your case. We can begin building your defense from the moment that you hire us.
Call Blass Law today at (713) 225-1900 for a case review. When you call, everything we discuss is confidential. Our leading partner, Attorney Jay Cohen, can stand by you throughout your case.
Call or text 713-225-1900 or complete a Case Evaluation form