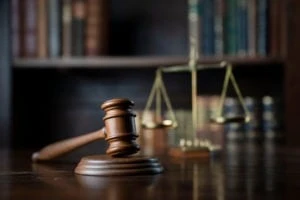 Deferred adjudication is a type of probation that can only be granted by a judge. Instead of time spent in jail, deferred allows a defendant facing criminal charges to stay in the community and avoid a conviction provided they comply with certain conditions. The conditions are set by the court over a specified period and usually involve:
Obeying the laws by not committing any further criminal offenses

Supporting your dependents

Reporting to a probation officer as directed

Completing community service

Securing and maintaining employment

Abstaining from alcohol or controlled substances

Submitting to random urine tests

Attending counseling or rehabilitation programs if recommended

Paying all court fines and other related fees
Deferred adjudication is typically available to first-time criminal offenders. However, there are exceptions, so not everyone will be eligible. To learn more about what deferred adjudication is in Texas, we urge you to seek legal advice or follow our guide below.
Am I Eligible for Deferred Adjudication?
First-time offenders are often offered deferred adjudication. However, not all criminal offenses qualify. Defendants are barred by law from receiving deferred adjudication for the following crimes:
Driving while intoxicated (misdemeanor or felony level)

Boating while intoxicated (misdemeanor or felony level)

Flying while intoxicated (misdemeanor or felony level)

Intoxication manslaughter (misdemeanor or felony level)

A second drug offense involving a drug-free zone (for felony charges)

A second sex crime (for felony charges)
For this type of plea agreement, you will enter a "guilty" or "no contest" plea to your alleged criminal charge however this is withheld by the judge and you are placed on community supervision. This means you accept responsibility for the offense without having a conviction placed on your record in exchange for completing probation or community supervision.
For a legal consultation, call 713-225-1900
Is Deferred Adjudication a Good Idea?
It goes without saying; a criminal record can have severe implications for your future. Aside from potentially losing your freedom and incurring hefty fines, your employment opportunities and home life can be seriously derailed. There are also further consequences which could affect:
The suspension of professional, driving, and gun licenses

Your parenting status and custody of your children

Housing limitations for renting or securing a mortgage

College admission

Public benefits under subsidized government programs

A change in immigration status
One of the major benefits of deferred adjudication is after finishing the probation term successfully, there is no conviction. However, a deferred adjudication will remain on record unless you file a petition (and the offense is eligible) for nondisclosure to seal the record.
Deferred adjudication community supervision pleas may not be a suitable option for every situation. For example, if you were charged with a misdemeanor or felony involving family violence or other criminal offenses, that cannot be expunged from your criminal record. If your case is defensible, it may be better to take your chance at trial.
How Do I Remove a Deferred Adjudication From My Record?
When a judge defers the finding of guilt pending a successful probation period, the defendant has not technically been convicted of a criminal offense. Still, the deferred adjudication status will remain on criminal record unless a petition for nondisclosure is filed to seal the record for eligible offenses.
Sealing a record means the offense will not be accessible to public and private background searches; however, it remains visible to law enforcement and other government entities.
There are two types of nondisclosure, automatic order by a judge and nondisclosure with a petition. Both come with specific legal requirements you will need to meet before an order of expunction can be issued to remove the entry from your criminal record. The specifics of your case will determine if you can have your record sealed.
Click to contact our Houston lawyer today
Criminal Offenses Applying to Records That Cannot Be Sealed
Generally, if you received a conviction or deferred adjudication for any of the following crimes, you will not be able to seal the record. The subsequent offenses are disqualified from nondisclosure:
Offenses requiring registration as a sex offender

Murder

Aggravated kidnapping

Injury to a child, elderly, or disabled person

Abandoning or endangering a child

Stalking

Violation of a protective order for certain family violence, sexual assault or abuse, or stalking offenses

Any other offense involving family violence
Complete a Case Evaluation form now
How Long Does the Probation Period Last?
The probation period depends on the type of charges you face. If you were charged with a felony, for example, the probation period cannot exceed ten years.
For a misdemeanor case, two years is generally the maximum time spent under court supervision per Texas Code of Criminal Procedure § 42A.103.
What Happens If I Break the Conditions of My Probation?
If you violate the terms of your probation, you are entitled to a hearing on whether or not you violated the terms of your probation. A judge can either reinstate your probation as is, reinstate your probation and amend the conditions, or revoke your probation and you will be convicted of the original crime, and the judge has discretion when choosing a sentence. The worry is you could potentially face a harsher punishment than if you opted for regular probation.
Further, you will have a criminal conviction on record, so it is smart to stick to the probation conditions.
What Happens Upon Successful Completion of Deferred Adjudication in Texas?
After completing the terms and conditions of your probation, your case will be dismissed, and a conviction will not appear on your record. You can then arrange for the offense to be sealed from your criminal history.
Once sealed from your record, you are not required to disclose information related to an offense subject to a sealed record in job interviews, for example. It can be beneficial to seek legal advice for more clarity about deferred adjudication and the legal process for nondisclosure.
Protect Yourself From the Impact of a Criminal Conviction Today
Facing a criminal charge can feel like you have run out of options. At Blass Law, we understand this is a tough spot to be in, and we are here to support you, guide you, protect your rights, and fight for you. In addition, our legal team will help determine if you are eligible for deferred adjudication and your subsequent application for nondisclosure.
Our positive track recordof success demonstrates committed and passionate counsel for our clients. We will help you find the solution that works best for your case, too. To discuss your situation, call our team in confidence to learn about your legal options at (713) 225-1900. 
Call or text 713-225-1900 or complete a Case Evaluation form