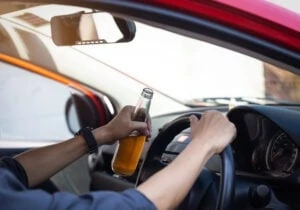 Texas has some of the highest rates of drunk driving fatalities in the country. To combat this problem, counties and cities throughout the state designate certain periods as "no refusal weekends." During "no refusal weekends," police can obtain expedited warrants to test the blood drivers suspected of DWI who refuse to submit to Breathalyzer testing at traffic stops.
The consequences of a DWI conviction can linger on for years after the case ends and negatively affect your ability to advance in your career or complete your education. However, a DWI arrest doesn't automatically lead to a DWI conviction. You always have the right to fight your case in court, so even if you get arrested during a "no refusal weekend," a DWI lawyerwith our firm may be able to help.
How do 'No Refusal Weekends' Work?
First, the term "no refusal weekend" is a bit of a misnomer. If a law enforcement officer pulls you over during a "no refusal weekend," and suspects you of DWI, you can still refusea Breathalyzer test. However, if law enforcement officers suspect that you are intoxicated, they can obtain a warrant for a blood test.
Police can obtain this warrant even if it isn't a "no refusal weekend," but the process is more streamlined during this period.
Implied Consent in Texas
Texas is an "implied consent" state, which means all drivers give consent to law enforcement to conduct blood or chemical testing for DWI (when probable cause exists) as a condition of having a driver's license.
The implied consent law doesn't require motorists to take a chemical test if they are not under arrest.
However, if they have been arrested, refusal to take a chemical test could lead to the suspension of a driver's license. Penalties for refusing to take the test could mean losing a license for:
180 days if it is a first offense

Two years if a motorist has had at least one alcohol- or drug-related incident involving law enforcement within the past 10 years
For a legal consultation, call 713-225-1900
Do Police Still Need Probable Cause to Pull You Over During a 'No Refusal Weekend'?
Police officers can't pull you over for no reason during a "no refusal weekend" and demand you consent to a blood test. They must have probable cause to suspect you are intoxicated before getting a warrant. Examples of evidence an officer may cite as probable cause to suspect intoxication include:
Erratic driving (e.g., swerving in and out of lanes, failure to obey traffic laws)

Slurred speech

Red eyes

Failure to complete roadside sobriety tests
This is where having a DWI lawyer can work for you. If the officer lacked probable cause to pull you over (or suspect you of being intoxicated after pulling you over), your lawyer may be able to argue that the blood test evidence should be inadmissible at trial.
Motorists Can't Refuse Chemical Testing in Certain Situations
As noted above, law enforcement can get a warrant for motorists they suspect of DWI after establishing probable cause. However, there are circumstances under which a motorist can't refuse mandatory chemical testing in Texas, including:
If a DWI involves an accident with a serious injury or a fatality.

Having previous convictions for DWI manslaughter, intoxication assault, or DWI with a child endangerment

Having two (or more) prior DWI convictions.
Click to contact our Houston lawyer today
When do 'No Refusal Weekends' Occur?
In most cases, "no refusal weekends" occur during festive periods when more intoxicated drivers may be on the road. Examples of these events would include:
New Year's Eve

Weekends during the Christmas/Holiday Party Season

Thanksgiving weekend

Memorial Day

Fourth of July

St. Patrick's Day

Halloween

Super Bowl Weekend
Complete a Case Evaluation form now
What to Do If You're Pulled Over on a 'No Refusal Weekend'
Being pulled over by the police can be frightening, especially during a "no refusal weekend." If you are arrested, you can take steps during the stop to help your case. First, you always have the right to remain silent. Anything you say before and after you hear your Miranda rights can be used against you.
Give the officer your license, registration, and proof of insurance upon request, but apart from that, you will probably be better served by remaining silent. Answering questions like "How much have you had to drink?" or "What time did you start drinking?" can do more harm than good because police can use your answers to help build their case.
Remain courteous and respectful but politely refuse to answer questions. Many officers wear body cameras now, and footage of you being disrespectful or belligerent toward the officer may alienate the judge or jury members if your case goes to trial.
What to Do If You Face a DWI Charge in Texas
If you're arrested on a DWI charge, you must consider your next steps carefully. A conviction could result in jail time, fines, and, more importantly, you will have a criminal record. However, it's important to note that although police can obtain expedited warrants during a "no refusal weekend," the legal standard for conviction remains the same. The police and prosecution must prove their case beyond a reasonable doubt.
Were You Arrested During a 'No Refusal Weekend'? Call Blass Law Now for Legal Representation
Exercise your right to remain silent and contact a DWI lawyeras soon as possible. Blass Law has the legal experience and scientific backgroundyou want when fighting for the best chance possible at a positive result in your case.
Our founding attorney, Jay Blass Cohen, has been fighting for the rights of the accused since 2009. He is committed to ensuring you get a fair trial and will seek the best outcome for your DWI case.
Call or text 713-225-1900 or complete a Case Evaluation form