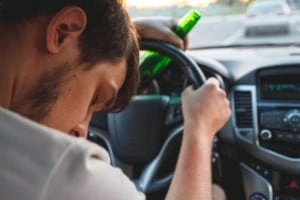 Winning a DWI (driving while intoxicated) case in Texas isn't easy. First, you'll need to know to protect your rights, such as your right to a jury trial. Next, you'll need to find evidence to support your case. Finally, you'll have to dispute the state's evidence against you. All these steps take knowledge of the law, experience with the state's experts, resourcefulness, and understanding Texas's rules of evidence and admissibility.
You will want those qualities in a DWI defense attorney. With a lawyer from our firm, you won't just have a lawyer with a warm body and end up having to represent yourself and manage your case on your own. Instead, your attorney will fight for the best possible outcome on your behalf.
How Do You Beat a DWI in Texas?
One of the first things you should do to beat your DWI charge or get a favorable outcome is to hire an experienced DWI lawyer. For example, our DWI attorney has years of experience handling these cases, is certified as a ACS-CHAL Forensic Lawyer-Scientist, and our criminal defense team understands Texas DWI law and criminal procedure thoroughly, so we understand precisely how to fight for you.
Your attorney will protect your rights, expose the truth about junk evidence used by the state, present the supporting evidence, and dispute the evidence against you in court.
Protecting Your Rights in a DWI Case
You have the right to a jury trial, and your lawyer will safeguard this right. For example, a court must be impartial during a trial, so if your lawyer believes the judge or jury isn't being unbiased during your trial, your lawyer will push back.
Presenting Supporting Evidence in Your DWI Case
There could be numerous sources of evidence in your case. For instance, the arresting officer's body or dash camera may contain footage showing how they conducted tests wrong. Another example includes a bystander's cellphone recording or a business's security camera footage showing the improper administration of your field sobriety test.
Another potential source of evidence is an eyewitness, like a friend or family member, who can support your claim that you were not intoxicated when the police pulled you over.
Disputing the State's Evidence in Your DWI Case
In many Texas DWI cases, the state will often present the results of a breathalyzer, blood, or urine test as evidence. However, the officer, nurse, or evidence tech may not have performed or handled your test properly in your case. Therefore, your lawyer will investigate their actions and argue that the evidence is inadmissible if they find an issue.
Your lawyer will also check whether the officer correctly conducted your standardized field sobriety tests. Since the results of this test are subjective, and it is often conducted in poor weather or lighting conditions, your lawyer could dispute the test results.
Finally, your lawyer can challenge the arresting officer's statement or a witness's testimony during cross-examination.
For a legal consultation, call 713-225-1900
Can a Court Dismiss a DWI Charge in Texas?
Courts regularly dismiss DWIs in Texas on a motion by the DA. However, they aren't dismissed casually. Texas is extremely strict with DWI cases, so it might stand firm with yours. However, a criminal defense lawyer from our firm can push the state to dismiss your charges entirely. Your attorney's best course of action could be to dispute the evidence against you and get it dismissed.
Can a Prosecutor Reduce a DWI Charge in Texas?
Even if there's sufficient evidence against you, in some counties your lawyer could still fight for a reduction in your charges. For instance, your lawyer could ask the prosecuting attorney to reduce the charge from a Class A misdemeanor to a Class B misdemeanor. If the prosecutor agrees to reduce your charges in a plea bargain, it will also lessen the penalties you face.
Click to contact our Houston lawyer today
About Our DWI Legal Team in Texas
Criminal defense attorney Jay Cohen understands Texas DWI law and has certifications in forensic chromatography. He has assembled a legal team that knows how Texas courts function and how the state collects and presents evidence. Thus, our team can pick this evidence apart and push back against any unfair treatment you may get from the court.
We've represented thousands of clients successfully, so with this proven track record, we're confident we can help with your case. In addition, you can be sure your attorney will do everything in their power to get your charges dismissed or reduced so you can return to your everyday life.
Complete a Case Evaluation form now
Consult With Blass Law About How to Win a DWI Case in Texas
During a consultation with a member of our team, we'll discuss what our legal team can do about your or your loved one's Texas DWI case. We'll help you understand the evidence the state may have and how we'll challenge it. In addition, we'll give you a better idea of what you can expect during and after your case. Contact Blass Law today to learn more.
Call or text 713-225-1900 or complete a Case Evaluation form