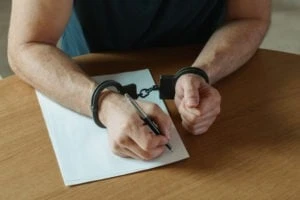 How much bail is for a DWI in Texas depends on the case. Texas has not legislated a specific bail schedule based on charges, but it considers your unique circumstances to set bail, which could range anywhere from $1 to $10,000 or more. Bail bond agents generally accept 10% of your assigned bail amount in cash for release.
You might want to contact a criminal defense DWI attorney if you are facing DWI charges. An attorney or law firm can help when you are facing serious criminal charges. The bail process can be challenging, especially after new regulations have been initiated. Families with limited financial means often do not fully understand how the bail system works.
How Much Can Bail Cost If I Am Charged With a DWI in Texas?
There are no set fees if you are charged with a DWI. Texas Code of Criminal Procedure § 17.01defines how bail can be set for your case. Bail is the security you pay to the courts to guarantee that you will show up for your court date.
When you arrange for bail, you will go through a bond service. Your charge for most bond services will be 10% of your set bail. For example, if your bail is set at $20,000, your out-of-pocket costs would be $200.
Your set bail is based on several factors, including how well you cooperate, if you have a previous record, or if it is determined that you are likely to run. You can access pretrial services the state offers that can help you get in touch with a local bondsman.
For a legal consultation, call 713-225-1900
What Is the Process for Obtaining Bail in Texas?
You will need to ask for pretrial services, or you can call a DWI attorney to get the process started for you. According to the Texas Criminal Justice Coalition's report titled The Overview of Pretrial Services & Bail in Texas, successful pretrial services manage appropriate conditions for releasing those charged based on specific factors.
The agency gathers information to evaluate using a risk assessment guideline. If you are released under supervisory conditions, pretrial services will manage it.
2022 the Damon Allen Act
If you are facing DWI charges, you should know that recent changes concerning bail reform occurred in Texas. In January 2022, the Damon Allen Actcame into effect. The act, signed on September 13, 2021, is a bail reform act named for Damon Allen, a Texas State trooper who had been killed after a person charged with a violent crime was released on bail.
Although this law intends to keep dangerous individuals in jail until their court date, it also means that all bail, including DWI offenses, is now reviewed based on the law's guidelines.
The Damon Allen Act is intended to keep more offenders behind bars, but it could affect your case. Your attorney can request a smaller bail amount or no bail or personal recognizance if they can show your bail was not set according to the new state guidelines.
Click to contact our Houston lawyer today
What Impacts the Rate of My DWI Bail in Texas?
The judge will consider the charges against you when setting the bail amount. Details about your personal life will also be reviewed. You can expect your bail to be higher if you have had previous offenses. A judge may deny bail if you are already out on bail for another crime when you are charged with drunk driving.
If the bail is too much for you to afford, you can seek to have it reduced.
While the above new legislation is meant to keep more dangerous individuals behind bars and set bail will have more scrutiny, you can have a reasonable bail set in your case. Your DWI attorney can also arrange for your bond if you have representation.
Types of Bonds
There is more than one bond that you can use to cover your bail to the court. The state has multiple methods of attaining bail. Look at the following and see which is better suited for your case, then discuss it with your attorney.
Cash bonds:

You cover with cash that is 10% of the bond amount.

Property bonds:

You can use your property as collateral, such as real estate. However, it must be valued at more than 150% of your bond amount.

Personal recognizance:

If a judge believes there is no flight risk, it is possible to be released on a personal recognizance (PR) bond, but you will be subject to monitoring until your court date, which could have nominal fees.

Attorney bond:

Your attorney can use this method to arrange for your bond, but it means the attorney takes on the liability of making sure you appear in court and could be offered based on your attorney/client relationship.
Complete a Case Evaluation form now
How a DWI Bail Attorney in Texas Can Help
Your attorney can arrange bail for you if there is no reason to believe you will not attend your court proceedings. Attorneys offer a no-obligation review of your charges and can advise you on available options and how they could help your unique case. Before deciding on legal representation, read through some reviews left by previous clients. You can also check case resultsonline.
Call Us Today – We Can Review Your Texas DWI Case
If you are facing DWI charges in Texas, it could help to have a DWI attorney on your side. We can get you the answers you needfor arranging bail and fighting your charges. We can also determine how much your bail is for a DWI in Texas.
Blass Law's team of DWI attorneyswill defend your rights and work hard to get you the best possible outcome. We offer a no-obligation review that can help you get the answers you need to fight your charges, reduce them, or prevent the loss of your professional license. You have only 15 days to file an Administrative License Revocation (ALR) hearing request to keep your driver's license. Call today.
Call or text 713-225-1900 or complete a Case Evaluation form